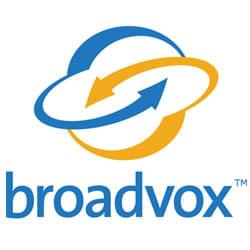 Broadvox will now offer small and medium sized businesses an even simpler way to switch to Hosted Voice service through their Voice Control Technology. With this new control, Broadvox's  will help users with the major functions involved in switching service including call quality, business continuity, and the cost of purchasing a dedicated broadband circuit.
In doing this, the provider addresses each of these issues individually to produce an accessible and encompassing solution. In regards to ensured call quality, Broadvox installs call quality monitoring equipment with every installation. As a result, the provider is able to measure call quality over and broadband circuit. While this ensures premium quality, it also delivers a cost efficient solution in that it does not require users to purchase a dedicated broadband connection. Broadvox also aids in managing customers' prioritizing of voice traffic through a managed switch and QoS router. Additionally, while power outages are a concern for users, the provider offers an uninterrupted power supply (UPS), which ensures continuous service even if there are any power outages.
Aside from the above range of features, Broadvox also includes a full range of broadband features, which ensures users of optimum voice quality. While this comes standard in the provider's service, with Voice Control technology implemented within every Hosted Voice solution this broadband support is available regardless of the broadband choice selected. While this increases ease and accessibility for customers, it also implements cost efficiency as users do not have to switch their broadband provider (only if they'd like to).  Additionally, the provider offers both a 30 day customer satisfaction guarantee, and a 15-day installation guarantee for its hosted Voice service.
Broadvox includes accessibility, cost efficiency, and quality in their service, an they only look to better their offerings with Voice Control Technology. By allowing more choices and freedoms within their service, Broadvox looks to cater to the wants and needs of users. In addition to the features mentioned, Broadvox offers a number of other features that can be activated in as little as 24 hours, further optimizing benefit for the customer.
Related Articles:
– 5 Crucial Factors To Consider When Selecting a Hosted PBX Solution
– Hosted PBX VoIP Providers & Services