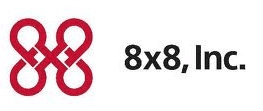 Leading provider of cloud communications and computing solutions, 8×8, Inc., has passed a new invention created to improve upon the previous which also was designed for call centers. The U.S. Patent and Trademark Office has awarded patent number 8,275,116, "Nework Contact Center" – a seeming follow-up to 8,243,913, "Limited Contact in a Networked Contact Center Environment".
More specifically, the patent relates to, among other things, a networked contact center that includes multiple platforms  which host multiple tenants. The invention also addresses the receiving of a message associated with one of the tenants and the subsequent identification of one or more of the platforms associated with the message. Additionally, the improved patent allows the networked contact center platform to access a data location that is both associated with the tenant and shared by two or more of the multiple tenants.
8×8, Inc. has been in business since 1987, offering business VoIP solutions circa 2004. Throughout their tenure, 8×8 has been awarded eighty-three (83) United States patents covering a variety of voice and video communications, signaling, processing and cloud storage technologies. Fresh off of a record first quarter and named #1 provider of Hosted IP Telephony by market research firm Frost & Sullivan, 8×8 has garnered quite a reputation for technical excellence and outstanding reliability.
Source: The Herald Online
Related News Articles:
– 8×8, Inc to Present at Craig-Hallum 3rd Annual Alpha Select Conference
– 8×8, Inc. Awarded New Contact Center Patent