Our user reviews and ratings measure providers on these 8 factors: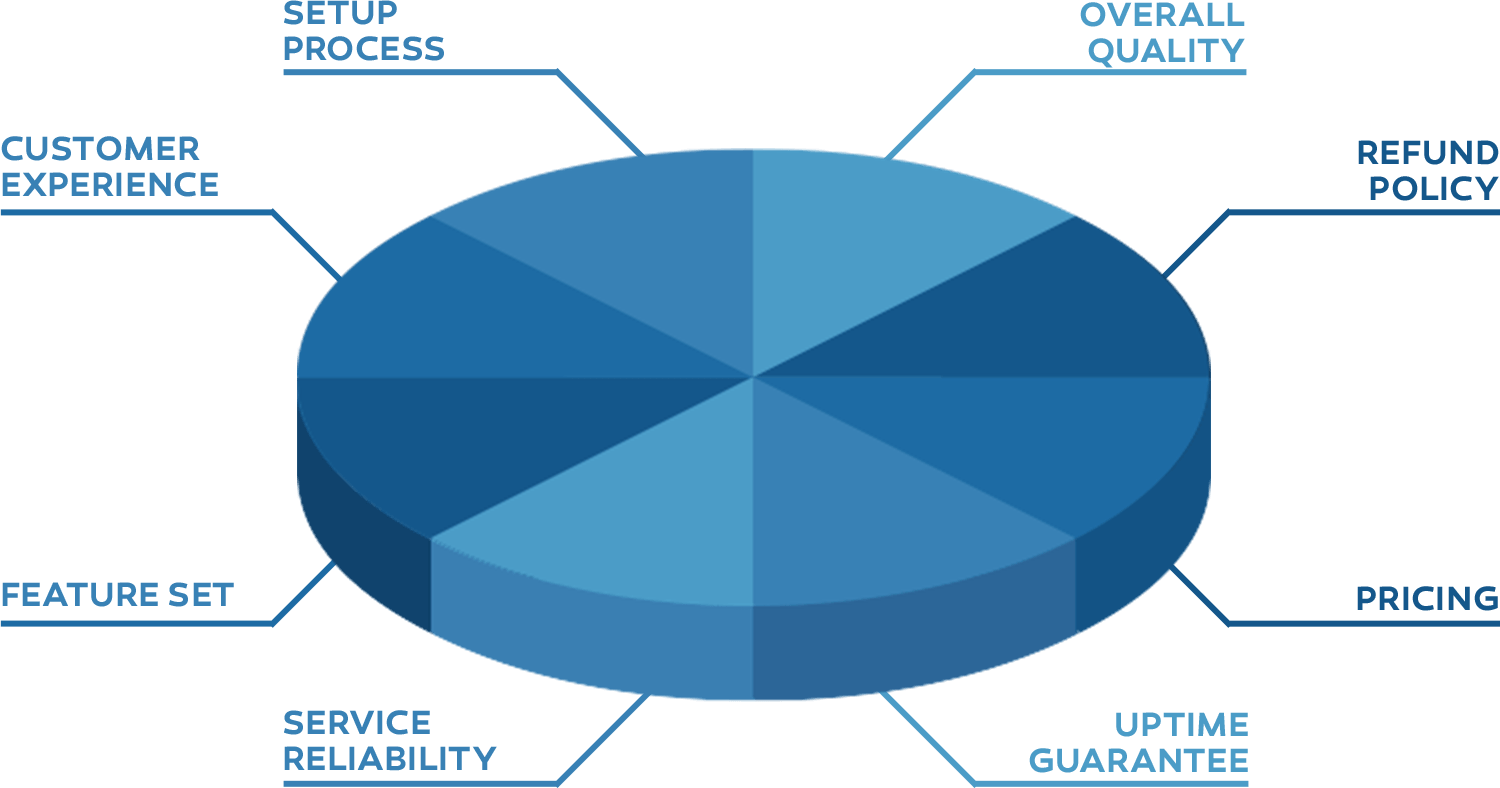 Product Quality

How good or bad is the performance quality of the service/product offered? Are there any discrepancies such as echo, delay, etc.? If so how prominent were they, and how long were they affective?

Refund Policy

Does the service provider offer a money back guarantee? If so, what is it? Potential customers should be able to trial a services and get a full refund if they are not satisfied.

Setup Process

How much effort did it take to get up and fully running? Assistance from the provider or manufacturer Needed? If so why? What are the provider's commonly known setup issues?

Pricing

Details pricing options and points, as well as early termination fees, equipment charges, flexibility of pricing, monthly charges, etc. Represent the cumulative cost value of service with this provider.

Customer Experience

Encapsulates users interactions with the company's support department. Includes tech support, sales, email correspondence, navigation of user portal, and overall experiences with the service and provider's customer-centric resources. Details feedback on live reps – were they knowledgeable, was there long wait times, etc.

Service Reliability

Cover factors that affect the availability of the service including, outages, disaster redundancies, uptime, tech support availability and more. Users should note the affects of the provider's scheduled downtime – i.e. how long was it down, maintenance, updates, etc.

Uptime Guarantee

What is the service provider's guaranteed uptime? Do they deliver what they promise?

Features

Outlines the features offered and included, as well as hands-on experiences of them. Includes exclusive offerings, add-on features, scalability/flexibility of these features. Also accounts for quality, availability, and pricing of these features.