Whether you're opening a new business, expanding your existing one, or need to upgrade to a VoIP phone system with more advanced reporting and call management features, the right call center software can improve the customer experience and streamline business processes.
If enterprise-level call center software isn't in your budget, don't panic–there are some quality, easy-to-use free call center software solutions available. Although they might not offer the advanced omnichannel functionality and workforce management tools of high-priced contact center software, the free call center applications outlined in this post certainly get the job done.
Compare call center software
from top providers
The Best Free Call Center Software Providers
The call center solutions below are all completely free to use, offer multiple communication channels, and offer paid versions or plans for teams that plan to scale up their business software in the future.
1. 3CX
3CX offers a forever free desktop, mobile, or in-browser hosted business phone system for a maximum of 10 users.
In addition to cloud-based call software, the 3CX Startup Free Plan includes video conferencing for up to 25 participants, team chat, live chat, and even Facebook and WhatsApp integrations.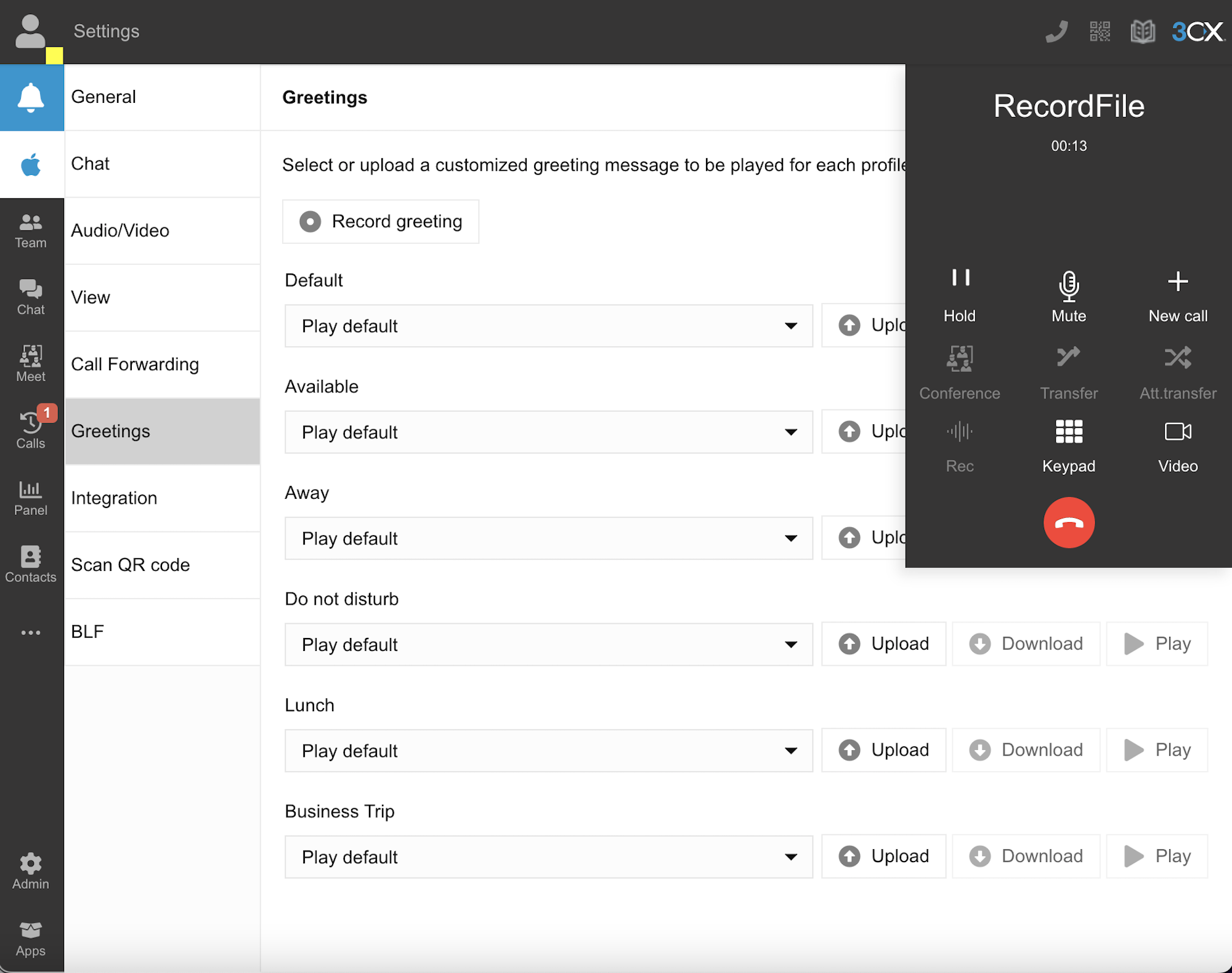 Key Features
3CX Live Chat: (For WordPress, Drupal, Joomla, Wix, Weebly, and Squarespace websites) Shareable assigned agent Meet and Talk Links escalate website chats to voice calls or video calls with screen sharing and remote assistance.
Ring Group: Max. 1 ring group with "Ring All" or "Prioritized Hunt" ring strategies, choose to end or forward unanswered calls to voicemail, digital receptionist, other agent
Auto Attendant: Max. 1 digital receptionist with uploaded/recorded keypad entry and greeting prompts and corresponding actions like end call, forward to voicemail/extension/ring group/named user, repeat prompt
Video Conferencing: Start instant or schedule upcoming video or audio-only calls from desktop devices and mobile apps, specifying meeting length and subject, add notes, add upcoming meetings to Google, Microsoft365, and Outlook calendars, access in-meeting screen sharing, polls, whiteboard, YouTube integration, and PDF sharing
The 3CX plan also includes headset integration, daily backups, and 24/7 system monitoring.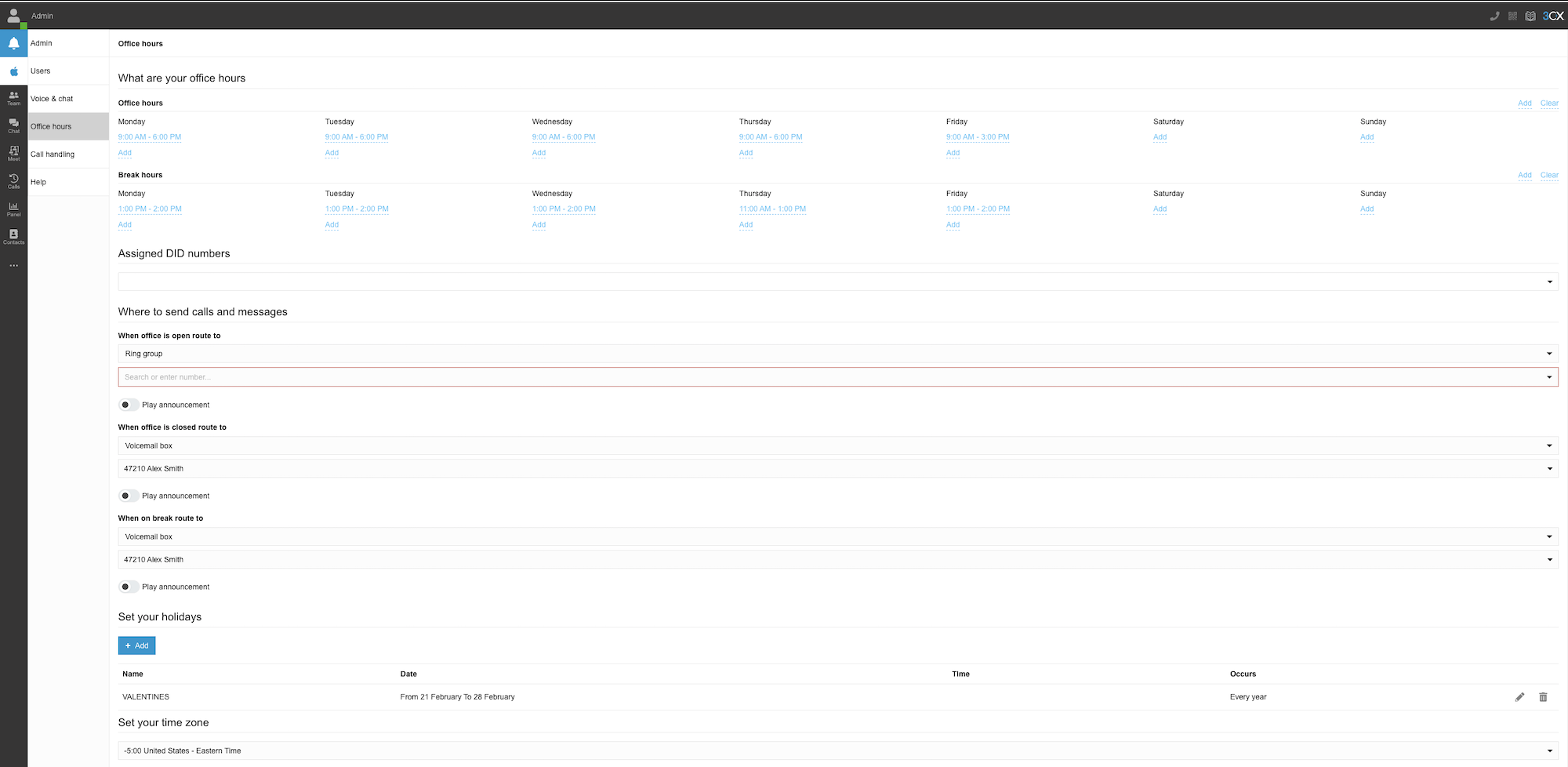 Using the sidebar on the left of the dashboard, free users can:
Setup inbound chat and call notifications
Update agent status to: Available, Away, Do Not Disturb, Lunch, Business Trip, add custom status, set status duration
Manually add or upload contacts, set favorite contacts, create phone directory
Enable call parking/pickup
View call log (incoming, outgoing, missed, abandoned)
Record/upload greetings for each agent status
Start individual or group team chats
Auto-assign Facebook/WhatsApp/live website chat messages to call center agents
Setup basic call forwarding rules like answer timeouts, forward to voicemail, forward to other extension/external number, play busy signal
Set daily office hours, holidays, break times, time zone, call forward path for inbound calls when office open/closed/agent on break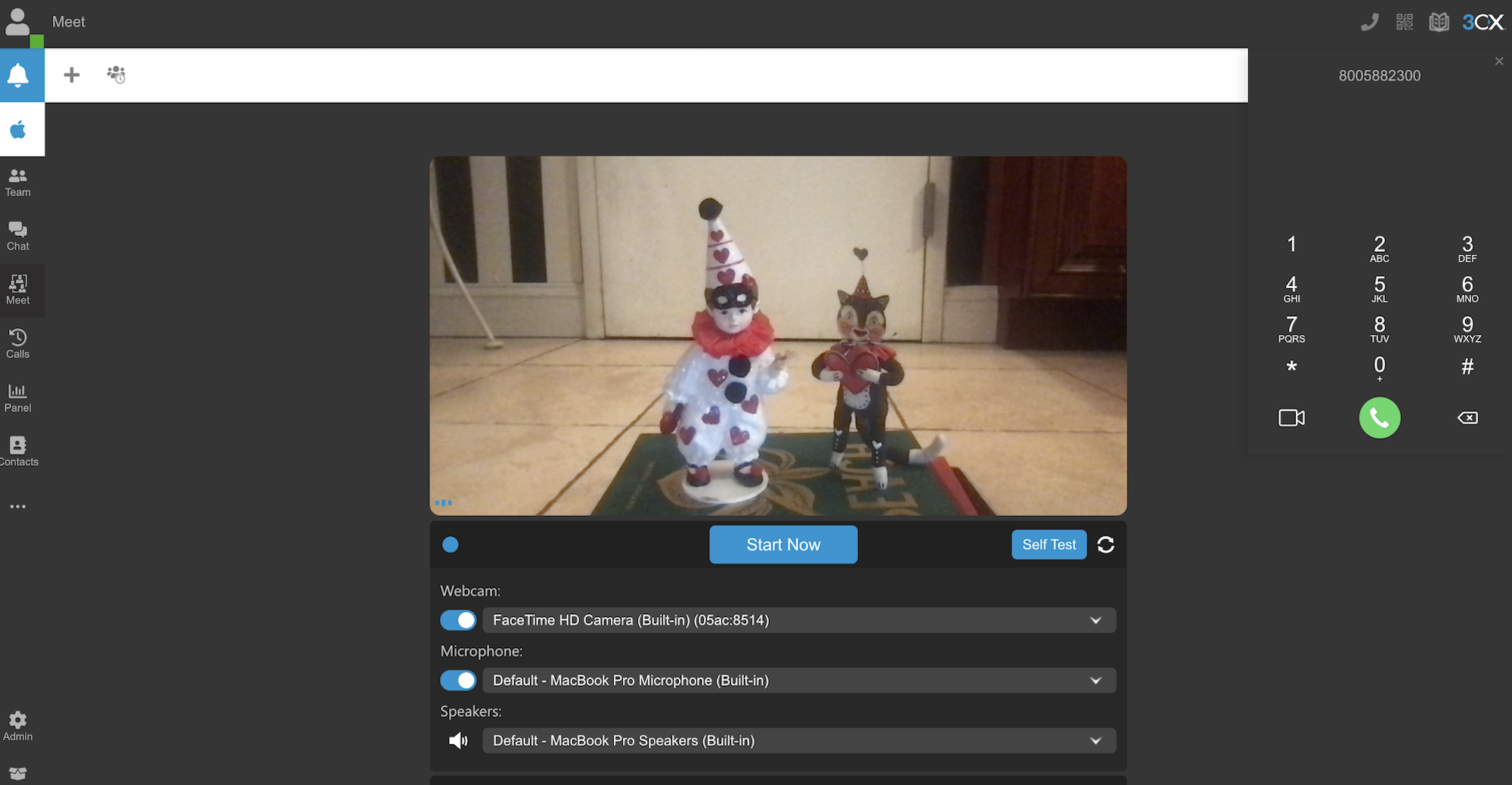 Best For
The 3CX Startup Free Plan is best for in-house teams of under 10 with a moderate inbound daily call volume. These teams prioritize the ability to connect with customers via video chat and social media messaging instead of advanced CRM, call management, and analytics features. 3CX users want basic auto attendant features that let them set office hours and send calls to voicemail boxes, external numbers, or other agents. They don't want to completely automate the entire customer service and sales processes.
2. Agile CRM
Agile CRM is a Customer Relationship Management, sales, and marketing platform with a Free Plan for up to 10 users.
Though Free Plan users can't access Agile CRM's native two-way calling feature, the Free Plan includes 500 API Calls/Day and integrations with third-party telephony apps like Android mobile, RingCentral, Twilio, Bria, Asterisk, Nexmo, SIP, CallScript, and Skype.
Users can choose between three main dashboard views: Sales, Marketing, and Service.
Key Features
Email Campaigns: Create custom outbound email campaigns/choose from pre-made email templates (Newsletters, Notifications, Celebrations), add text, attachments, images, columns, social media and link buttons, tables, videos, triggers (email opened, new email, email reply, link clicked, unsubscribed, hard/soft bounce, spam report, etc.)
Unlimited Deals: Add new prospects to create, track, update, and manage lead opportunities and sales cycles. Add 1 automation and 5 nodes per deal (trigger follow-up email, assign related task, etc.), customize deal name, description, tags, owner, value, probability, update deal status (Prospect, Proposal, Won, Lost), add deal source and close date, color-code deals
Customer Service Features: Setup website email forwarding to view customer support requests and tickets within the Agile CRM software interface, view/manage/assign tickets, add canned responses, view ticket analytics, integrate helpdesk, add ticket groups and labels, etc.
Tasks and User Activities: Create new tasks, categorize and name tasks,  set task owner, due date/due time, priority level, status, related deals, related agents, and descriptions. View and sort all or individual user activity in live feed format
Dashlets: Small dashboards within dashboards that provide overall/filterable details in written and graph form on tag activity, contact lists, email opens, campaign/referral stats, website visits, Deals (pending, incoming, inactive, by milestone, funnel report, revenue graph, deal goals, deals lost by reason), Account Info, Service, RSS Feed, Calendar (tasks, events, daily agenda), Activity (leaderboard, calls, etc.)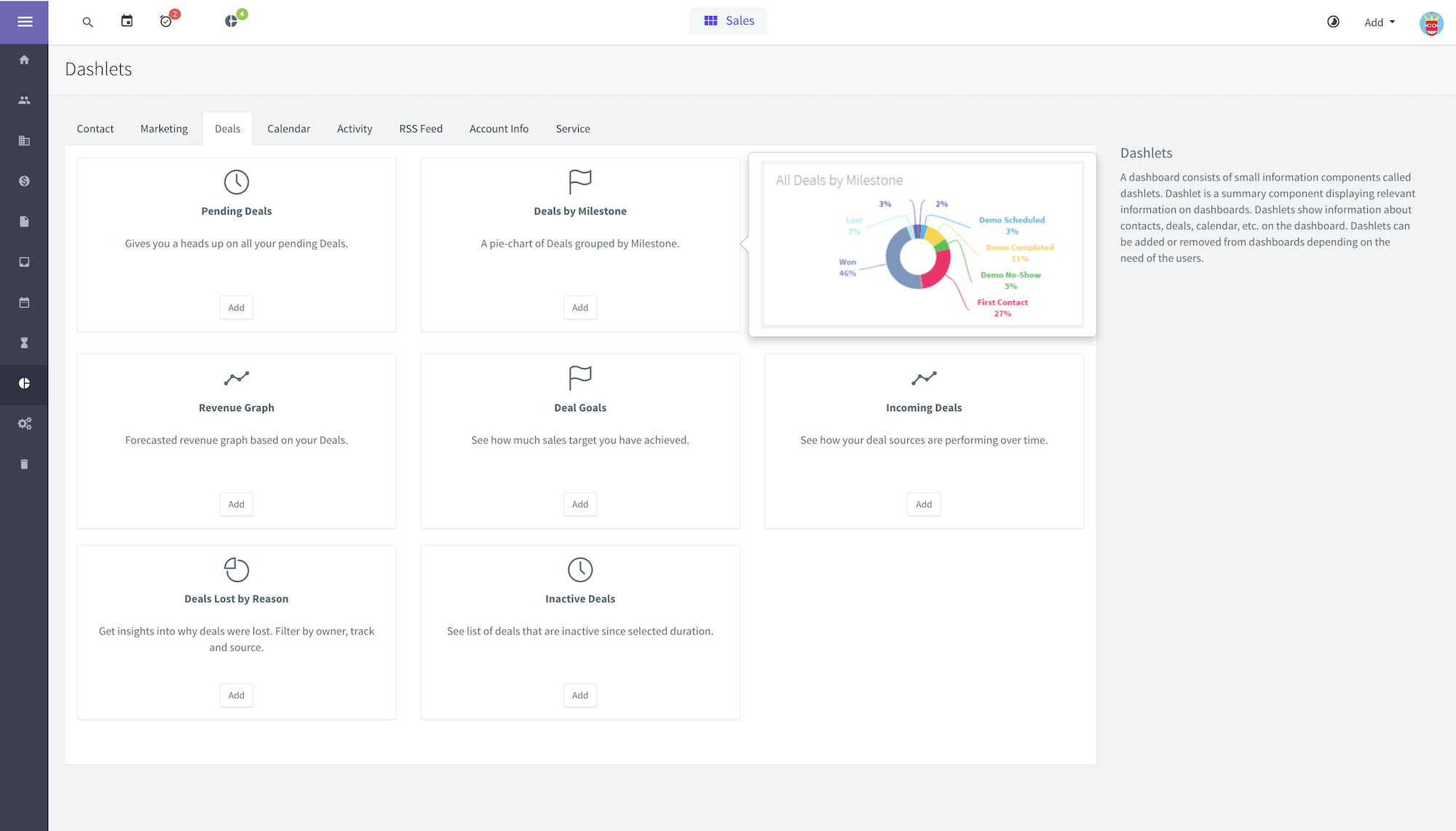 Additional Agile CRM features include: 
Add max. 1,000 contacts manually or import from CSV, Salesforce, Quickbooks, Teams, Google, Shopify, etc.
Maximum 1 plug-in or integration in addition to pre-built widgets
Unlimited documents (Upload existing documents/files from your computer, Google, Dropbox, One Drive, Box, EverNote or create new custom or template-based eDocuments in Agile CRM dashboard)
5,000 branded emails
Web engagement analytics
Landing page builder
Custom-made and template-based forms
Appointment scheduling
Lead scoring
Chrome Extension
Email tracking
Email customer support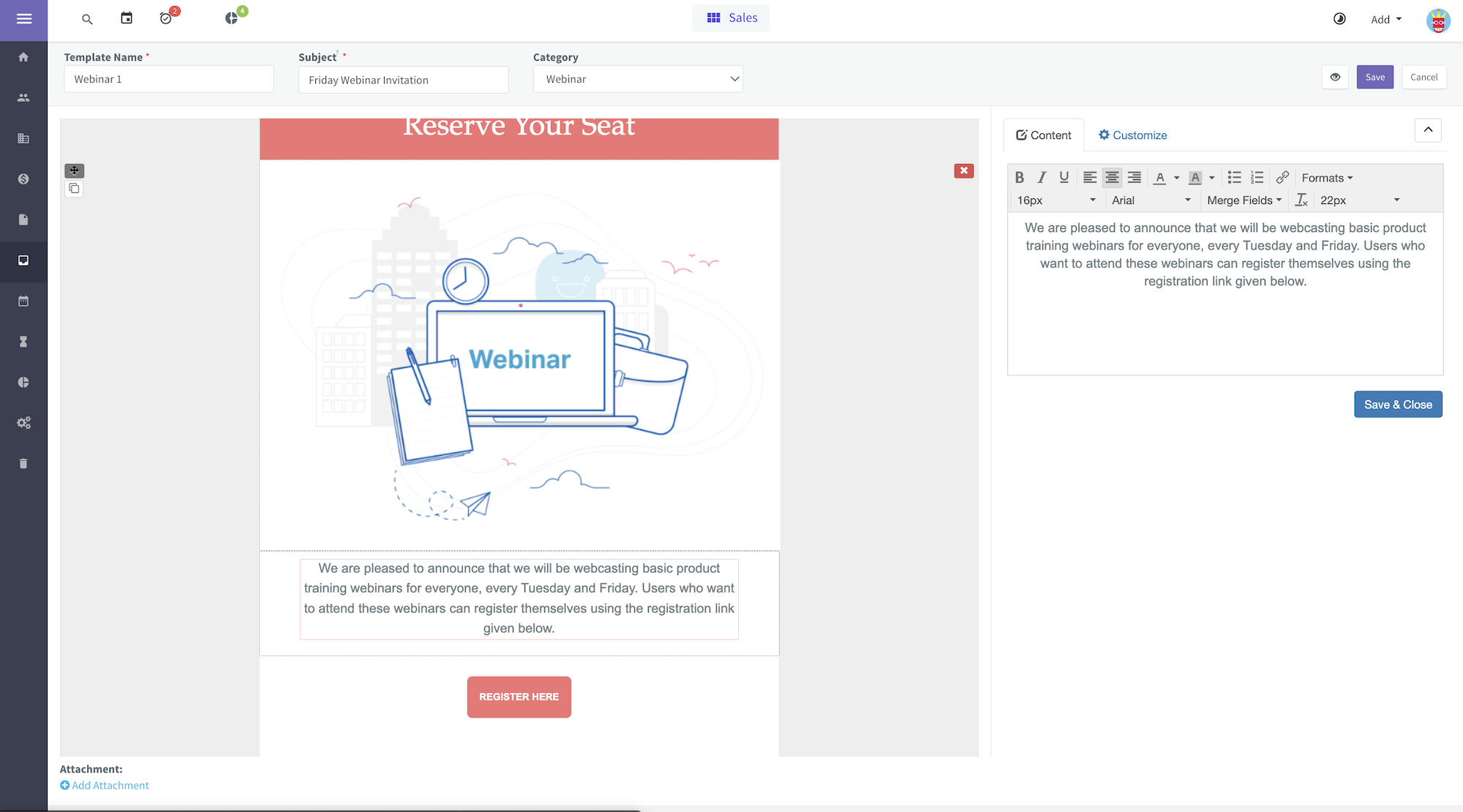 Best For
The Agile CRM Free Plan is best for call centers that need to integrate their existing business phone system into a flexible, feature-rich marketing and CRM platform. Agile CRM users are primarily focused on outbound sales and marketing via phone and email, with an additional need for inbound call center ticket management features for support requests submitted via the company website. Agile CRM is also a good fit for businesses that need to analyze and optimize the customer journey to shorten the buying cycle and automate minor support and sales tasks.
3. VICIdial
VICIdial is an open source contact center solution, meaning that it's free to use, modify, and completely customize to meet even the most specific business needs.
A thriving developer community gives users access to over 2,000 features–including VoIP voice calling, email, and website chat. VICIdial is available on desktop and mobile devices.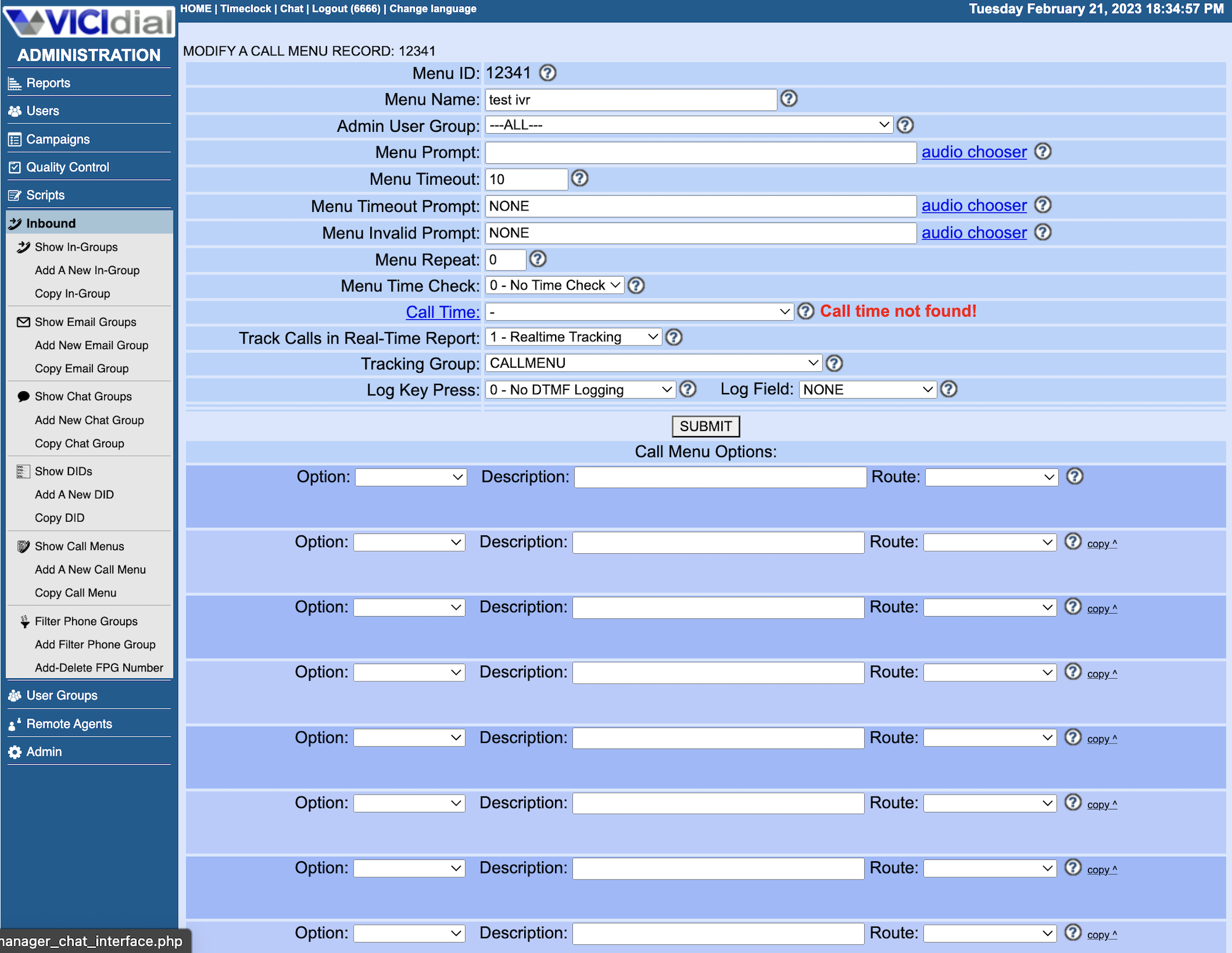 Key Features
Auto Dialer: Set Predictive, preview, and manual auto dialer modes, upload lead lists and call scripts, run multiple campaigns per dialer, place outbound calls with IVR menu options and transfer to a live agent when needed, broadcast pre-recorded messages or drop voicemail messages, set call wrap-up times, add call dispositions, enable answering machine detection, set outbound caller ID per campaign or per list
Chat Messaging: Internal and external (company website) live chat messaging, set group of agents or individual agents to manage inbound website chats, toggle website chat availability on/off, view active chats, clear chats, copy-paste scripts from help desk software
Reporting: Real-time call center KPIs including current active calls, number of agents on calls/logged in/paused/available, etc. Historical reporting metrics include average call length, call queue time, outbound call center reports, agent activity/performance, customer satisfaction levels, etc.
Call Queuing: Set maximum number of in-queue calls, upload custom hold message or music, provide callers with "place in line" or estimated hold time updates, set maximum wait times and actions if maximum wait time met (forward to voicemail, transfer to other agent group, route to other IVR menu, etc.)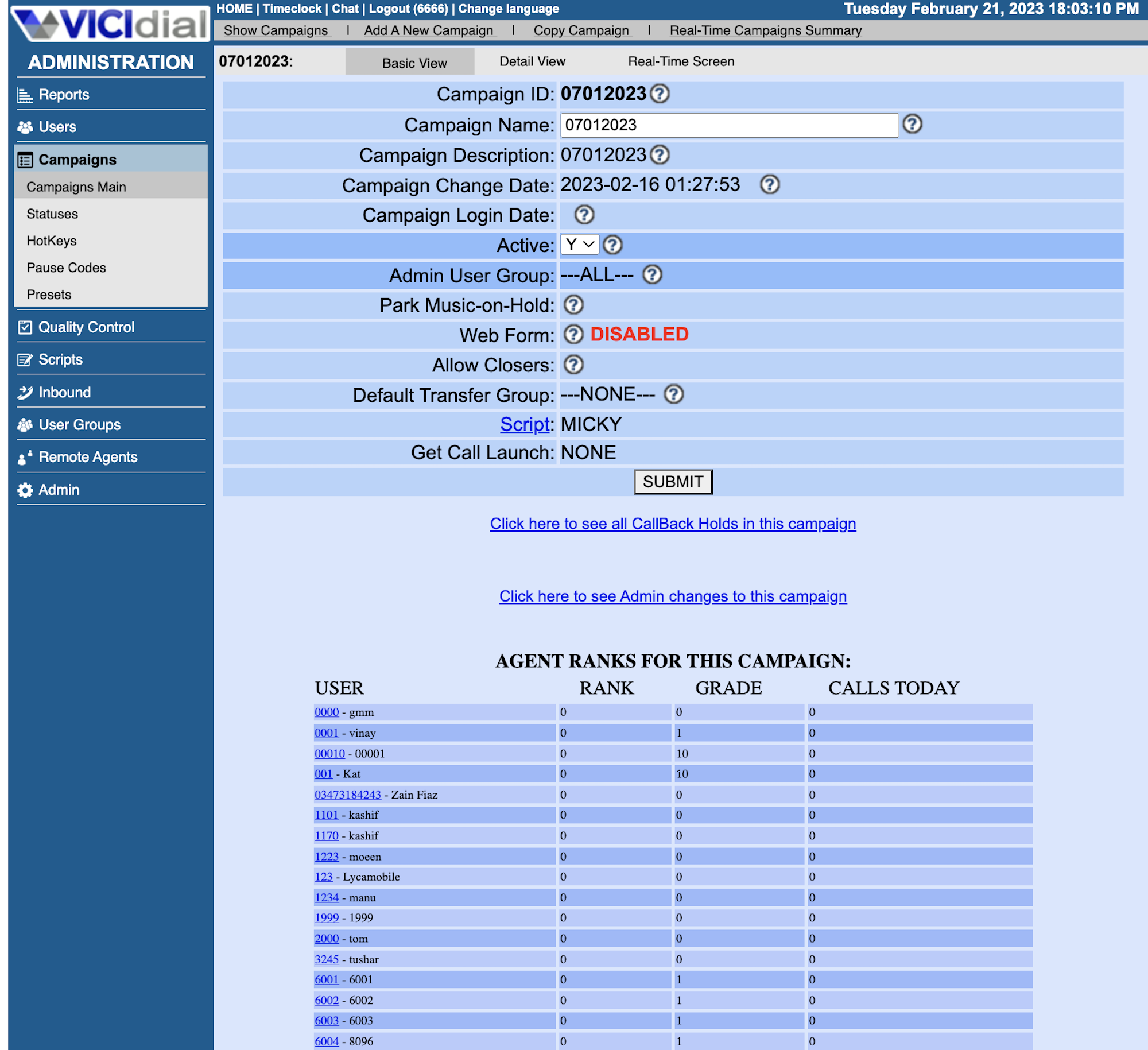 Additional VICIdial features include:
Automatic call recording, stop/start recording for improved call monitoring
Call transfer (warm or blind)
Schedule customer callbacks
Click-to-call
24/7 emergency customer support
Basic third-party integrations
Call prioritization
Send/receive individual or group emails
Set/update agent shifts
Text-to-speech
Add custom call rules (call routing, call forwarding, etc.)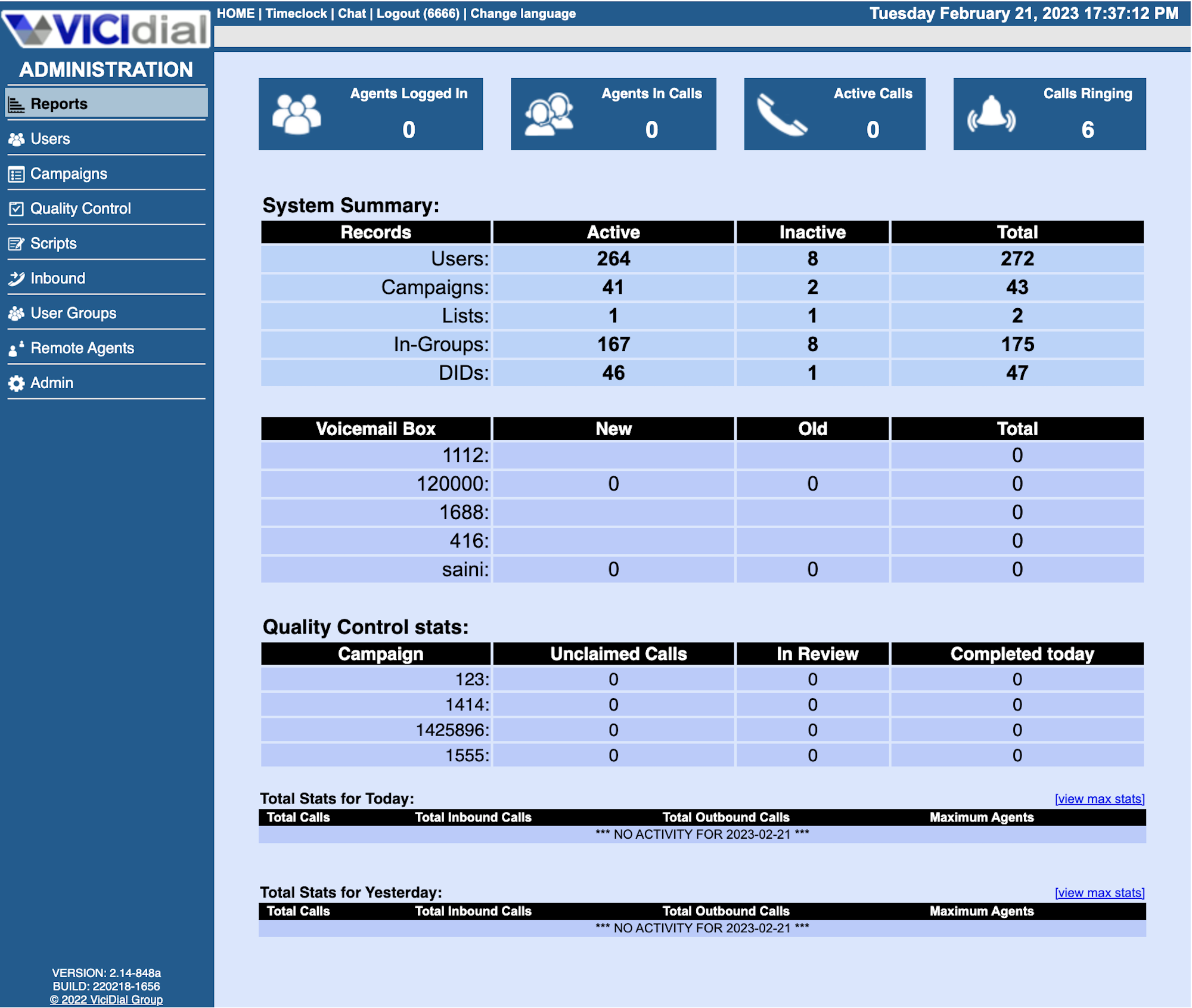 Best For
VICIdial is the best call center software for medium-sized to enterprise-level call centers and ecommerce businesses that need a completely customizable, multichannel inbound/outbound platform. Businesses needing more advanced, custom features should either have an in-house IT/development or be familiar with basic programming. It's also right for teams that need a free outbound auto dialer with multiple dialing modes and list/campaign management options.
4. AVOXI
AVOXI is an all-in-one cloud communications platform offering voice services in 150+ countries, 2-way messaging in the US and Canada, and integrations with popular third-party tools on its forever free Launch Plan.
While AVOXI does sell local, toll-free, and international business phone numbers, free users that don't want to purchase a phone number can port in existing phone numbers or connect their business numbers via compatible third-party integrations.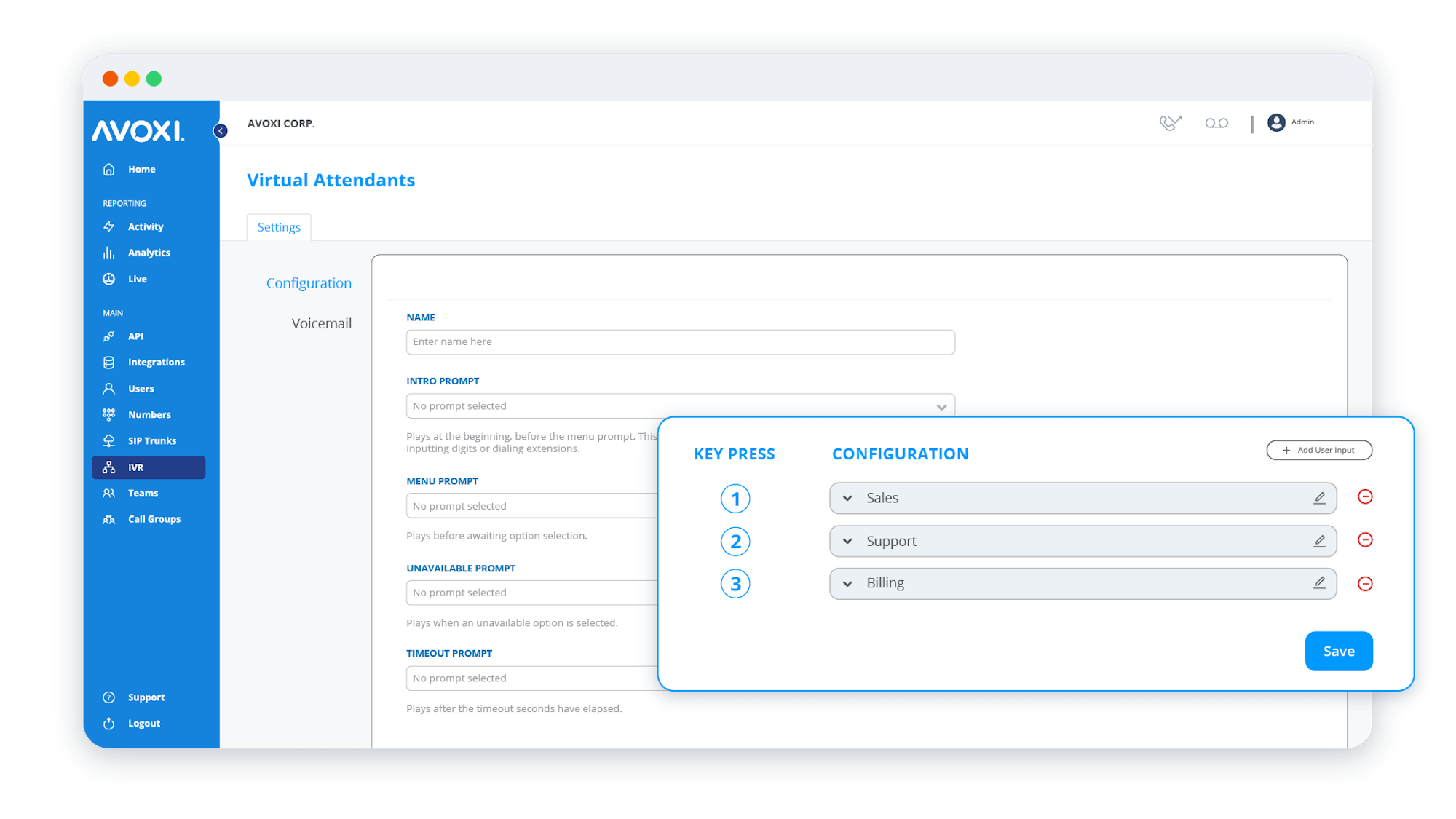 Key Features 
Call Management: Call forwarding, time-based call routing, unlimited concurrent calls, basic call insights, set business hours, auto attendant, call distribution rules, ring groups with simultaneous and list-based routing, call recording, TrueLocal 2-way voice calling with local in-country caller ID, Interactive Voice Response, etc.
Security: Disaster recovery and failover routing, HIPAA BAA, GDPR, PC, TLS/SRTP compliance, global fraud monitoring, order status and document management
Integrations: Access to 50 third-party integrations including Twilio, Microsoft Teams, HubSpot, Pipedrive, HelpScout, Intercom, etc.
Analytics and Reporting: IVR reporting, inbound outbound KPIs (total/average talk time, average wait time, service level percentage, answered vs unanswered phone calls, call abandonment rate, etc.), account activity tracking, exportable data, 6 months of analytics storage, call quality monitoring via Call Insights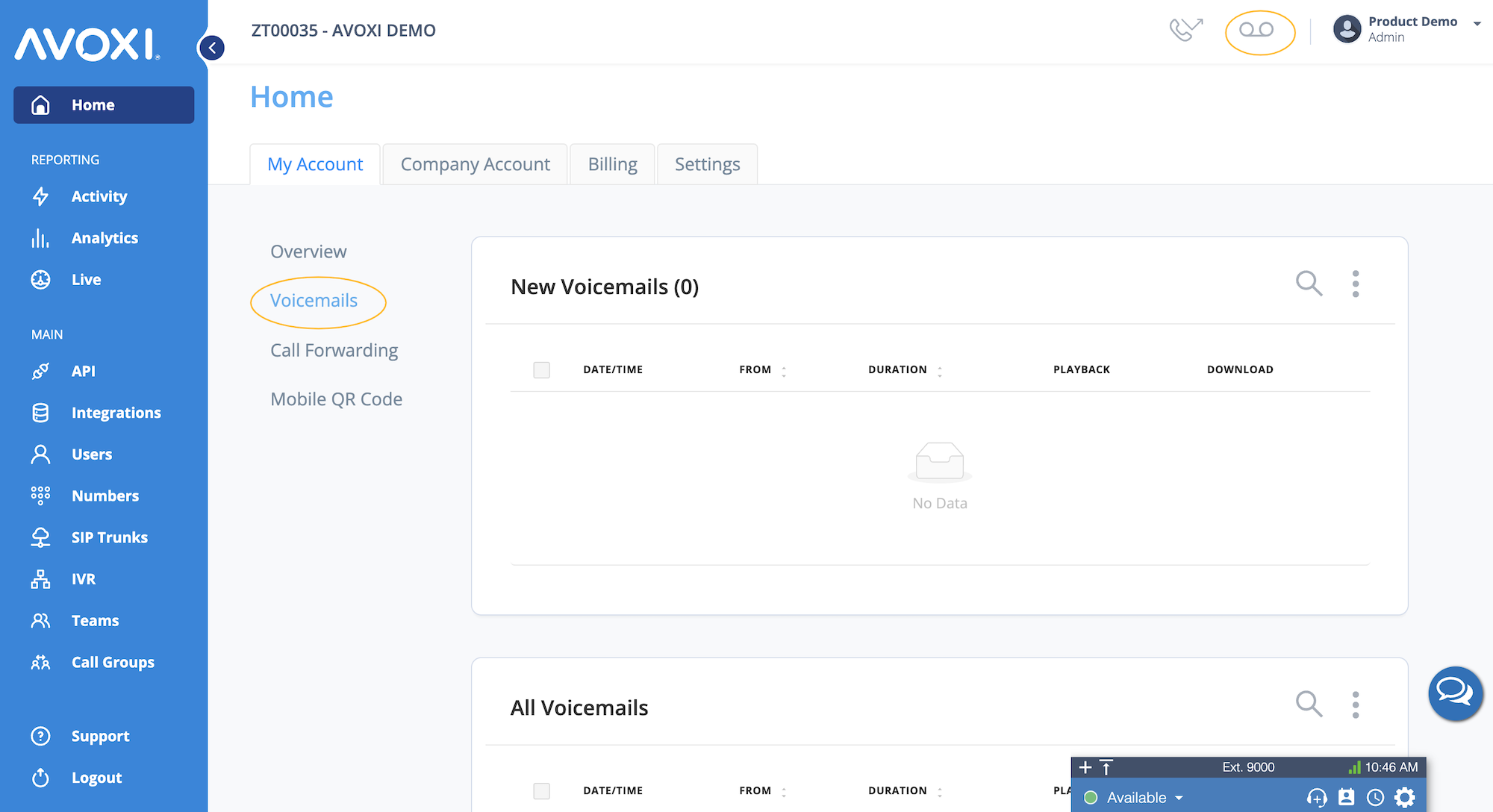 Additional AVOXI features include:
Unlimited concurrent calls for increased customer interactions
1 year data storage retention, 30-day voice recording storage
Custom hold music and messaging
Voicemail and voicemail transcription via email
Call forwarding
Virtual Attendant with ACD (Automatic Call Distribution)
24/7/365 global support in English/Spanish via voice, chat, email, SMS
Call quality monitoring and alerts
SSO via Google Workspace and Okta
Call blocking
API Access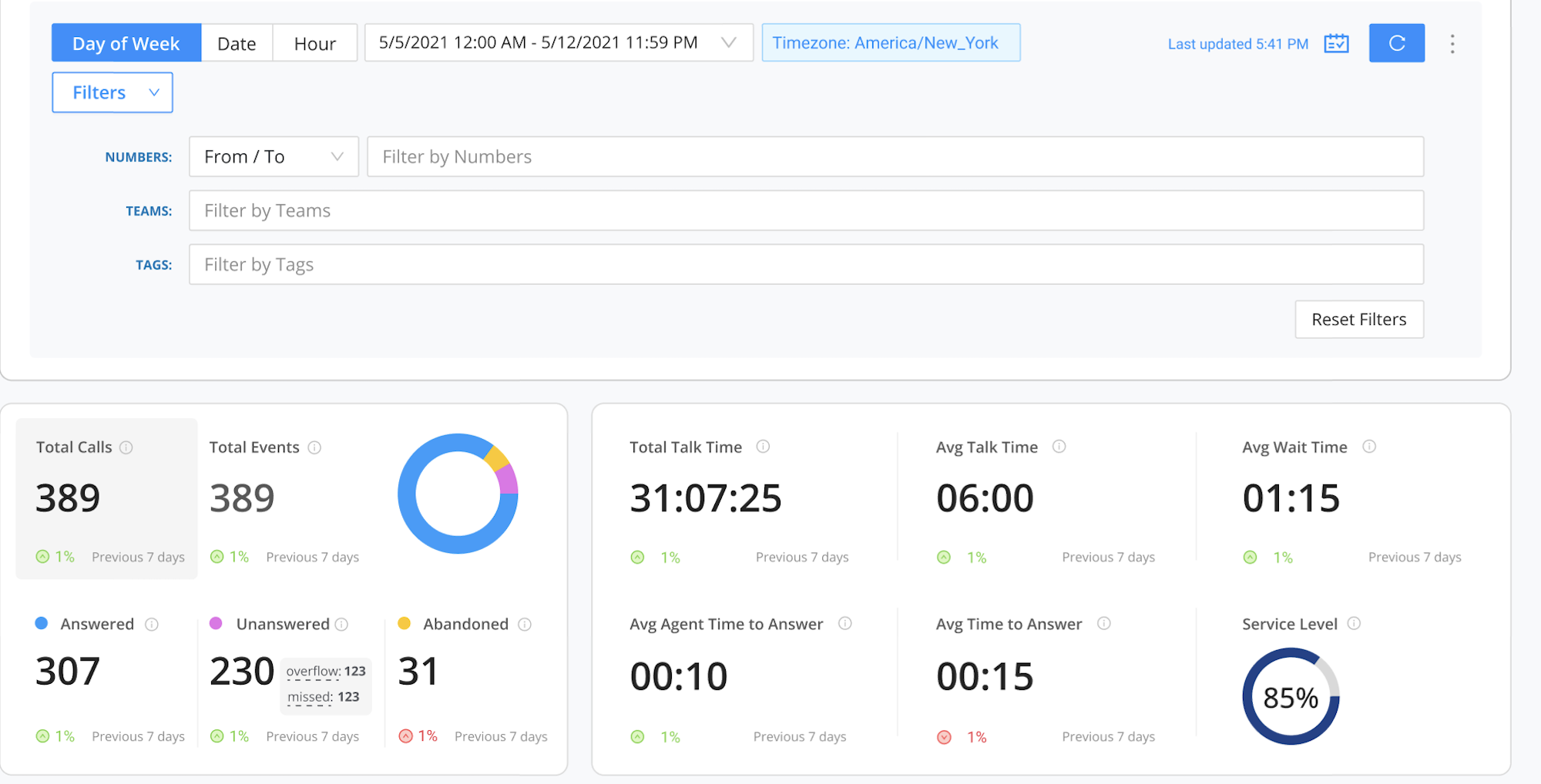 Best For
The AVOXI free plan is best for medium-sized call centers that either have existing phone numbers they'd like to port in or integrate, or that are interested in purchasing new local numbers, a toll-free number, or international numbers for a small fee. AVOXI users need a robust set of features, higher security standards than most free provers offer, and want to integrate existing third-party CCaaS or UCaaS tools into AVOXI.
5. Linphone
Linphone is an open source VoIP project offering voice and video calling, and instant messaging features for desktop and Android and iOS mobile devices. Like other open source platforms on this list, it is completely free to use, upgrade, and customize.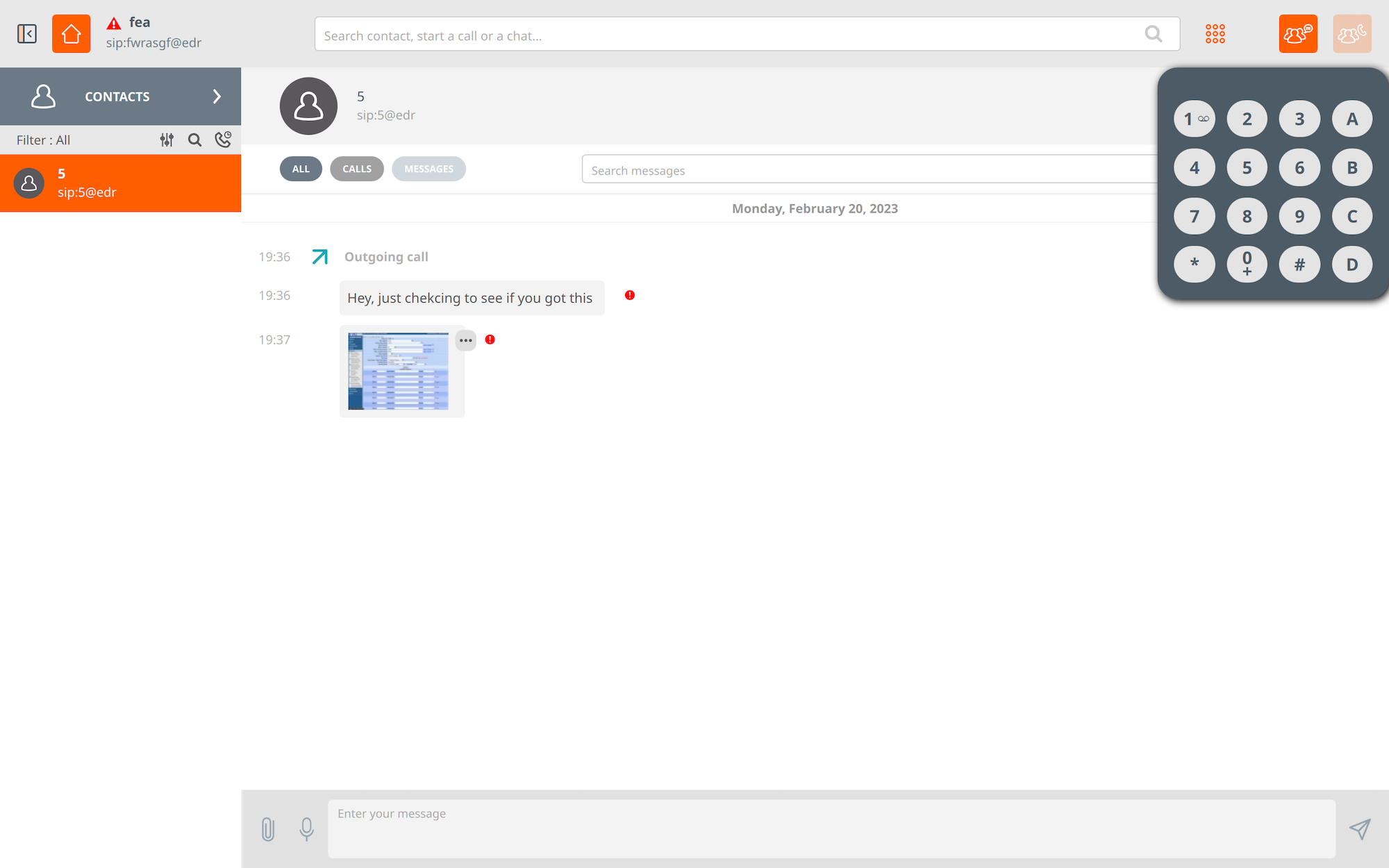 Key Features
Built-in Softphone: Users can make/receive voice calls via the softphone interface, can add contacts, transfer calls, access call history, and record calls
HD Video Calling: On-demand or scheduled video meetings, gallery/active speaker/audio-only views, in-meeting chat messaging, set meeting timezone/duration/subject/description
Instant Messaging: One-on-one or group instant messaging on desktop/mobile devices with message delivery updates, in-call chat messaging, reply to messages, mark messages as read, forward messages, and file sharing (photo, video, document, video and voice messages, vCards, and more as attachments or from file repository
Security: Built-in security features including end-to-end encryption for audio and video calls, E2EE for 1:1 and group chat messaging, user authentication with TLS, SIP server authentication via x509 certifications, DTLS, SRTP, ZRTP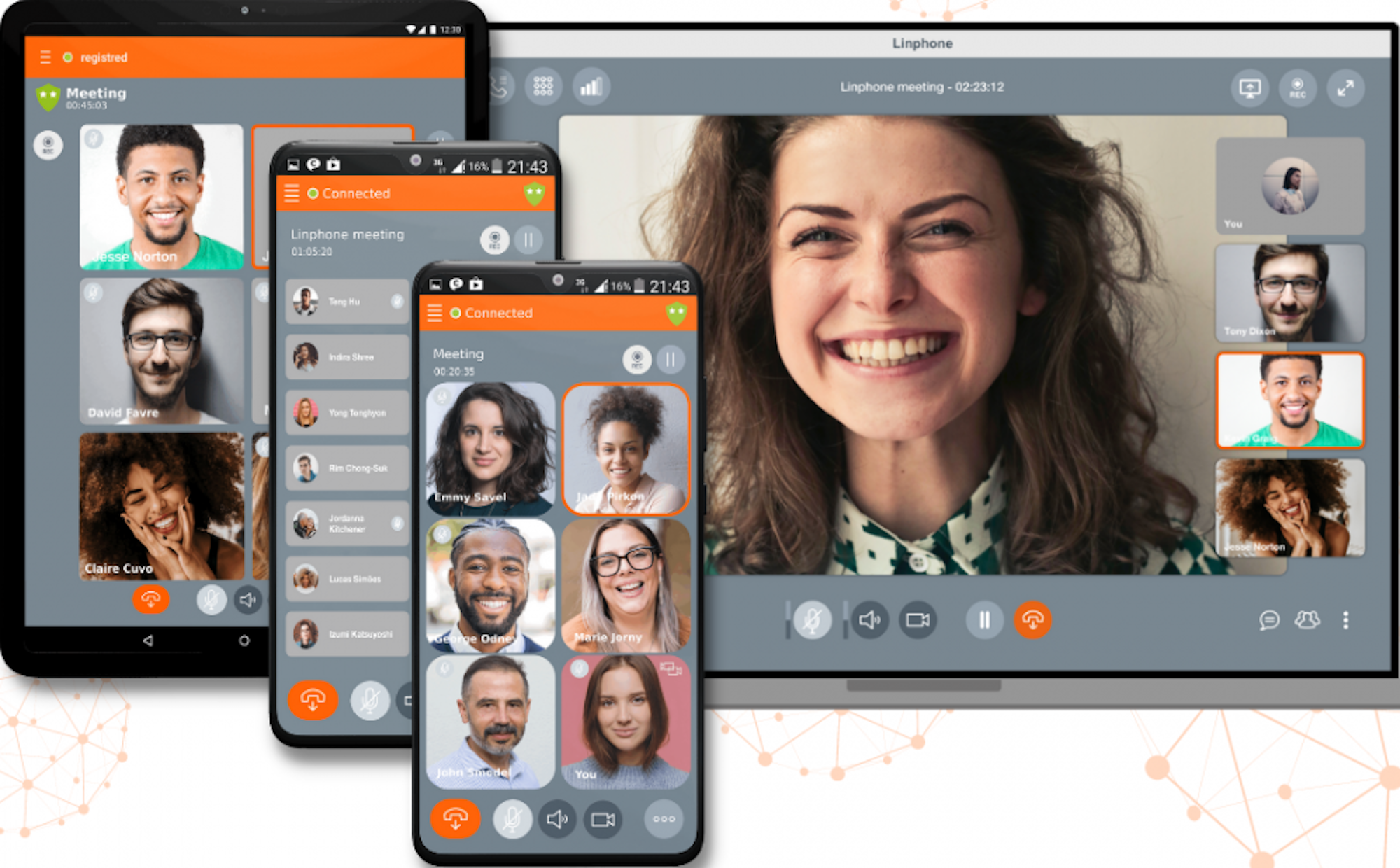 Additional Linphone features include: 
Audio-only call recording and replay
Pause, resume, and transfer voice calls
Advanced voice and instant messaging real-time push notifications
Smart Contact List synchronizes with each user's smartphone address book and tags existing Linphone users for easier communication
Audio conferencing for up to 8 participants
Message delivery status updates
"Invite Your Friends" feature
Call quality monitoring
User presence: Available, Busy, Do Not Disturb, Offline
Echo cancellation
Call history
Manually add contacts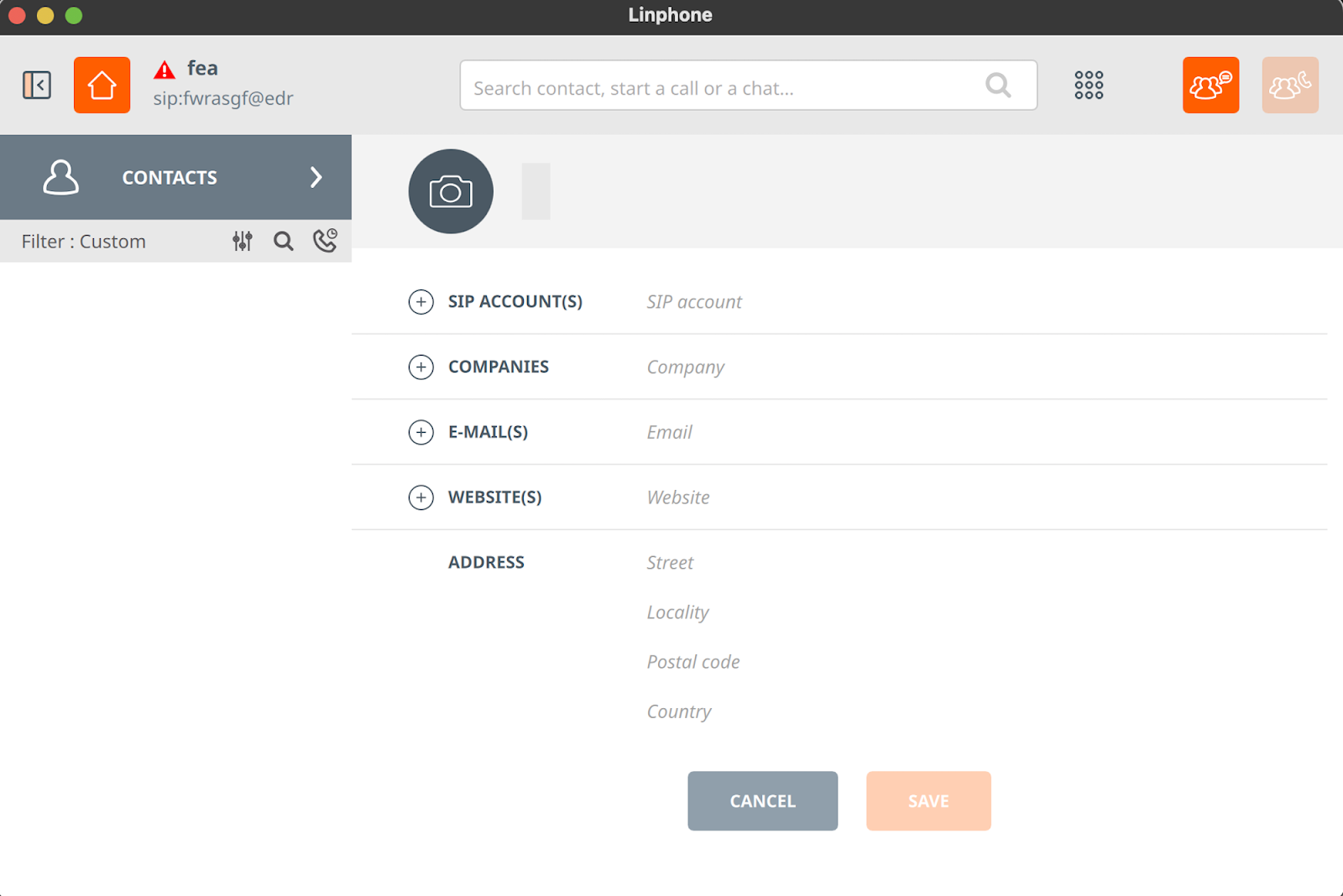 Best For
Linphone is best for solopreneurs or new, small businesses of under 5 sales or support team members that need access to free basic voice calling, video conferencing, and internal/external instant messaging. Linphone users don't need or want the complexity of advanced features, but prefer a multichannel interface where they can quickly move between voice, video, and messaging.
Should You Upgrade To A Paid Call Center Software? 
Depending on your SMB growth, goals, and the needs of your customer base, you may decide to upgrade to a paid call center software in the future.
Top call center software providers like Five9, Bitrix24, Talkdesk, and NICE CXone may not offer free plans, but they do have tier-based pricing, add-on features,  advanced CRM integration with tools like Zendesk and Freshdesk, unlimited call menus, and paid customer support upgrades that allow you to pay only for the capabilities you need.
Paid call center platforms may be a better alternative than free versions if you need omnichannel communication, an on-premise phone system, advanced reporting and analytics, and AI-powered features like real-time Agent Assist, IVAs, and workflow automation tools.