Freshcaller is frequently utilized in call centers, but it's a VoIP solution provider that has applications for small businesses as well. Similarly to Grasshopper plans, Freshcaller allows team members to use their own devices without using personal numbers to reach customers. It's also a resource for businesses looking to expand into overseas markets because international virtual numbers are available on every Freshcaller plan. Freshcaller pricing also has options for pay-as-you-go.
What is Freshcaller?
Freshcaller is a VoIP platform that offers cloud-based calling features to businesses without the extensive costs or hardware requirements of traditional phone lines. Freshcaller is an extension of Freshworks, which is a company that started with a dedicated helpdesk system for business called Freshdesk.
Freshcaller's virtual PBX system transmits audio data as packets over the internet, which then connects to the worldwide public switched telephone network (PSTN) via VoIP gateways. Gateways won't require that your business has traditional copper wiring in your building. Instead, your connected devices like desk phones, softphones, and smart devices connect to phone exchanges via the internet.
Freshcaller's technology enables remote work with session initiation protocol (SIP) devices to connect to traditional PSTN. SIP calling is done from any device call routing across desktops, desk phones, and Android and iOS smartphones. This is much more complex with traditional phone lines, which require transfer buttons or switchhook flash hardware for a call transfer.
Working from home has increased by more than 159% in the past 15 years. Freshcaller's mobile-friendly features bring business calls directly to your devices with the ability to provision new numbers at will.
Freshcaller Features for Small Business VoIP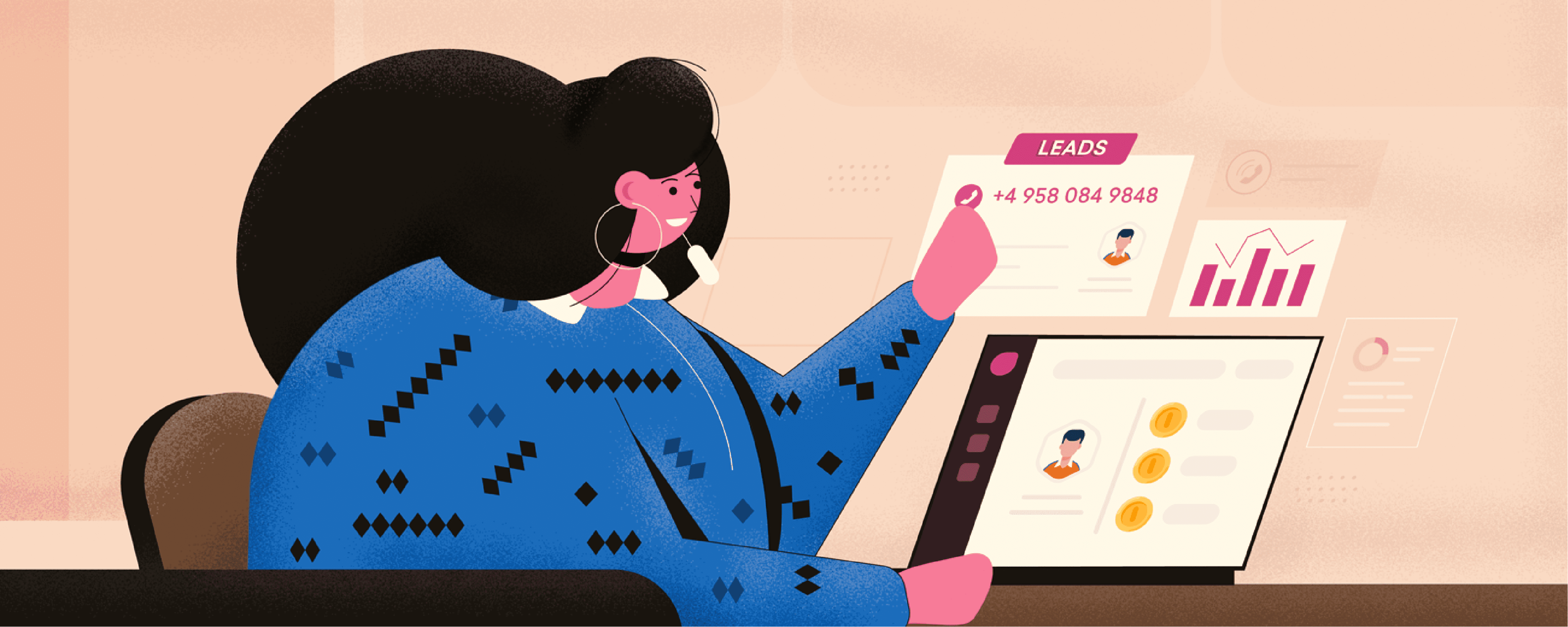 Pay-as-you-go pricing structures are available for businesses. This is a good provider to consider if call work isn't constant – some months, you may even go without a bill. In addition to this, there are several other benefits to take into account.
Bring Your Own Carrier
Traditional number porting is available from most service providers and enables businesses to keep their older numbers when they change service providers. The number porting process begins after your business has signed a new service contract, and the speed of the process depends on the policies of the original service provider. Freshcaller provides its customers with number porting features to maintain business continuity and a Bring Your Own Carrier system. This system, like number porting, helps you keep your original numbers while using Freshcaller features on the phone.
Breaching New Markets with Virtual Numbers
With Freshcaller, a business also gets virtual phone numbers in more than 90 different countries. Virtual numbers are customizable based on need, and Freshcaller has several options for vanity, toll-free, local, and international numbers.
Each of these has its unique uses. Vanity numbers make your brand memorable to your customers. These numbers are local or toll-free numbers that feature certain combinations of characters that you use for marketing purposes. An example of a vanity number would be 1-800-YOURBIZ. Freshcaller has vanity numbers in over 40 countries.
Toll-free numbers use 800, 888, 877, 866, 855, or 844, prefix instead of an area code to make your brand appear more national. Customers feel free to reach out to your business for customer service inquiries or even complaints when there are no long-distance fees.
Conversely, you might want to appear local to a certain customer segment. When you have a local virtual number in a specific area, customers will reach your business without extra charge because they are dialing into their area code. 93% of consumers prefer local and small businesses as a means to support local economies, so using virtual numbers to appear local to your target audience nets you new leads.
Since Freshcaller has local numbers in 90+ countries, this also works overseas. Your office may be located in Edison, NJ, but your customers in London reach your agents and employees as if they were in London.
Call Masking for Any Mobile Phone
Call masking is an important feature for small businesses who want to seem like they are making a call to a customer on a more personal level. Instead of calling from a business number that shows up on a caller ID with an 800prefix, you apply a mask that the customer sees to imply that you are making the call from your mobile device. This is a useful tool to use for local customers to help build trust since it seems that you are making the call on personal time.
Important Call Center Features
While Freshcaller has features for business communications, it's impossible to ignore its most common use – outbound and inbound call center management. The free plan isn't really for contact centers, but once you graduate to paid tiers, several useful features like call history and call notes are available. Blossom is the first tier that includes interactive voice response (IVR) menus.
IVR is the first point of contact with a brand. IVR systems provide the caller with menus to navigate via keypress or voice. IVR then intelligently routes the calls to the appropriate agent/department or provides self-service solutions for billing or setting up appointment reminders. Freshcaller grants users the ability to set up unlimited IVR phone menus so that customers are routed correctly. Freshcaller allows you to use prerecorded messaging for your level IVR system or record your own.
Another call center feature that stands out is auto-attendants. Auto attendants take calls when your business is closed or when an agent isn't available. These work around the clock, and they help callers connect with an operator or reach an employee by an extension. These work almost as virtual receptionists, but auto attendants require maintenance to be effective in your call center.
Coaching is important for businesses that are ready to open their call centers. Freshcaller's coaching tools include agent monitoring and call barging, which enhance agent performance. With call monitoring, supervisors listen in on calls so that they can deem if an agent is meeting performance goals. During a monitoring session, neither the agent nor the caller knows that the supervisor is on the line.
Call barging, on the other hand, depends on the supervisor's presence being known. When an agent needs help, the supervisor will "barge-in" on the call and directly address the caller. This is useful when there is a situation needing a supervisor's advanced skills.
Freshcaller Review: The Hands-On Experience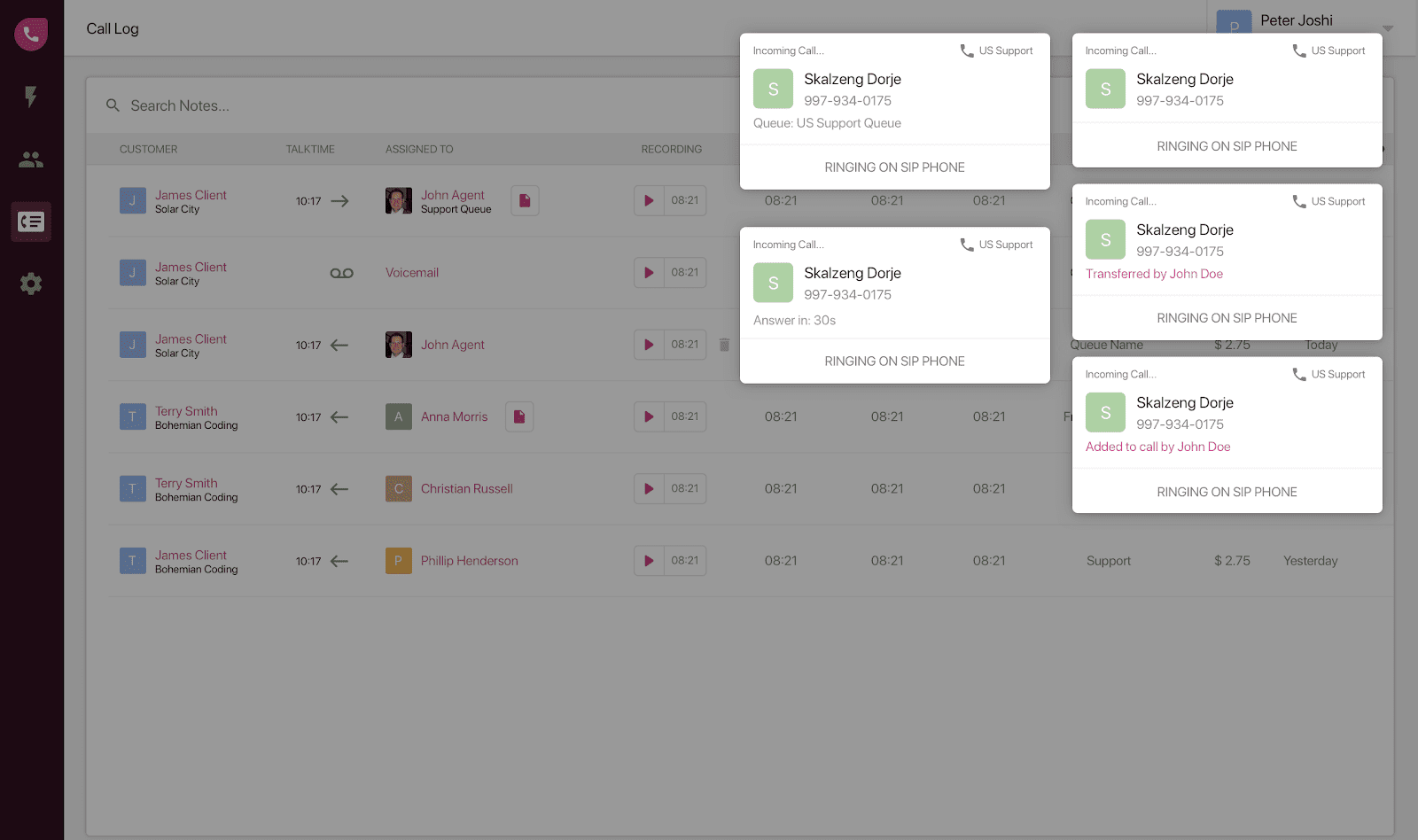 Freshcaller stands out from alternatives like RingCentral and Grasshopper thanks to its international calling and optional freemium plan. But, how does it perform in day-to-day use? How does the platform operate when you run into an issue?
Quality of Service
To provide a viable alternative to traditional phones, any VoIP solution needs call clarity. The packets of audio data are sometimes lost in transmission causing poor audio streams, which is called packet loss. There are several steps to take to improve call quality, but what if your calls aren't being hampered by your internet connection or the loss of packets on your end?
Freshcaller offers Voice Trace to evaluate unexplained slowdown, and customers have access to the feature for 15 days once it's activated. Freshcaller requests three or more call samples with the date and time information from each and directly monitor new calls being made from your business With the gathered call data, Freshcaller locates the issue and will contact their carrier partners to determine how to improve quality.
Freshcaller also utilizes its call quality feedback tool to rate the QoS every call made on the platform. A dropdown menu appears that helps the team narrow down what quality issues seemed to crop up when the quality of service is poor. Finally, Freshcaller has an entire online resource for basic VoIP network security troubleshooting guide. This helps businesses narrow down what's wrong with their connection.
Interface Quality
The calling interface of Freshcaller isn't going to win any awards for its sleek design – it's made more for ease of use rather than aesthetics. The call log places the customer's name and any identifying characteristics at the left side of the screen and provides deeper detail to the right. The structure follows a grid format, and it's very easy to gather information at a glance.
Details like the duration of any recordings taken from the call and the total talk time are listed. It's also very easy to add additional details like supplementary numbers or company details for your customer's info. Freshcaller software will account for business hours so that you're not making calls in distant markets at the wrong times.
Your team makes calls, holds current calls, enables the speakerphone, or ends the current call from anywhere in the UI. It's also easy to set calls to ring on speakers and headphones or set the phone system to forward calls to any SIP-enabled device that you select.
Software Integrations
Freshcaller doesn't have a host of software integrations. For those that depend on connectivity, this might be a dealbreaker because most providers include integrations with multiple platforms and apps. One of the most common integrations is with Salesforce, and while Freshcaller has this compatibility (for version 1.1), this is the limit of its third-party connectivity.
Instead, Freshcaller has opted to provide its first-party integration with its CRM solution, called Freshsales. This is meant to compete with or supplement Salesforce's lead management and CRM features. A Freshsales account costs extra, but it comes in four plans:
Blossom – $12 per month
Garden – $25 per month
Estate – $49 per month
Forest – $79 per month
Freshsales keeps track of the details for your customers and leads. It also provides useful features like lead scoring, SMS integration, and a visual sales pipeline so that you understand a customer's standing.
Freshcaller Support
Unlike some service providers that charge for 24/7 support, Freshcaller delivers customer support with every plan level. Teams are available via phone support, email, and live chat.
Freshcaller Pricing Plans
Freshcaller has four plans that use similar naming conventions to Freshsales: Sprout, Blossom, Garden, and Estate. Features like desktop notifications, custom messages, and inbound caller ID are available on all plans. Here's a look at Freshcaller pricing across all four plans.
| | | | | |
| --- | --- | --- | --- | --- |
| | Sprout | Blossom | Garden | Estate |
| Price | $0 plus call charges | $19 plus call charges | $40 plus call charges | $59 plus call charges |
| International Numbers | Yes | Yes | Yes | Yes |
| Custom Greetings | Yes | Yes | Yes | Yes |
| Call Metrics | No | Yes | Yes | Yes |
| Call Queues | Basic | Advanced | Advanced | Advanced |
| IVR | No | Yes | Yes | Yes |
There are calling charges for all tiers of the service. These Freshcaller rates include:
Incoming calls – $0.016 per minute
Voicemail – $0.014 per minute
Outbound calls – $0.022 per minute.
Call recording – $0.003 per minute.
Voicemail transcription – $0.004 per minute.
Adding team members to conference calls – $0.005 per minute.
Supervisor monitoring/call barging – $0.005 per minute.
Sprout
The Sprout plan is a tool that may be attractive for solo business owners, startups, or businesses with a limited budget. This isn't a completely free plan; it requires no subscription fees, but you'll still be responsible for call charges. With infrequent outbound and inbound calls, this is a simple way to enjoy enhanced VoIP-based communications without a contract.
The Sprout plan includes custom greetings, so as you receive inbound calls, you tailor the message to fit your brand's professional voice. Freshcaller also allows its customers to buy local and international numbers from over 90 countries. This is available even at the Sprout level, so small businesses looking to create inroads into foreign markets will have the tools to get started.
Would you like to know when a specific customer calls? Sprout has ringtone customizations to add a unique identifier to specific callers. Sprout lets you forward calls from the browser-based softphone to your smartphone via the mobile app.
Things we liked about the Sprout Plan:
Sprout is virtually free if no calls are received
Calls are assignable to specific agents
International DID numbers are purchasable
Blossom
Blossom is the first paid subscription tier of Freshcaller's plan structure. Blossom costs $19 per month, which is a similar price point for many VoIP providers. Fine-tuned features allow administrators to set the maximum time a caller can be in a queue and allows agents to send callers who are in the queue to the company voicemail. This proves useful when call volumes are high.
This is the first plan that includes call masking, and call metrics via a real-time dashboard are also available. Freshcaller uses call metrics to alert you of the average wait, handle, and billing times for each call. Additionally, performance metrics for each representative like average handle, wait, and speed of answer for customers are also generated by the system.
Things we liked about the Blossom Plan:
On high-volume days, callers in the queue can be sent to voicemail
There's extensive call metrics
Call masking is available for mobile devices
Garden
Freshcaller understands that businesses need a solution that scales with them, and the Garden Plan is the first that caters to mid-sized organizations. The standard calling features of the previous two tiers are available with Garden, but users can now call barge in call center environments and create custom reports based on organizational needs. Do you need Freshcaller to aggregate the number of calls made during a specific time to a specific geographic location? Garden's custom reports feature provides this option.
This is the first tier where call conferencing is available. Garden grants access to Freshcaller's data centers. These centers bring an extra layer of security for customers. They are located in Frankfurt, Germany, and Sydney, Australia. These back up all customer data that's routed through the service for Garden customers. They are designed for customers with European or Australian presences and access must be requested by the subscriber.
Things we liked about the Garden Plan:
Contact center features like call barging
Conference calling enables collaboration between employees
Smart escalations are configurable to route calls automatically to agents, teams, or voicemails
Estate
All of these service providers have at least one enterprise-grade tier, and for Freshcaller, it's the Estate Plan. This is the most fully-featured plan when it comes to call center management. It has an Answer Bot that works like an AI-backed IVR system to answers customer questions without agent involvement. The AI adds a self-service aspect to your contact center so that customers get quicker resolutions.
This plan is for global teams that need communications and call center capability. The software permits users to route calls during the holidays to open offices, route calls to any supported channel (SMS, email, voice, chat), and enable call recording on all calls.
Things we liked about the Estate Plan:
Holiday routing determines what happens to calls during holidays – are they routed, sent to voicemail, or closed
Service level monitoring features to measure team dialing rate
Access to the Answer Bot that automates customer service
Does Freshcaller Measure Up to Competitors?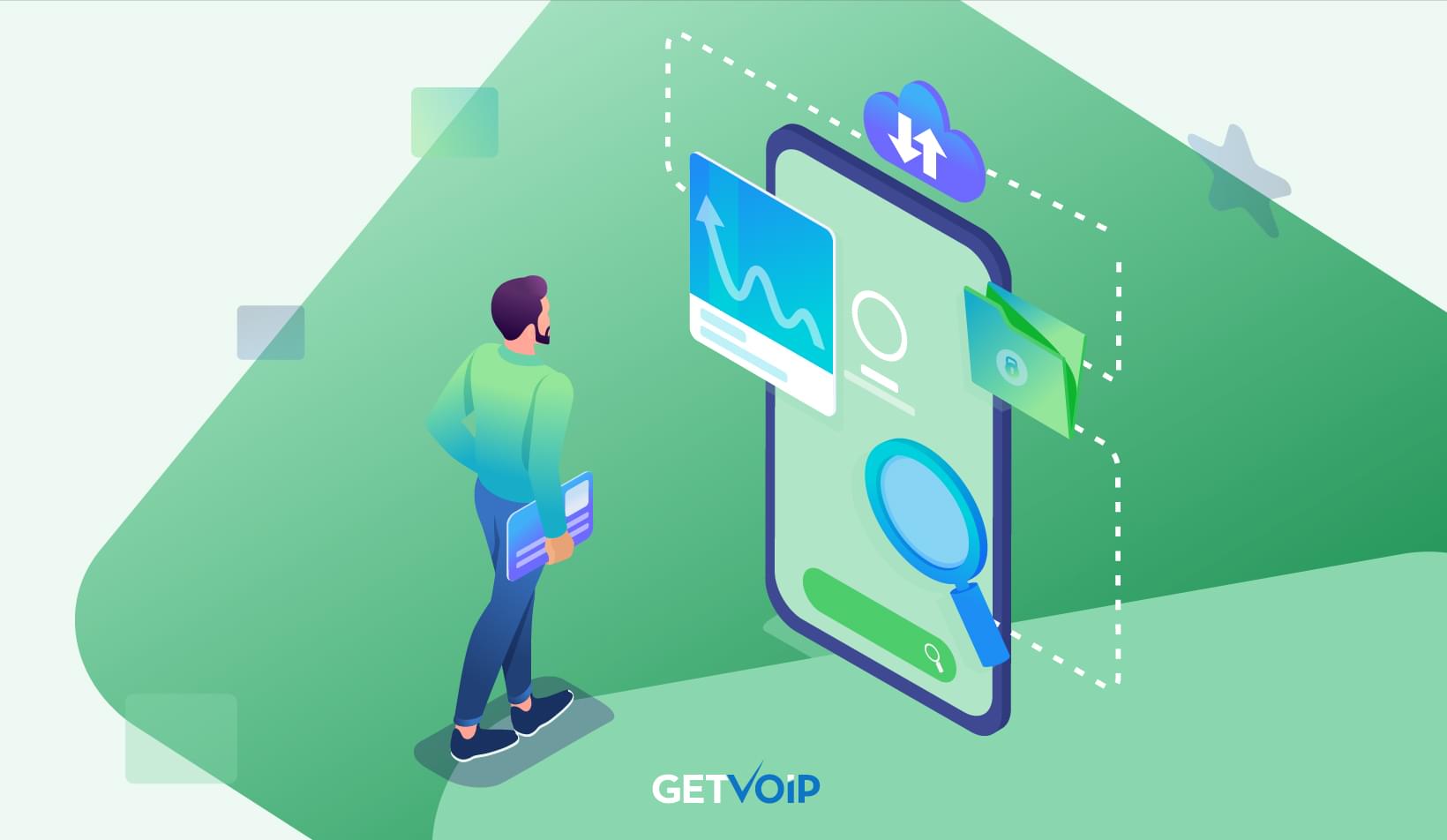 Business communications tools for smaller organizations exist in a crowded market. How does Freshcaller stack up to some other popular VoIP solutions?
Freshcaller vs RingCentral
We've covered RingCentral pricing and plans and their unified communications platform before. It's even made the Gartner UCaaS Magic Quadrant for multiple years. It'll fit most mid-sized businesses and enterprises, but it's not the most solopreneur- or small business-friendly vendor. Freshcaller has a good structure for businesses of that scale, and they provide customers with international calls without having to invest in a separate plan.
RingCentral has a basic plan called Essentials and costs users $19.99 per month. Freshcaller's Sprout plan doesn't require a subscription and has a pay-as-you-go structure that has call charges only on the calls you make. This is a valuable feature for those very small businesses with infrequent calling that may still want/need to receive calls from foreign markets.
Freshcaller vs Ooma
Ooma was featured in our piece about providers delivering free business communications tools during COVID-19. Ooma doesn't require that you sign a contract to use their services since they have pay-as-you-go plans that have pricing that varies by country. The provider also has preset plans with specific minute allotments for your business.
Ooma's maximum plan, which is World Plan Plus, has a maximum reach of 70 countries, which falls slightly below Freshcaller's 90. Both companies charge for voicemail transcription. For Ooma, the charge is $4.99 per month for standard and $9.99 for premium. The premium plan only accounts for 40 messages, then you're charged $0.25 per message. Freshcaller has transcription for every customer charging $0.04 per minute. With this, you'll have more than 100 voicemails before reaching a similar monthly charge to Ooma Office.
Freshcaller vs Grasshopper
As you may have noticed from our Grasshopper Pricing and Plans piece, Grasshopper Solo is a solution that's geared towards fresh entrepreneurs and small businesses. Freshcaller Spout has similar uses for those looking for a small business communications tool.  Pricing this plan stands out – it's free to use and only accrues call charges, so you'll never pay for it if it goes unused. A plan like this works well as an "as you need it" type of solution that's beneficial for those that don't want to commit to Grasshopper's blanket $29 per month plan.
Sprout also allows you to purchase international virtual numbers from over 90 countries, which is a feature not present with Grasshopper. With this, you'll have inroads for customers to reach your business from foreign countries with the potential for very low costs.
Freshcaller vs Aircall
Aircall is another cloud VoIP calling system for small businesses that's very easy to use for business communications. There are several out of the box configurations that make it easy to set up, and features like interactive voice response (IVR) and call analytics are basic to all plans. Still, when it comes to price, Freshcaller has many of the same features for a cheaper per-month cost.
Ignoring the free Sprout plan, Freshcaller Blossom plan ($19) costs $11 less than Aircall's similar Essentials plan ($30). Both plans allow for conferencing, local and international numbers, and call recording. Still, the keen savings from Freshcaller may be more attractive to budget-conscious business owners as seen in our Aircall reviews.
Freshcaller is for More than Contact Centers
Freshcaller is a competitive VoIP system despite its reputation of only being for call centers. Freshcaller has quite a few advantages; if phone calls are infrequent, the Sprout plan only requires you to pay for the calls you make. That being said, it gets expensive if you start to receive more calls and use more calling features like call recording and voicemail.
Still, its ability to create inbound calling inroads in foreign markets creates growth opportunities that just aren't available through domestic-only services like Grasshopper or Nextiva. Overall, it's a stable business communications platform – it has more than enough business VoIP features to serve as a useful communications tool for small businesses.