LogMeIn is making some very noteworthy moves when it comes to unified communications. We just had the opportunity to sit down with a couple of representatives from the company last week. Both Steve Weinstock and Casmin Wisner took the time to talk with us about what we can expect from the company in 2020 and beyond. Casmin is a public relations specialist at LogMeIn, and Steve is the Sr. Director of Strategic Alliances Programs.
At the time of the interview, the development of the GoToMarketplace had been just announced. This new app ecosystem was a significant part of that call, so check out the news item that we published about it when it was announced.
We wanted to get more context for the announcement of the GoTo Marketplace, and we had some questions about the GoTo Suite in general. This interview really helped fill in the blanks as they pertained to LogMeIn as an organization as well as their various UC offerings.
Can you please tell us more about yourself and your role at LogMeIn?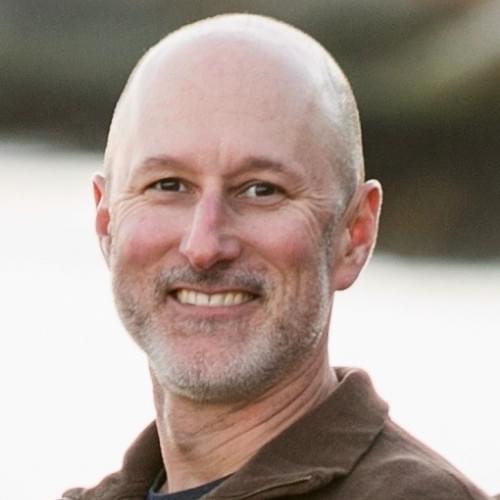 Steve: I am responsible for LogMeIn's strategic alliances and the programs associated with it, relative to our Unified Communications business. I think you already know that we have essentially three business units of which UCC is one, and that's where my responsibility lies.
I have been with LogMeIn since August, so I'm obviously pretty new. My history in this industry goes back probably a lot longer than I care to admit. Prior to here, I was with BlueJeans networks for about four years. I had a short stint at Avaya doing alliances, and I was at ShoreTel for seven years before the Mitel acquisition occurred. I also worked for other UC-based companies prior to that.
Can you share a bit about some of the core products that LogMeIn offers?
Steve: As I mentioned earlier, LogMeIn has three business units. One is UCC, which we're obviously here to talk about, and some of the core products from that unit are some of the products that you already know. For example, all the GoTo solutions; GoToMeeting, GoToWebinar, Jive, etc.
The other two business units are effectively structured around security and identity access if you will, so think LastPass. LastPass is really the flagship product of that business unit. LastPass has two components. This includes the consumer-based version that you use for password management capabilities, and that same solution is also leveraged for enterprises.
Effectively, they're the same thing, right? You use it to protect end-users or their employees with an integrated single sign-on and password manager solution, and help them control and secure every access point.
The third business unit, Customer Engagement and Support (CES), is really centered around a solution called Bold360, and really, what that entails is a way to deliver better customer support activities for employees and their customers.
LogMeIn, as a company, has been around for quite a while, but it all comes together by way of a number of acquisitions. On the UCC side, which we are primarily here to talk about, it began with the GoTo acquisition from Citrix years ago as well as Jive more recently. We brought it all under a single umbrella under UCC. The business unit itself is probably about 3/4ths of the overall LogMeIn business, plus or minus.
The other units are obviously smaller but are growing tremendously.
You mentioned that LastPass was your flagship product on the security side. What would you say is your flagship product on the UCC side?
Steve: You know, that's an interesting question because there are a number of different products that you can take into account, and it depends on how you want to look at it. I would state it this way: the structure of what UCC, as the business unit, has been gearing towards over the past year has been to consolidate all of the products; to have a full suite.
So, if you asked this question a few odd months ago or you had taken a look at it from a revenue perspective, it would probably be the GoToMeeting solution. It's what we're using today, but I think the reality of what we're trying to do is take a full suite perspective. A lot of the marketing that you'll see, a lot of the actual product solutions that are out there right now, are being bundled into the GoTo Suite or the GoTo set of solutions.
That encompasses everything from GoToMeeting to the Jive solution, which is the IP-PBX in the cloud sort of system. It's all about the whole suite of tools that we're gearing towards and selling.
We believe that there's a better customer experience with the whole suite because it's all integrated, not only from the product perspective but from the sales, marketing, and support perspective as well. That said, some customers don't want just meetings. Some customers don't want a phone system, so we can sell each component separately or we can package them together in a full GoTo Suite setup.
To answer the literal question, today, I think, the flagship product is the GoTo Suite.
Corey:  Okay. So, that's the consolidated solution?
Steve: That's correct. It's consolidated tools like Jive and GoToMeeting all under this GoToConnect bundle.
Do you see that your market prefers a consolidated, all-in-one solution versus a standalone voice or standalone conferencing product?
Steve: Yeah, I think so. That being said, I think there are companies and customers out there that might pick and choose, right? They may have solution X for one thing, and they may add to it with GoToMeeting or Jive for example. There are a lot of customers out there who want to consolidate who they purchase from as far as vendors go, as far as solution providers go. They want to get everything from effectively one source. I think it depends to a degree on the size of the customer – be it small, medium, or all the way to the large enterprises.
In some cases, it may even depend on the vertical. The short answer is, I think we have a solution set that's geared really towards both types. It works for those that want to pick and choose and want to add more to the solution, and it works well for those that want to change from what they have and go with a full suite of solutions.
I think you all know – and it's not rocket science – that customers want simplicity. Especially in terms of the solution set unless they are the IT buyer who has to deploy and manage a solution for their particular enterprise. Those buyers that want simplicity also want simplicity from a buying process, and they want simplicity from the support process, etc.
Multiple vendors typically equal complexity, at least to some degree. Single sets of vendors tend to minimize that complexity.
That's a good way to segue into this announcement. How does the GoTo Marketplace jibe with that?
Steve: The Marketplace concept isn't that unique, really. There are lots of companies out there with app marketplaces, especially in this space. The concept around why we did it, however, was to bring all of the integrations together into a single location, into a single place. Unified – not unlike our strategy relative to product – where customers can literally go and get applications that integrate with other applications to enhance their workflows – to enhance how their employees do their own business, right?
When all's said and done, with a lot of our customers being in the UC space overall, our tools are great, but our customers use lots of other things. Some use Salesforce for managing their customer interactions. Some use other CRMs for support and solutions. Some use things like Slack for their internal team collaboration and communications and, in some cases, external. Obviously, people use email, calendaring, etc.
We wanted to bring this Marketplace to allow end-users, as well as the IT people who manage the overall solution of the GoTo Suite plus other applications, to deliver to their employees, to their internal customers a set of integrations that make them more powerful and makes them more effective at whatever their engagement is.
The marketplace itself is designed around a more visual thing. I'm sure you've probably gone to the website and seen some of the visual aspects of it. Effectively, it's like most marketplaces out there. It's sortable, filterable, associated with products. It has icons of solutions for third-party companies that we work with. It goes into the overview of that solution – basically what is it? What's it about? More importantly, how do you get it? How do you install it? What's the support mechanism for it?
It basically allows the users – usually, IT – to enable it for his or her enterprise. Click, boom, install it and turn it on for his or her enterprise so that the employees can start using it and become more effective. Consolidating that is simple, easy, straightforward for everybody who wants to take advantage of it.
Is the GoTo Suite a solution that you want to market to customers using an alternative product? Or is this for users that are just now adopting this type of solution?
Steve: It's definitely a bit of both. I couldn't tell you what the real breakdown is across our customers – X person does this, Y person does that…But it definitely is both. The GoTo Suite, if you will and GoToConnect, which is a bundle of Jive and GoToMeeting – that really hasn't been around that long, honestly, as a pack. So, if you look at what has the business been overall, historically, it's definitely been more geared towards, they bought Jive, or they bought GoToMeeting, or they bought X product.
Today, many of the customers are just buying the full bundle since we've really integrated the software together. You could have bought Jive and GoToMeeting, but now they are together in one application. It's seamless, it's not bouncing between two applications, and there's a tremendous amount of value to that both from a simplicity and cost perspective.
What's the difference between GoTo Connect and the GoTo Suite?
Steve: The GoTo Suite is a series of different products for the overall UCC business – GoToWebinar, GoToRooms, Jive, Grasshopper, and GoToConnect. GoToConnect is a bundle product within the suite that pairs Jive and GoToMeeting.
Corey:  Do you think it makes sense to combine all of your voice products into one brand? You have Jive, Grasshopper, and others. Why the differentiation between voice products/brands?
Steve: To a large degree, each of our UC products is geared towards different user aspects. Grasshopper is really for a very small customer – think of an individual real estate agent. He or she might just want a combined mobile/desk phone with all of the power of the two things. Where he or she is out on the road a lot and needs that kind of communication.
Grasshopper is definitely for the one or two-ish kinds of people, whereas Jive is a small business phone system that could cover that same number of people but is really geared towards a more traditional smaller business all the way up to hundreds of employees and everything in-between. There is some overlap in terms of what each UC solution can do, but not in terms of who the customer is.
Are there any other products in the pipeline that you'd like to hint at in the LogMeIn suite of solutions?
Steve: Yes, so we're obviously continuing not only enhancing our solution set as it is today but coming out with some new things – a lot of which I probably can't go into in detail, but one of the big areas I think is incredibly exciting around the GoTo set of solutions is our Room solution. We had a rooms-based solution like many of our competitors have had, but we've also enhanced that over the last six months to be a really solid take on it.
The solution is really built around making that whole meeting aspect super easy to use when you walk into a room like I did. I'm in a really big room, even though I have the camera zoomed in. It seats probably around 12-ish people here. It has your pan, tilt, zoom camera on the wall. This particular room is a Poly, or a Polycom as the old product was known, hardware-based-room.
The quality, the audio, the video, etc. is amazing. What we are doing is looking to bundle, from a hardware and software perspective, a whole room solution that is easy to deploy from what we call "box to meeting" in 15 minutes. That's literally what happens – take this cardboard box, empty the stuff out of it, and fire it up and you can be in a meeting in about 15 minutes or less. Unlike our competition, we sell the full aspects of that solution – both the hardware and the software.
In the long run, other options can be expensive from the maintenance and management of an independent room solution, but the bundling of an appliance-based solution can be much cheaper. So, where am I going with this – you had asked about some things that were coming? We have a lot of cool things coming out around the GoToRooms set of solutions – from enhancement to new products coming out in the next quarter. If you look around the Enterprise Connect timeframe, you're going to see a lot of new stuff, and you'll be able to touch and play with it if you're going to that.
What sort of trends are you seeing in UC? What we can expect to see this in the next couple of years, especially with the development of 5G?
Steve: Great question. I think that, in overall trends, rooms are obviously becoming more and more important. Every company has them, especially when you're looking towards more open office environments like what we are. People still need a place where they can go to do their business in a quieter environment, even if it's five people here, two people remote, or even just people here.
So, rooms from a video perspective have been going very strong for years, and I think they are going to grow even stronger and become more omnipresent. That is really that is going to be a continuing trend and something that we are taking advantage of.
Specific to 5G mobility? Clearly, important too – every one of us has some sort of smartphone in their pockets, some people have two or more. The reality is that, in some sense, where you conduct your business is anywhere ultimately.
I think the ability to do that by way of 5G with faster bandwidth and higher clarity, by both video and audio capabilities, from some sort of mobile handset – whether it is iPhone or Android or a tablet or a laptop connected up to a 5G network is going to be huge. It's already big. People are already doing it. It's only going to get better with more bandwidth.
That enables the trend of remote working, which doesn't necessarily mean work from home like Casmin or I genuinely do; it means working from anywhere, ultimately. It enables that to be more powerful and effective from an individual standpoint. That is a huge thing that's only getting better with more bandwidth. If you look back to pre-4G or even before that, none of this was possible.
Yes, you could have an audio conference call, but as soon as you add that power of video with it being just as clear as if you were sitting in an office with super-high bandwidth, it only gets more powerful and makes us more effective as employees. Therefore our productivity goes up, frankly, our happiness goes up because we're doing a better job, and our employers are benefiting from it as well.