This month Dialpad has announced three major upgrades to their product offering that are bound to make waves in the new year. For a little background, Dialpad is a cloud-based PBX platform that utilizes a system that embraces mobile, web-based communications technology, and a very versatile API that integrates well with lots of other solutions.
Still, for a UCaaS solution to be successful, it needs to be consistently offering new functionality to new and existing customers alike. In this regard, Dialpad is clearly making strides, so let's take a look at what they've announced.
Screen Sharing via UberConference on Macs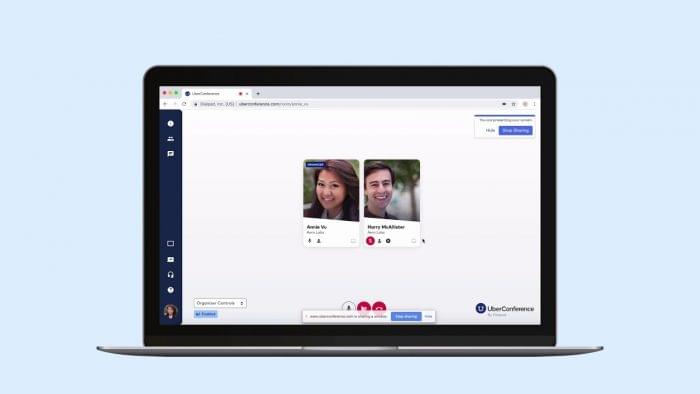 Until now, Dialpad's UberConference service was only able to perform audio recording, and screen sharing was notably absent from the feature offerings. With a new update, macOS users can now use screen sharing to display not only what's on their computer's screen, but specific tabs in their browsers, secondary screens, specific windows, and tabs within windows.
Users looking to share their screen will have to do so using the latest version of Chrome, but this feature is an important one to have for any company desiring to carry out team collaboration. This is also great for those companies that want to be able to demo products for clients as well as those that are looking to hold trainings and webinars.
During a screen share, the presenter will have very specified controls like personal muting, the option to evict attendees, and the ability to share files while presenting. Screen shares are viewable cross-platform, even on mobile, but at the moment, screen sharing as a presenter is not available for users of Android and iOS. Additionally, presenters are limited to a single screen when trying to screen share.
Users of Chrome, Firefox, Opera, Edge, and Safari should have no issue watching a screen sharing session. Those that are using macOS Cantina will have to change a few settings to gain access to the screen sharing feature.
Making Agent Coaching More Effective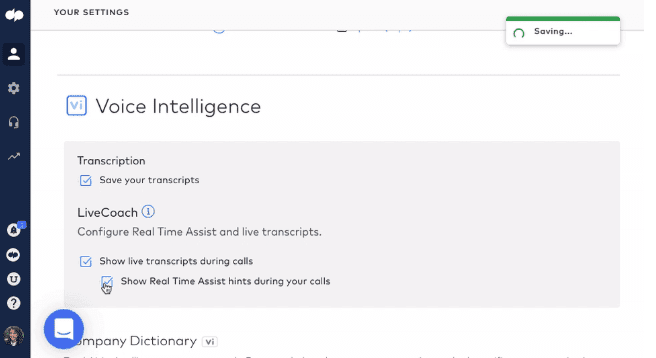 Thanks to new developments in Dialpad's voice intelligence (VI) suite, call center managers will have a new tool for helping improve their agent's customer service. With new algorithms that actively listen to calls, agents will receive prompts that will tell them if:
They are speaking too quickly on the call.
They are using too many filler words like "er," "um," and "like."
They aren't providing the lead with enough time to respond and get involved with the call.
Currently, this is only available in the U.S. and Canada, but this provides an excellent tool for agents to help wean themselves off of bad speaking habits that can reduce performance. As a result, the chance of conversion is increased as agents gradually improve their performance.
This feature is also easy to activate, and since it's available to all VI users in the aforementioned countries, it should be implemented in a large portion of call centers. Since Dialpad is browser-based, all users have to do is navigate to the site and activate the feature in the "Your Profile" section. This feature can also be activated for Coaching Groups as well.
Dialpad Helps Organizations Perform Better CSATs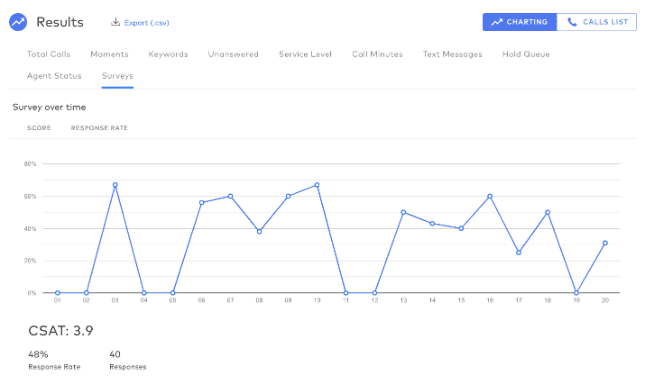 By now, you probably know that we are big fans of customer satisfaction surveys because they enhance the performance of sales teams by finding out precisely what customers want and how they feel about the service. Dialpad clearly understands their value as well, and have recently announced that they are improving their Support and Sell functionality by adding an Add CSAT survey function.
With this feature, an administrator can create a customer satisfaction survey that asks customers questions that can provide actionable insights into the customer experience. Creating surveys for customers to take is easy; it can be done from the platform, and admins are virtually walked through the process.
The first step is to create the name of the survey and record the survey preamble, which lets customers know that they have the option to take part in a survey that's designed to improve the customer experience. Typically, this is played before they speak to an agent.
The next steps help the admin decide the survey intro, the main satisfaction questions, and the thank you message. When setting this up, Dialpad's new feature will also allow you to enhance the experience with voice intelligence, which will automatically record each call and transcribe the respondent's vocal responses.
The settings will allow you to decide which call centers will use which CSATs, and once the data has been captured, Dialpad makes it easy to check out the analytics via their survey tab in the "Navigate to Analytics" section. In this section, you can even break it down by agent, so it's easy to determine if specific agents will need to be coached to improve customer service.
Dialpad's New Tools Improve Performance
With all three of these announced improvements, Dialpad is clearly releasing features that will enhance business both on the team and customer level. Consider that the last two improvements can be utilized to improve the overall customer satisfaction rate, and you can clearly see how these are steps designed to streamline the sales funnel.
Screen sharing is also an excellent tool for boosting collaboration. For example, when you share screens, it's easier to demo new products and show progress on projects, and the fact that you can fine-tune the presentation means that this is a very responsive solution for Dialpad subscribers.
Want to see how Dialpad stacks up? Check out our top business VoIP providers for a roundup and our list of the best business phone services for small businesses going into 2020.
Click here for a closer look at Dialpad Pricing and Plans.