Recently, as part of Microsoft's Ignite 2019, the company announced the rollout of its new product for subscribers to its Office 365 suite: Microsoft 365 Business Voice. This product, which seamlessly incorporates cloud-based VoIP tech and cross-device functionality into its already robust 365 ecosystems, is just one of eight additions to Microsoft Teams, which is a part of Office 365 Premium and Business Essentials.
What is Microsoft 365 Business Voice?
Microsoft's 365 Business Voice product suite offers a cloud-based telephony service perfectly integrated with Office productivity tools. You get text, voice, and video chat, meetings, an enterprise-grade phone system, and web conferencing in one single solution.
By unifying their product offerings, they not only take on UCaaS competitors but keep their productivity tools on top. Contacts and calendar info from Outlook is integrated in one place. Combine this with the power of their team collaboration tools and you've got a tool offering a unified communications experience across a unified interface.
An Opportunity to Provide an All-in-One Experience
With Business Voice, enterprise-level customers can utilize a built-in phone system that comes with audio conferencing for up to 300 users. This is a robust option that is available for those companies with users that already have mailboxes in the Microsoft 365 system.
Not only is Business Voice capable of making calls, but during text-based chats, users can opt to start audio or video chats. In fact, with a quick click, these users can instantly switch from any one of these communication types to a full-fledged meeting with additional attendees.
Microsoft's Business Voice phone system adds a bit of disruption to the communications field; until now, many companies have used a multitude of software solutions to communicate effectively across teams. These included Microsoft-based solutions like Yammer, but non-Microsoft software like WhatsApp and even Google Hangouts had started to experience extensive use as well.
Microsoft 365 Business Voice Features
While this may sound more than a great first step into a relatively unexplored space for Microsoft, it's still a good idea to take a look at some of the features of Microsoft 365 Business Voice. Here are a few to consider:
The Microsoft 365 Business Voice Phone System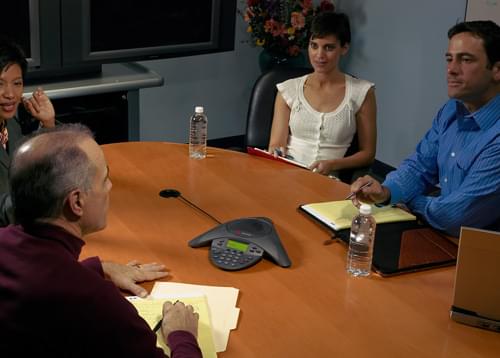 Business Voice is a robust system that allows extensive communication options. With the included calling plan, you'll have access to:
VoIP Dial-in and Out: This allows users to have the ability to dial in and out using Microsoft Team or Skype for Business. Business Voice also has options for flexible calling plans that users can scale to the requirement of the business.
Call Transfer and Call Queuing: Modern enterprise communication requires flexibility, and out of the box, Business Voice allows you to quickly transfer calls or queue them up. Queuing even provides a greeting message for those waiting on hold.
Legacy Number Migration: Do you have an existing conference number? With Business Voice, Microsoft allows you to port in your existing number.
Extensive Support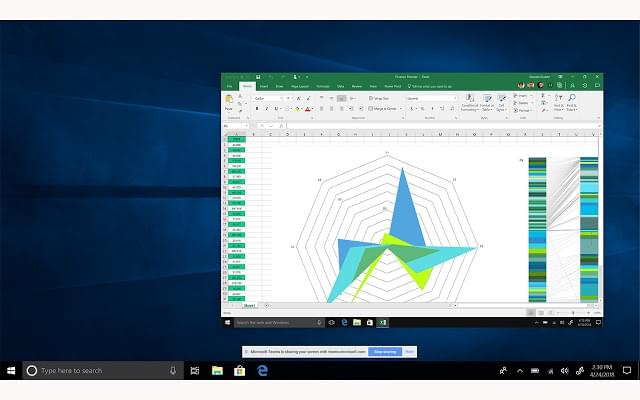 This cloud-based system supports teams with up to 300 members, and Microsoft also wanted to be sure that a wide variety of devices would be compatible as well. Users can utilize this office phone system on any smartphone ecosystem, on computers, and desk and conference phones.
This means that users can call in remotely, at their desks, or in full-sized conference setups without issue.
Simple Setup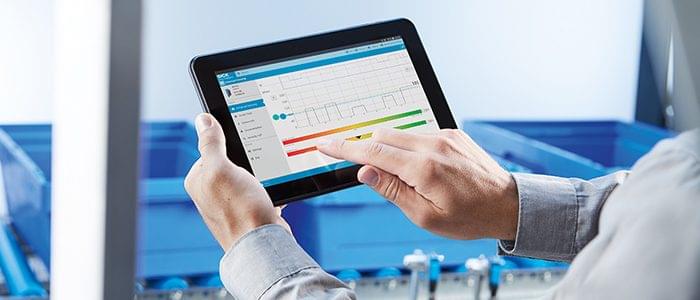 The process is straightforward to set up 365 Business Voice for your organization. Like Microsoft products of the past, Business Voice has an included "Getting Started Wizard" to set up a new local phone number, a company phone number, and the incoming call greeting for the call queuing feature.
The wizard will even allow you to assign Business Voice licenses to specific users in your teams.
The Current Level of Availability
Microsoft 365 Business Voice is currently available in the UK and Canada and starts at £12 per month. This add-on is available for users with accounts in:
Office 365 Business Essentials
Office 365 Business Premium
Office 365 E1
Office 365 E3
Office 365 F1
Microsoft 365 A1
Microsoft 365 A3
Microsoft 365 E3
Microsoft 365 Business
During the Ignite event, the company has stated that it plans on going global with the product in 2020. The two products that are available either come with a calling plan or will not, but both have PSTN dial-in/out audio conferencing. Both of these plans are purchasable through Microsoft or one of the company's partners.
Functionality with Microsoft Teams
Prior to the release of this product, Microsoft 365 Team users had a fairly robust solution for project management and collaborating with colleagues. The solution offered things like video meetings and workplace chat, but there was very little integration for telephony.
This product, with its dialing options, audio conference features, and cross-device functionality, will provide a nice all-in-one solution for those seeking efficiency. It's fully integrated into existing software like PowerPoint, Word, Outlook, and Excel, so with Business Voice, these programs will gain a new level of utility.
Microsoft Continues to Disrupt and Raise the Bar
Simplification is something that enterprise-level managers crave, and Microsoft clearly understands this when they present a game-changer like 365 Business Voice. This brand new option for 365 subscribers provides just the right amount of functionality for those running small and mid-sized businesses.
It's simply a very competitive alternative for those companies that want to break away from legacy phone systems. Business Voice also works to increase the ability of their teams to reach each other, no matter which platform they use to connect with their colleagues.