Artificial Intelligence (AI) technology has been steadily, if not rapidly, changing and advancing over the past decade. The robotic voice of virtual assistants from movies and TV that once sounded futuristic, now sound old and outdated. We have come to expect a more conversational AI that can understand and respond to us the way another human can.
For large businesses that deal with staggering numbers of customer interactions everyday, AI infused communication is the obvious solution to keep costs and wait times down. We have seen many of the leading VoIP and Unified Communications providers invest heavily in AI to use in their platforms, such as Dialpad did with Dialpad Sell and RingCentral did with its acquisition of Dimelo.
Today Vonage has announced another leap forward as far as AI in communications goes with their acquisition of certain assets from Over.ai, namely its technical team and intellectual property.  The purpose of the acquisition is to bolster Vonage's own AI capabilities, such as natural language processing, speech to text, and more. Over.ai's product and engineering team of 23 will join Vonage's R&D technology hub in Tel Aviv, expanding Vonage's Tel Aviv R&D team to more than 100 high-tech professionals.
How will this new union affect Vonage and the rest of the VoIP landscape? We wanted to take a closer look at the players, the technology, and what this means for the future of business communication.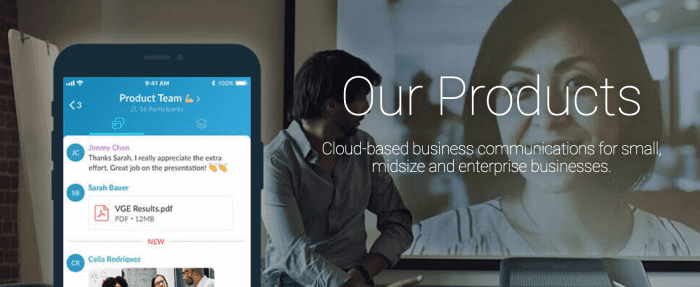 Who is Over.ai?
Over.ai is a Tel Aviv-based Voice and Conversational AI provider for enterprise communications.   Over.ai is also part of i.am+, an AI technology platform co-founded and co-owned by the musician will.i.am (best known as being frontman for the Black Eyed Peas).
Over.ai's platform provides intelligent virtual assistant functionality via APIs. This enables businesses to enhance their IVR as well as have advanced AI reps that are able to handle complex interactions with customers using real-time human-like conversations over phone lines.
One of Over.ai's main goals has been to provide businesses with a balance between automation and human support to deliver the superior service that modern customers demand. Noam Fine, Co-founder & CEO of Over.ai has stated that their "technology was built on the belief that in order for organizations to meet the digital age with intelligence, humans and machines must learn to work together."
The human and AI interaction platform that Over.ai has been refining goes beyond handling customer service calls. Over.ai has made some exciting developments for outbound calls, particularly in contact centers, where real time hybrid interfaces let human reps supervise AI reps, as well as resolve and escalate calls. This will likely bode very well for one of Vonage's flagship offerings, the NewVoiceMedia contact center solution.
Additionally, Over.ai has developed unique and leading speech-to-text technology that is built and trained on top of 8,000 audio samples and specifically equipped for telephony. This, along with Over.ai's advanced Natural Language Understanding (NLU) engine will undoubtedly be a huge asset to Vonage's other flagship offering, the Vonage Business Cloud (VBC).

What Does This Acquisition Mean for Vonage and Unified Communications?
Omar Javaid, President of Vonage's API Platform Group, stated that "With the Over.ai talent and technology on board, we intend to make every conversation smarter." He further remarked that "Leveraging these [AI] capabilities into our solutions will empower Vonage to drive exceptional customer experiences by providing a premiere service for every interaction; reducing wait times to zero; and resolving customer issues quickly and effectively using natural language conversation."
In other words, if things work out, we may be heading into a world where customers actually prefer talking to an AI rep instead of trying desperately to avoid it.  As Over.ai puts it on their website: "What if you could have your best representative answering every call?"
But Over.ai and Vonage have been hinting at something more than just better, faster customer service and call center front lines equipped with AI reps. "As a communications market leader," Javaid states "We believe we are best positioned and set on a mission to lead the revolution from Voice over IP to Voice over AI." meaning that they intend not only to cause market innovation but to ride the wave of a fundamental leap forward.
Over.ai has also stated that it is proud to "join Vonage in its mission to lead the revolution from Voice over IP to Voice over AI."  But what exactly is Voice over AI? Of course interactions would still occur over the Internet, but AI over IP (AIoIP?) just doesn't have a good ring to it.  The idea is that more and more of our communications with businesses will involve interactions with AI reps. Ideally, those AI reps will also be able to understand and help us better than ever before, perhaps anticipating what we need and want before we even articulate it.
Before you start picturing a call center filled with robots that will inevitably turn on the human race, know that the technology still has a long way to go. In fact, the ability of human reps to work with AI reps easily and intuitively through the Over.ai platform is one of its strongest qualities.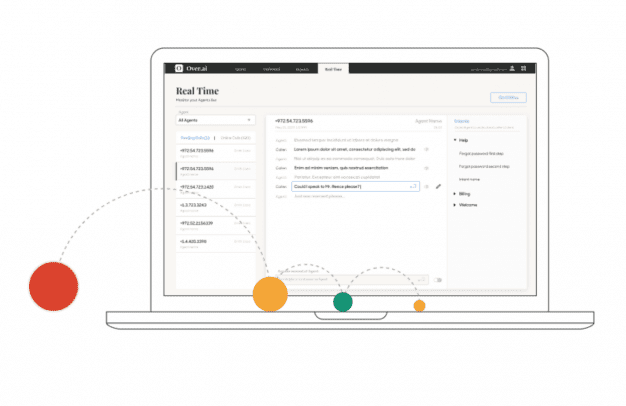 Bottom Line
The progression of AI technology is not heading towards replacement, but rather collaboration with humans. The best and most advanced platforms allow businesses to utilize the strengths of both human and artificial intelligence to provide customers with the best experience possible.
Only time will tell how this acquisition will pan out for users of Vonage, Vonage Business Cloud and for business communication in general, but it is exciting to see one of the strongest business communication leaders partner with a cutting edge AI developer.