One year after the Plantronics Polycom merger, the company is now relaunching as "Poly".  Poly is more than just a new name, it's a total rebranding.  After Plantronics acquired Polycom in March of last year, we have been expecting to see some big developments in its Unified Communications offerings.  Why would we have such big expectations?  Well, for one thing, the plan to acquire Polycom and become an even bigger endpoint provider was quite ambitious.
Joe Burton, CEO and President of Poly (formerly Plantronics), stated that the acquisition of Polycom would "further accelerate Plantronics vision of an enterprise that is able to leverage powerful analytics, video and audio touchpoints to ignite all new communications and collaboration experiences."  After making this statement and shelling out around $2 billion for Polycom, it definitely looked like Plantronics had a big vision for the enterprise UC&C market and were looking to leverage their newfound resources from Polycom.  For example, Polycom's conference phones and video solutions.
Now, just about one year later, we are starting to see Burton's vision come to life with this rebrand, which includes several exciting new products and services as well as a new focus for the company.
A Focus On Innovation
Poly has announced it will focus on innovation in four specific areas:
Workspace solutions that address audible distraction in open spaces, including technologies that make huddle rooms as powerful as traditional board rooms;
Collaboration technology that can be customized to work with the way your team is already communicating;
Mobile first solutions for the modern workforce; and
Advanced cloud services that help both IT professionals and users get the most out of their devices.
Poly will also be unveiling new products and services at Enterprise Connect 2019.  Among the latest products on show are: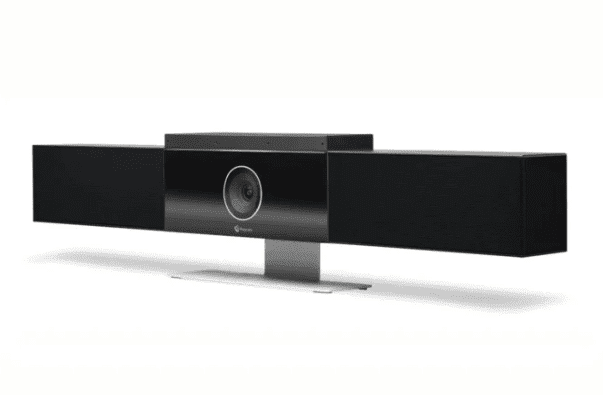 Plantronics Elara 60 Series, the mobile phone station designed for the increasingly mobile-first worker that also provides users with a one-touch Microsoft Teams experience.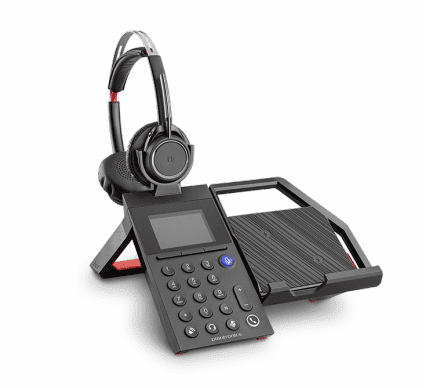 Eagle Eye Cube, a video conference camera with 4K sensors for crystal clear image quality as well as rich sound to upgrade meetings in small to mid-sized rooms. Eagle Eye Cube is designed to work with many existing solutions including Polycom Trio with VisualPro and Group Series.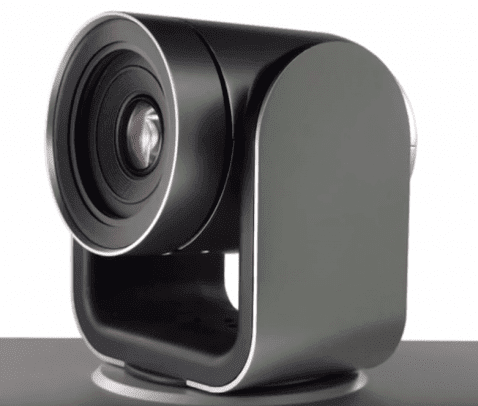 Blackwire 7225, an intuitive UC headset designed for concentration in open offices with a sleek, boomless design. Blackwire 7225's active noise cancellation allows for focus so people can work, listen to music and sound professional on calls from a PC or Mac.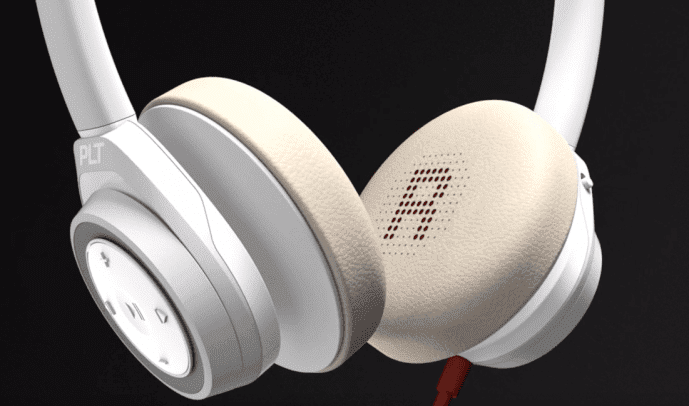 The Plantronics Status Indicator, a wired presence indicator that sits on a desktop and connects with whatever communications platform is in use to let others know the user is available, on a call or away from your desk. It has visual and audio alerts sound for messages and calls.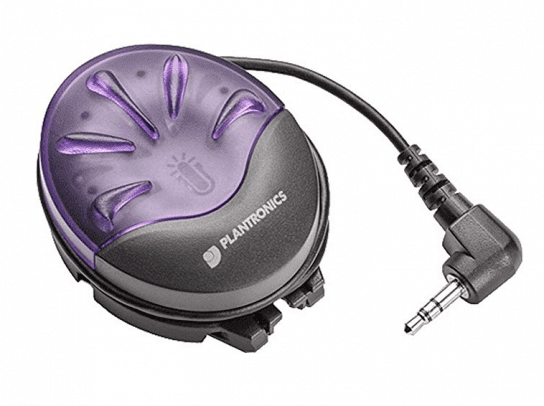 Plantronics headsets and Polycom phones which provide end users with 'better together' functionality, allowing basic and advanced headset features to be easily changed directly from the desk phone touch screen interface, without the need for a connected PC.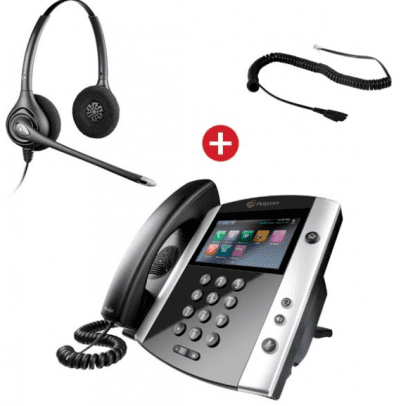 The latest version of Plantronics Manager Pro, v3.13, that gives IT pros the confidence of knowing what devices they have, what's working, and what's not – and what to do about it.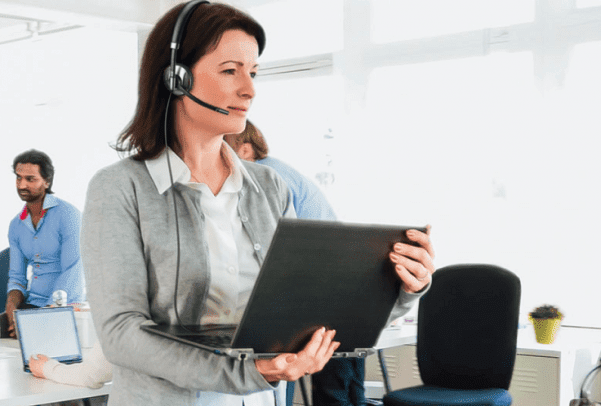 Polycom Device Management Service for Enterprises, which now supports and manages Polycom Studio as well as added API functions for better control and management of large deployments.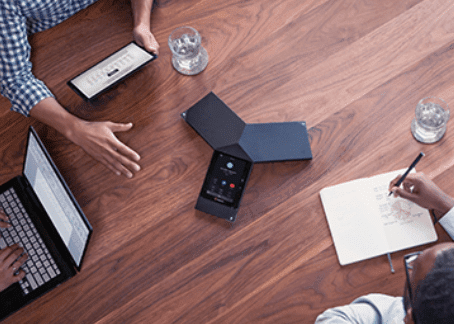 It is certainly a thorough list of products, particularly when it comes to addressing the issues of working remotely and in open office type settings.
Amy Barzdukas, executive vice president and chief marketing officer of Poly boldly states that "No other company has as many communications devices and services [as Poly]…"  The "many" devices and services that Barzdukas refers to are also what has driven the new choice of name for "Poly", which is a Greek prefix meaning "many".
The Bottom Line
It is plain to see that Poly aims to be the solution of choice when it comes to enterprise UC&C.  Coming in to Enterprise Connect this year with 8 new products and a complete rebrand shows the ambitious nature of the new company.  It will be fascinating to see how everything pans out and whether Poly becomes the industry standard.
Poly's new name and logo purposefully hint to the past.  The three lines and angles of the logo can be seen as either a propeller, which is a nod to Plantronics' aviation lineage, or as the design of a classic Polycom phone.  But however reverent Poly is of its roots, it seems that Poly is fully embracing the future.  With a focus on mobility, collaboration and open office solutions, it is clear that Poly has the needs of the modern enterprise in mind.  Not at all resistant to change, Joe Burton happily announced that "Today feels like my first day as CEO of a new company."
The "many" devices and services that Poly offers along with the large amounts of experience and expertise coming from both Plantronics and Polycom give Poly a great advantage in the Unified Communications market. Whether Poly's vision can truly be brought to fruition, however, will ultimately depend on how all these elements are brought together.