Avaya has recently been in the news for filing for Chapter 11 bankruptcy, replacing CEO Kevin Kennedy with Jim Chirico, and losing their leader title on Gartner's 2017 UC Magic Quadrant. They were reportedly $6 billion in debt and no one knew which direction they would be headed in. For more on what happened, check out our article on Avaya's original plan and what happened here.
Current Status:
Avaya went from being considered a leader to a visionary after filing for Chapter 11 bankruptcy, according to Gartner's 2017 UC Magic Quadrant; however, they have found ways to decrease their $6 billion debt by more than $3 billion (Source: CRN.com), and they are not letting the past slow them down. They continue to put out new products like Zang. You can find our in-depth analysis on Zang here.
Just recently, TMC, a global, integrated media company, has awarded Equinox a 2017 Communications Solutions Products of the Year Award. As a visionary, according to Gartner, Avaya is surviving by continuing to push out new products, with Avaya Equinox Meetings Online just announced this week.
Avaya seems to be heading in the right direction, and shouldn't be considered as big of a risk as they once were.
In-house Confidence:
Dan Silverman, president of Telenet, a Toronto-based solution provider and Avaya partner is confident in Avaya's newly appointed CEO Jim Chirico's ability to lead the company. In an interview with CRN.com, Silverman said:
When you look at the fact that they're going to come out as a public company, so now they're going to go head-to-head with Mitel-ShoreTel, with Cisco and all the other players out there, I think is good (CRN.com).
There seems to be a significant boost in confidence inside Avaya to push forward with new products that ultimately label the company as potential visionaries for cloud UC services. Silverman goes on to say, "Those that predicted Avaya's doom and gloom – I don't see that happening" (CRN.com).
Their ability to go head-to-head with some of the top providers shows that they didn't see declaring bankruptcy as a bad thing. They used it to their advantage and are looking to take advantage of an emerging market.
CRN reports that "According to research and consulting firm Frost & Sullivan, cloud video conferencing sales are projected to grow 21 percent annually between 2015 and 2020, while cloud video conferences seats will increase 34 percent, compounded annually" (CRN.com). Avaya seems to be taking all the necessary steps to make themselves a success again.
Key Features:
So let's get into their newest product: Avaya Equinox Meetings Online. It focuses on video conferencing, improving technology ranging from full 1080p resolution to new encryption technology to virtual meeting rooms. They placed a strong focus on Mobile as well.
Avaya says, "Avaya Equinox Meetings Online reduces or eliminates the need for companies to invest in new infrastructure to support video conferencing and collaboration sessions. The service enables full conference control and moderation as well as content sharing, including the ability to receive text chat on room systems.
The new app is especially supportive of the mobile workforce. Equinox Meetings Online addresses the limitations of mobile devices, network variables, congestion issues and security concerns to deliver a quality experience that helps ensure productivity on the go."
With 1080p resolution, the quality of their video conferencing will improve significantly. Avaya's virtual meeting rooms come with unlimited use and can now hold up to fifty people at a time.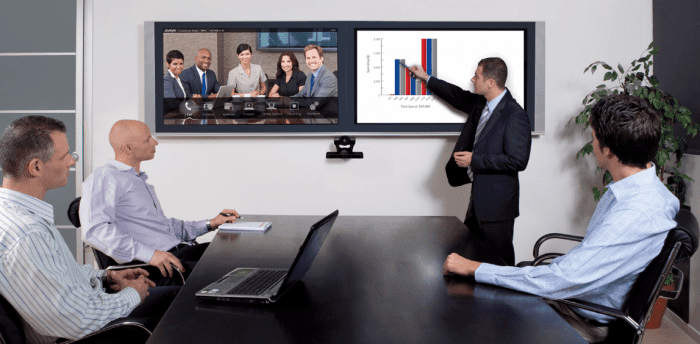 They also added new encryption technology to make their product safer to use. Customers won't have to worry about privacy when using Avaya Equinox Meetings Online. It shows that they still have the Enterprise in mind, and they know what the Enterprise customers are looking for.
And since we know how important API powered integrations are, Avaya Equinox Meetings Online also integrates with other vendor's room systems including Cisco, Polycom and Lifesize, going far beyond the basic connectivity typically provided by competing cloud offers.
If you don't already know why API is the most important acronym for SMB's in 2017, click here for an extensive breakdown of what they are and why they're so important.
The service enables full conference control and moderation as well as content sharing, including the ability to receive text chat on room systems. Integrations are a significant feature in cloud technology, and Avaya is jumping on the bandwagon as well.
Additional Features:
Already, Equinox seems like a strong option in the already crowded online meeting market. But, looking even closer at the solution, we noticed some more strong features, based off Avaya's fact sheet that came with their most recent announcement:
Smart Content Sharing:

Share documents and applications asif all meeting participants were gathered around the same display. Standards-based content sharing means anyone can use any desktop, video room system, or mobile device to participate. Presenters can make their entire screen visible or only specific applications for greater security and privacy.

Easy, Self-Service Cloud Delivery:

Users simply click on a link to install the browser plug-in or free app for their mobile device, and then join their virtual meeting room in the cloud.

Saves Money, Time and Resources:

No longer must you set up a video infrastructure with up-front costs that include equipment, rack space, power, and maintenance—not to mention the extra human resources and technical expertise required. Instead, simply subscribe to our service.

Universal Connectivity —Desktop, Mobile, HD Video Room Systems:

Participants use the devices and systems they already own to collaborate from almost anywhere. Avaya Equinox Meetings Online works with laptops and desktops, whether Windows or Mac, Apple iOS and Android smartphones or tablets, and even video conferencing room systems. Everyone sees all meeting participants simultaneously with continuous presence.

Mobile Workforce Flexibility:

Optimizations for the mobile environment, including efficient network use, tolerance for variable network conditions and congestion, along with usability designed around the practical limitations of mobile devices, help ensure quality and productivity on the go. Users can join, participate and manage any meeting from their mobile device almost anywhere.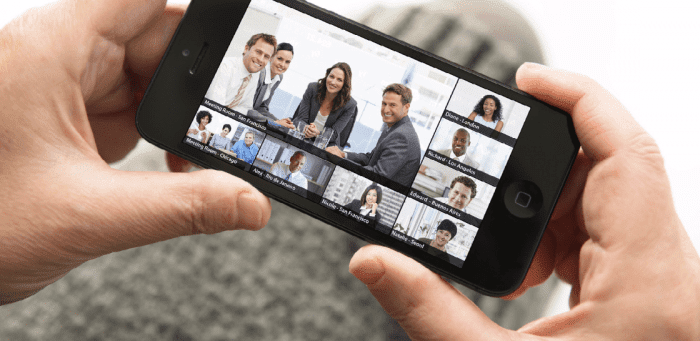 The Takeaway:
Our takeaway is that Avaya is on the right track, as if their product does have potential to make them a leader again. Avaya's solution should reduce or eliminate the need for customers to invest in new technology to support video conferencing and collaboration sessions.
Avaya is taking advantage of an emerging market, which puts them in a position to be a potential leader again. Businesses interested in video conferencing should not outright dismiss Avaya based on their previous financial troubles.