So there was a pretty big wave of concern that grew last week after Twilio reported their first quarter earnings. And quite frankly, we're not totally sure why everyone is panicking? Sure we know that Uber, one of Twilio's major clients, said they will be reducing their dependency on the cloud communications provider – but this doesn't mean their product or platform is any worse off than before.
As one of our favorite Cloud Communication vendors, we wanted to take a close look at the State of Twilio to see how everything stands after what was seen as a disappointing Earnings Report. We wanted to take a look at both the earning reports, but also the important information overshadowed by some scary numbers, and that big U name.
What Happened Last Week?
I'll only touch on it briefly, as I'm sure many already have heard and read about Twilio's share drop, but its always good to start at the very beginning. Last week, on May 2nd, Twilio went ahead and announced their First Quarter 2017 Earning Results. For their revenue, Twilio reported an actual increase year-over-year in the first quarter:
Q1 Total Revenue of $87.4 million, up 47% year-over-year

Q1 Base Revenue of $80.6 million, up 62% year-over-year

Q1 Dollar-Based Net Expansion Rate of 141%
And overall, Twilio's CEO, Jeff Lawson, explained that everything was running fairly smoothly in terms of their major focus.
"We made continued progress across a number of our key initiatives in the first quarter, delivering further product innovation and adding new customers of all types at a rapid pace around the globe."
But following that, Jeff had also explained some uncertain news that left many panicking. As we all know, Uber was one of Twilio's largest clients – they were always a shining example to look towards to highlight how Twilio can be used in real solutions, but also how strong the Twilio platform is — powering the entire Uber network of driver and rider communications.
A Major Client Leaving?
But Uber is now distancing themselves from the provider, most likely looking to bring their communications infrastructure in-house. As Techcrunch reported, this is a pretty large hit as Uber accounted for 12% if Twilio's revenue in this quarter. But, while many shareholders felt this a reason to panic, we're not sure why.
After all, Twilio is the same exact company and offers the same exact platform as it did just a year ago. In fact, Twilio and Wall Street even know Twilio's reliance on both Uber and Whattsap were an issue, and Twilio has been busy growing its client base. At the beginning of the call, Jeff said that Twilio had added 4,000 new active customers in just the first quarter of 2017 alone. He also addressed the growth despite Uber's eventual departure:
"While we are seeing some changes in the relationship with our largest customer, our momentum across the business continues to be strong, with a 42% year over year growth in Active Customer Accounts and a 62% year over year growth in Base Revenue during the quarter."
He further explained how Uber's separating from Twilio's network is a unique outlier, and that it would take a lot of money and time to justify such a move as Uber's.
Uber is Focusing on Uber
Honestly, it doesn't come as much of a surprise that Uber is shifting away from Twilio — with their size already massive, and plans to keep going,  the solution needs to search for more sustainable ways to operate.
We saw them trying to distance from APIs and third party networks when Uber attempted to snatch up Nokia's former GPS division. Unfortunately they were outbid and ended up forming a partnership with TomTom to help their driver side of the equation. They also jumped back and forth with the Google Maps API when pricing got confusing, and then clear again.
Oh, and Uber has been seen acquiring other mapping companies over time. This seems to illustrates a desire for Uber to either go where the best value is, which can mean distance from other providers and bring solutions in-house. It all comes down to the build vs. buy conundrum — for most Twilio customers building your own solution or platform is just too expensive and time consuming.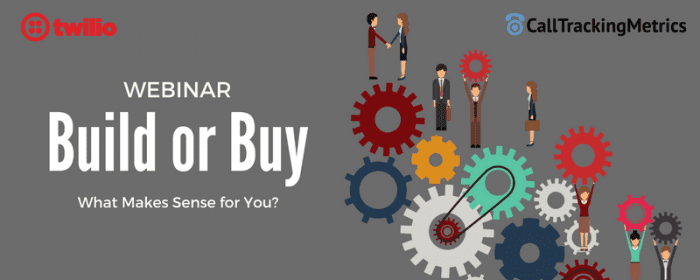 Twilio's entire business model is based off the idea of handling the heavy lifting for subscribers. Twilio does the confusing communication and network side for you so you can focus on your app and just your app. But Uber is so big that now it makes more sense to bring everything in locally and handle themselves — they have grown out of Uber's target demographic of smaller teams and smaller projects. And that doesn't mean Twilio's service or platform has degraded, in fact quite the opposite is true from just this earnings call alone.
Twilio Is Still a Strong Option

Its really no secret that Twilio offers a compelling platform when it comes to the generic umbrella term of Cloud Communications. In fact, Twilio is currently sitting at 40,690 active accounts subscribed and utilizing all utilizing the Twilio platform, network and infrastructure. Sure Uber might seem like a big drop in the bucket at the time, but its not like the existing customer base is going to shrivel up and disappear.
To put that current 40,690 a little more in perspective — a year prior in March of 2016, Twilio only had 28,648 customers. So yeah, Uber might be slowing down with the provider, but clearly Twilio isn't falling to pieces. Now the important part here is if Twilio can regain its lost Uber revenue by adding enough, or growing existing, subscribers, and that's the challenge they face. But with everything they have to offer, I don't see why they shouldn't remain as the top choice for this market.
When I compared Twilio to Nexmo, their nearest competitor, it was clear to me why Twilio had the leading market share. Between the solutions Twilio offers, and the entire user experience as well as pricing structure behind it, Twilio really does offer the strongest Cloud Communications API solutions in the market.
And none of this changed – the Twilio platform is still what it was a year ago, the offerings still exist, as we saw a year ago the pricing is still competitive compared to alternatives, and their reach is still the largest.
Twilio's Strategy Continues
Despite losing Uber, Twilio has the opportunity to continue to innovate and grow its platform. The simple concept that Jeff Lawson, and original founder and operator of the company, is still in charge should be a sigh of relief for many. When things go bad, leaders can tend to jump ship. This just makes it harder to work your way back up to where you once were — new leadership can mean to insights and directions to business, which may not always be a good thing.
So, for Twilio to still have the lead and direction it had years ago is a good sign.
Hell, in their earnings call Twilio included some important business developments:
Twilio brought in a new Chief Operating Officer, George Hu. This on its own isn't too important, except for the fact that Hu had spent 13 years at Salesforce in a variety of leadership roles including four years as the Chief Operating Officer. Impressive.
Twilio also extended their long-standing relationship with Amazon Web Services to help bolster the Amazon Connect platform. Amazon is certainly a good friend to have, especially with their recent pushes into the contact center and even the UC space with Chime.
Or, even more important, Twilio highlighted some key developments in their platform and offerings:

Twilio had announced the general availability of a new Programmable Chat solution, which allows customers to add real-time and IP-based chat into websites, and mobile or desktop apps. Their already leading platform is just growing and added new features and entirely new use-cases, which will attract new customers.
The provider also launched a new beta program for their Notify solution, a multi-channel API which will help customers manage notifications through SMS, push or other apps like Facebook Messenger. We all know how important APIs are for expanding revenue in 2017.
In an unexpected turn, Twilio added Programmable Fax to their solution offerings. E-fax isn't incredibly new, but its still incredibly useful and simply helps bolster the Twilio platform beyond its competitors.
And another big move, Twilio also released a Programmable Video's Peer-to-Peer Rooms API. This will make it possible to completely embed one-on-one, and even multi-party, video calling into mobile apps and SaaS products.
Twilio's Product Offering Is Growing
So, its safe to say that Twilio isn't slowing down at all when it comes to building out their platform. It would be one thing if we saw them removing features, or held back by stagnant offerings in a moving market. But, that isn't really the case — we are watching them add to the platform and ship out new APIs.
Just in March, Twilio went ahead and announced a new SIP Trunking Voice Service. SIP from Twilio provides the company an easy way to target Enterprise customers. This also signifies a push by Twilio into IP-based communications, which can easily range from VoIP and Hosted PBX to even Video communications.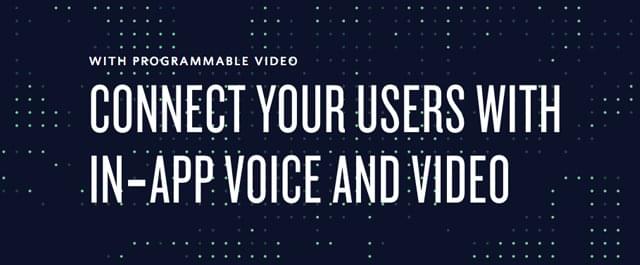 As we just saw Twilio announce a new P2P Video API, I don't think the idea is too far off. Oh, and they partnered with Amazon to help boost Chime. It seems like a lot of pieces of the puzzle of some really nice slots to fit into.
New Services, New Revenue Streams
I highlighted this briefly before but want to discuss it again. With the introduction of at least two new APIs, one for the Notify solution and one for Rooms P2P Video Chatting, not only is Twilio growing their product offerings to end users, their also increasing the potential for revenue.
As I said above, APIs are quickly becoming an incredibly crucial part of not only any UC system, but the provider's themselves searching for new revenue streams. Twilio is both growing their service, which will attract more customers, and is also growing the potential for revenue.
I also highlighted in my API post that Salesforce brings in a staggering 50% of its revenue through APIs alone – so this isn't necessarily an unheard of practice and strategy Twilio can utilize. They already the product, platform and offering.