It shouldn't come as a surprise that customer service is undergoing a massive change right now. We've seen the transition from a call center to a contact center, opening up new channels of support. Customers are weighing their experience and the support they receive higher than ever when comparing companies – many will drop a company simply because of poor customer service.
We've even taken a look at text support up close, and how these new methods are being used to improve the customer experience. Well, in order to combat the frustrating experience too many clients and prospects still experience, Helpshift has come up with a new solution to add to your existing customer service stack.
In-App Customer Service

To break it down as simple as possible, Helpshift offers a completely new take on customer service, moving even further away from the old call center solution, by allowing users to access all the information and assistance they would need, embedded directly in the app they are already using. Moving beyond just Facebook Messenger or Whatsapp support, or even standard SMS and text based support, Helpshift brings customer service right to mobile users.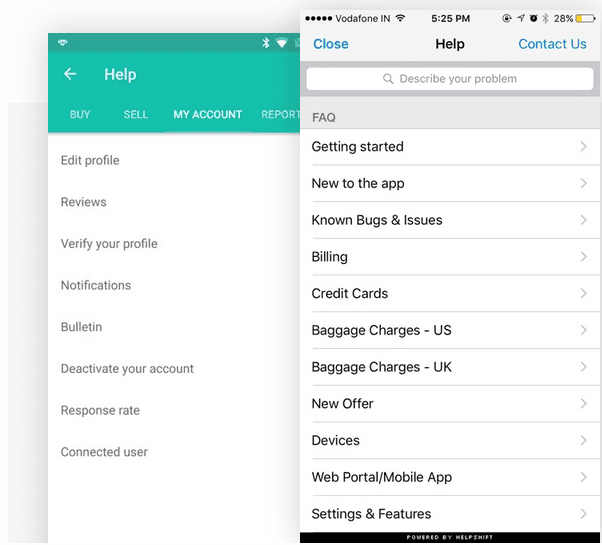 With the Helpshift platform enabled in their apps, companies can proactively engage with their users directly through their mobile app. With their in-app customer support, a business can utilize Helpshift to:
Provider users with a full-fledged knowledge base of frequently asked questions, tutorials, video guides and other information right in the app to be accessed at any time.
Offer personalized support with in-app messaging so users never have to open up an email, new chat window, or make a phone call. It all happens right in the app.
Proactively engage with customers through push or in-app notifications to all users that have downloaded the app.
Identify and even target customers and clients with what is called "smart segmentation," based on statistics such as engagement and spending habits.
Re-engage customers with timely offers and updates to help reduce churn and turn-around.
Manage customer information with the built in CRM, simple and efficient agent workflows, and a Collaborative Agent Dashboard.
Helpshift offers a pretty dramatic shift from phone support, or even email support. However, the idea is not incredibly new – we have had web based chat support directly on business websites for some time now, as well as FAQ and product information. What Helpshift is doing is they recognized the existing customer service options that may be most beneficial, and has adopted them to the mobile platform.
This reminds me a lot of what Vonage CEO Alan Masarek had explained about the industry's move forward – we will see companies bridging what were previously islands, and improving the customer experience in any way possible. Helpshift enables one of the simpler, and relatively seamless customer service experiences on a mobile phone – instead of swapping apps or juggling a phone call and emails at the same time it all happens in one place, with context.
What Does This Mean For The Industry?

Perhaps the biggest benefit is the ability to engage in a conversation with a client or customer directly from the app. This is huge for customer experience, as users won't have to flip through more than one app, or place a phone call just to have to look back at their phone 10 times to confirm their order. Helpshift just takes text-based customer service to the next level, and helps make the already convenient customer support platform – texting – even easier to use.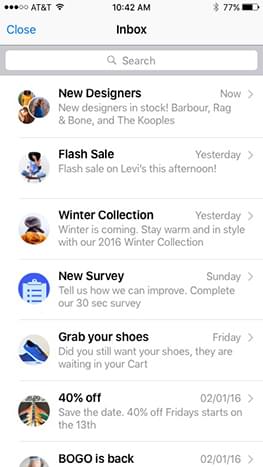 But that is not to rule out the other functions of Helpshift. Users of your business' app can access native, in-app FAQs, tutorials, or video guides to access the information they need, without even waiting for an agent to reply. Helpshift enables "on device search" so users don't have to flip through massive question and answer lists, and everything is even available offline. All of the information is cached on each device in over 30 languages.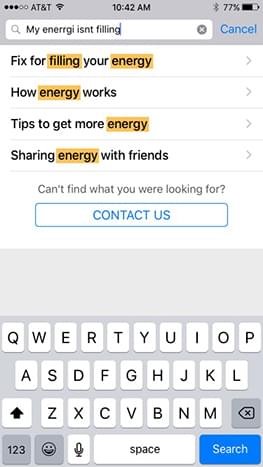 However, unless absolutely crucial, one function to probably shy away from would be in-app and push notifications – most clients might have push notifications turned off, and an overwhelming influx of notifications can have any user quickly remove the app from their phone. However, this type of engagement does have its use and would be best suited for updates regarding orders, shipments, or support chat notifications.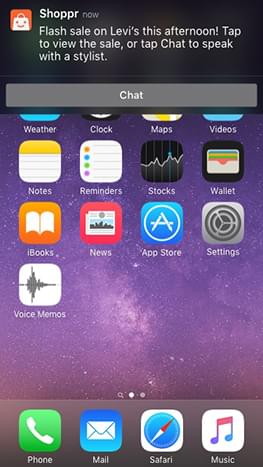 Of course, while all of this is beneficial to your clients and prospects, the results will also prove beneficial to the agents on the other end, as well. The app should help teams to better manage their support requests and conversations, as well as reduce churn and improve the business' end results.
Big Names and Big Money

Just earlier this year, Helpshift raised $25 million in funding from some of the biggest Tech names. Cisco, Microsoft, Intel Capital, and even Salesforce have supported Helpshift in an effort to boost the startup's future developments. In fact, Cisco just jumped on board as recently as November, 2016.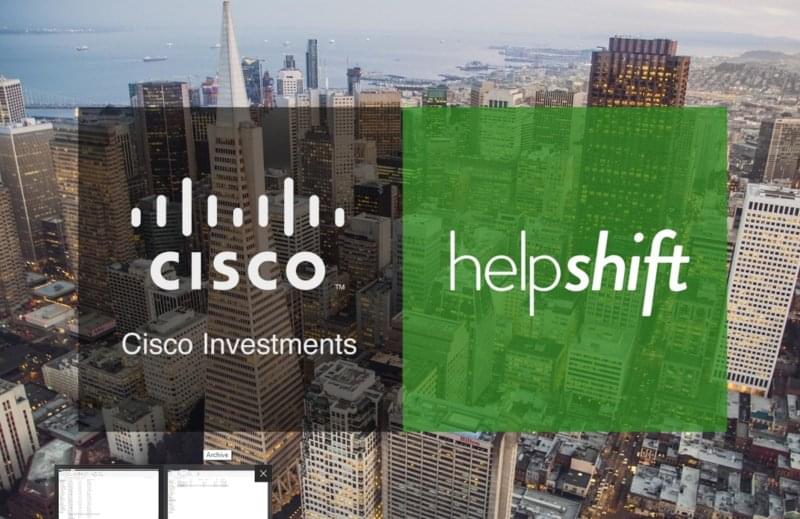 Specifically, these tech giants are interested in Helpshift's developments in analytics services, specifically based on anonymized, recurring themes in their chats, as well as a push into voice services and a version of their platform for desktop apps.
Cisco had specifically stated they were interested in integrating Helpshift's technologies into their existing contact center and customer support solutions – they clearly see the shifting trends in contact centers and customer service developing. It makes sense why such a big giant that is Cisco would be willing to support the little guys, and snatch up any tech they can.
What's really interesting is the fact that Salesforce has joined in and offered support to raise funds for the startup. As arguably the largest name in the contact center industry, it's interesting to take note of what trends and developments Salesforce is looking at, and this funding of Helpshift shows just where the company, and possibly even industry, is headed.
The Bottom Line
Helpshift represents another inevitable change in the contact center industry. As companies, have grown form phone support call centers to full fledged contact centers with email, webchat and social media support, we might soon see centers grow to adopt text based and in-app customer service. While the app trends may die down, many companies still require their app and always will for purchases and service access, and as they are looking for new ways to offer support, Helpshift's solution is a bit of a no-brainer.
With so many massive names investing in the startup, it can be safe to say there is a lot of value placed in this new channel of customer support, and the big guys are taking note. It will be curious to see how the solution will develop and evolve as time goes on, what influence Helpshift may have on the giants like Cisco, Microsoft and Salesforce – or rather, what influence those giants will have on the Helpshift platform.
Image credit to Helpshift