If you're looking to integrate SMS messaging and even voice calls to your apps or website, Twilio is the go-to provider. Or, at least they used to be. As one of the more recognizable names that offers a Platform as a Service for Cloud-based APIs, you have to pay to play with Twilio.
Once the ruler of the market, they are now joined by several alternatives. From the wholesale carrier, Bandwidth.com, who decided to cut out the network middle man and offer their own Cloud APIs, to other players working with Tier-1 carriers, it can be difficult to distinguish which Twilio alternative will work best as a VoIP and messaging solution.
What Is Twilio?
Twilio provides an environment for developers and companies to create, host and deploy communication applications. Users can build their custom applications or easily and quickly integrate communication functions in their existing websites or apps.
For those that don't know, an API, in super basic terminology, is essentially an interface – a set of instructions – that tells one software how to interact with another piece of software.
With communications APIs, users can easily embed text messaging and even phone call capabilities into their existing websites and mobile apps, or even build a custom communications platform from the ground up. Their SMS APIs are compatible with messaging iPhones, Android devices, and mobile devices of all types.
Why Choose Twilio?
Before we take a look at Twilio alternatives, it's a good idea to understand what Twilio is doing right. Besides a strong understanding of developers and customer needs, Twilio utilizes over 1,000 mobile carriers in over 150 countries to handle the backbone of their voice services and SMS services. The provider boasts high levels of dependability on their website – "Twilio leaves nothing to chance, rigorously evaluating carriers to rule out SIM farms and carrier filtering. A unique feedback API is then used to actively monitor quality and adjust routes." With their massive network, Twilio can take advantage of priority routing and choose from the best carrier to handle your data.
Their tools can send bulk SMS messages and set up a communication system for texting with customers. While other service providers offer similar products, they're among the best in the industry
Twilio's pricing for incoming and outgoing calls are charged on a per-minute basis, and predefined SMS packages make it easy to choose a plan best for you. While 24/7 support is available to all users, varying levels of support plans prioritize higher payers.
Who are the Twilio Competitors?
Previously, Twilio was the go-to for cloud communication APIs. That's not to say they have declined, but as their popularity grew so did the market. Beyond Twilio, there are now competitors that decided to cut out the middle man, as some wholesale carriers that previously provided the calling network realized they too can offer cloud communication APIs.
Others followed Twilio's example and partnered with existing Tier-1 network providers to stay in the race. As most of the service is relatively the same, the big points to note when comparing these providers would be pricing, network availability and reliability, global presence and customer service.
You've probably used Bandwidth enabled services before without realizing it. As the network provider behind some of the most prominent communication technologies on the market like Google and Skype services, and one of the original carries for Twilio, Bandwidth decided to take them on at their own game. By removing the middle man of a network carrier, Bandwidth can cut down costs while providing the same services and APIs that Twilio does.
A drastic price cut as well, when compared to Twilio's $1 a month per dedicated number, Bandwidth only charges $0.35. As a network carrier, Bandwidth doesn't have to worry about partnering with other providers or carriers while still maintain a robust network throughout the US and Canada. While other carriers have followed suit, Bandwidth was the first telecommunications provider to their cloud API service, specifically for voice and messaging functionality.
Customer service is available through online tickets or phone support, with a specific 24/7 emergency service outage phone number, although email is their preferred method as any incoming email will instantly generate a support ticket. It is important to note Bandwidth does not sell or host shortcode numbers, while most other competitors are currently equipped to do so.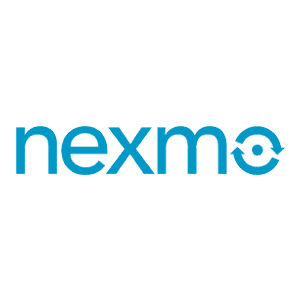 With one of the largest global presence for communication APIs, Nexmo offers SMS numbers in over 35 countries, and voice numbers in over 90 countries. While not their carrier like Bandwidth, Nexmo operates on a direct carrier network so they can offer numbers and services in a growing number of markets. Adaptive routing, like Twilio, ensures messages will be delivered through the best possible route with the least traffic. Something unique to Nexmo, with flexible pricing, users can be charged on a "per second" basis as opposed to "per minute" – so you're not throwing away money for extra time you don't even use.
Customer service is available 24/7 for all users via email, with a guaranteed response time of two hours during the week, and four hours on the weekends for urgent issues. More minor problems will be handled within six hours. Users can upgrade to premium support for $5,000 a month and gain access to phone or chat support, and response times as short as 30 minutes when things get really bad, or one hour for minor issues. Unlike Twilio, but similarly to other competitors, Nexmo doesn't charge users for any incoming SMS messages. Something no one else does, Nexmo even supplies a shared short code number for free.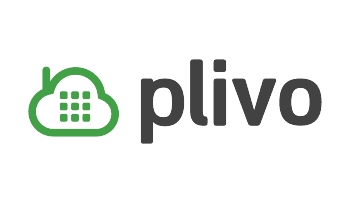 Trailing a bit behind Nexmo and Twilio's vast global reach, Plivo still supports a large range of locations with over 50 countries for voice numbers and 19 countries for text messages. A minimum of two local carriers per country offers a different solution to any network issues, with a 99.95% uptime service level agreement. Plivo offers an intelligent call routing system to ensure your connections are made on the least populated route. Free call recording and storage are some bonus features that help Plivo stick out among the competition.
Every customer with Plivo has access to 24/7 support, but contacting methods are limited to an online ticket system, through a Contact Support form. During the week for regular business hours (6 a.m. PST to 6 p.m. PST) Plivo claims all support requests will be managed based on their different priority levels. Priority 1, business-critical, is limited to complete loss of service, outage or failure of business-critical feature and has a guaranteed response time of two hours. Lesser priorities, like degraded quality and a simple inquiry, will be handled within 6 or 24 hours respectively. It is interesting to note priority isn't based on the level of pay, but rather level of issue.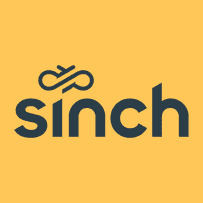 Sinch's website proudly displays a counter of one million users of their communication-enabled apps, a 99.95% uptime guarantee and availability in all 196 countries around the world. Of course, Sinch provides data-optimized routing, a standard feature among our list of providers, but does not provide much information regarding network carriers beyond a description of "HD quality using tier-1 carriers." They provide SMS shortcodes with free incoming messages, and a unique instant messenger offering, for free for up to 25,000 users per month.
Unfortunately, Sinch seems to lack in customer service compared to the other players. Users can only contact support through email, and there does not seem to be phone support or even response time guarantees or priority routing for support tickets. However, Sinch does have its community help page for developers to discuss issues with any APIs or SDK communication platforms.
Comparing Cloud-based API Service Providers
SMS Pricing:
| | | | | | |
| --- | --- | --- | --- | --- | --- |
| | | | | | |
| Dedicated Number | $1 per month | $0.35 per month | $0.75 per month | $0.80 per month | $0.80 per month |
| Incoming SMS | $0.0075 per message | FREE | FREE | FREE | FREE |
| Outgoing SMS | $0.0075 per message | $0.005 per message | $0.0064 per message | $0.0035 per message | $0.005 per message |
| Shortcode | $3,000 for 3 months | N/A | $1,000 for 1 month | $3,000 for 3 months | $1,000 for 1 month |
| Shortcode Message Incoming |  $0.005 | N/A | $0.005 per message | FREE | FREE |
| Shortcode Message Outgoing |  $0.01 | N/A | $0.0065 per message | $0.004 | $0.004 |
| Toll-Free #s | $2 per month | $0.75 per month | $0.75-$1.95 per month | NA | NA |
| | More Info | More Info | More Info | More Info | More Info |
Voice Pricing:
| | | | | | |
| --- | --- | --- | --- | --- | --- |
| | | | | | |
| Outgoing Calls | $0.015 per minute | $0.100 per minute | $0.0106 per minute | $0.120 per minute | $0.01 per minute |
| Incoming Calls | $0.0075 per minute | $0.0055 per minute | Varies on service plan | $0.0085 per minute | $0.004 per minute |
| Outgoing Toll-Free Calls | $0.015 per minute |  Not listed | From $0.0041 to $0.0167 per minute | $0.030 | NA |
| Incoming Toll-Free Calls | $0.0275 per minute | $0.0195 per minute | Varies on service plan | $0.210 per minute | NA |
Bandwidth Vs Twilio?
Bandwith is their network carrier, in fact, one of the carriers that host Twilio services. Cutting out the middle man ensures lower costs and quicker service if things go wrong.
Support teams are available through phone or an online portal, and varying levels of service let you pay for only the support you need, or the extra care if that's what your service requires.
Free incoming SMS messages and the lowest cost of all competitors make Bandwidth a great choice for those concerned about pricey providers.
Nexmo Vs Twilio?
Recently acquired by Vonage, Nexmo has a broad range of supported countries, coming in second for global presence behind Twilio.
Nexmo has a heavy focus on international SMS and voice APIs, beneficial to any business that operates overseas.
Free shared Short Code is a boost over Bandwidth's lack of shortcode services and Twilio's charge for shortcodes.
Plivo Vs Twilio?
Unlike the other competitors, Plivo offers call recording and call storage for free to users.
Plivo works with over 1600 Tier-1 carriers in 200 countries and real-time delivery reports, Plivo ensures they have all the bases covered and your messages make it to the other end.
Free incoming SMS for both short and long codes.
Free 24/7 support that prioritizes tickets on panic level, instead of payment options.
Sinch Vs Twilio?
Free instant messaging service that supports up to 25,000 users a month.
The first 25,000 minutes of app-to-app calls are free with Sinch.
Sinch's REST API allows users to integrate calling into their backend to maintain control of user verification and status updates.