As the need grows for enterprises store their massive amounts of data, the demand also grows for the physical and virtual data centers that can house all this data. The growth seen in the data center and business VoIP industry is one that prospective job-seekers should pay close attention to; challenging, fresh opportunities abound if you know where to look.
We've taken a look at Glassdoor to check out just what employees and insiders are saying about the data center providers they represent. Don't worry about the heavy lifting; we've done that for you. We have sifted through the list, providing you with a closer look at the 10 companies we feel can give employees the best overall professional experience. We have specifically looked at companies with employee satisfaction ratings of 3.0 or higher (with a minimum of 5 reviews), and CEOs who have won at least a 70% approval from their staff. Each of these companies is worth the closer look and, hopefully, you'll find one here that utilizes you the best.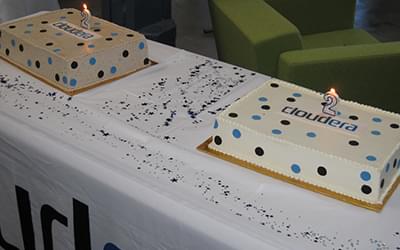 Cloudera
The sharpest minds in the land.
Rank: #1
Rating: 4.1
CEO Approval Rating: 100%
# Of Employees: 500+
Headquarters: Palo Alto, CA
What makes it so great?
Flanked by what employees almost unanimously consider a smart and capable leadership core, Cloudera has making waves recently as a market leader in the Big Data arena. Employees gush about the perks — including free lunch — inside the office and the beautiful views outside of it. While there is a sense that the company doesn't necessary groom employees for vertical advancement, the environment is such that the pride in one's work clearly manifests itself in the product. And the product is something they're all very proud of here. Check out Cloudera's
current job openings here
.
In an employee's own words (from
Glassdoor
):
"The people there are top-notch. They value their role in the company and everyone is so proud of the accomplishments that Cloudera makes. It truly is a team and they genuinely care for one another. Smart people doing amazing things."
____________________________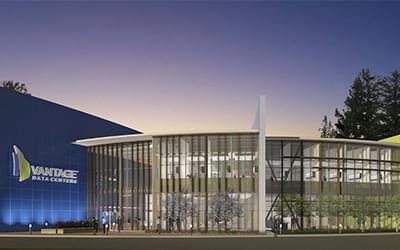 Vantage Data Centers
Transparency in the workplace.
Rank: #2
Rating: 3.9
CEO Approval Rating: 100%
# Of Employees: ~100
Headquarters: Santa Clara, CA
What makes it so great?
Constant change and constant development are two things that make Vantage Data Centers work effectively. Employees believe that the company's emphasis on listening to everybody's voices won't be compromised — even as it plans to double its work force in the coming year. Competitive pay and the transparency between the staff and leadership are among the most praised facets of working at Vantage Data Centers. Oh, and the CEO allows for table tennis matches in the office, so there's really never a dull moment here. Check out Vantage Data Centers' current job openings here.
In an employee's own words (from Glassdoor):
"A management team that listens not only to the customers but all of the employees. The transparency we carry with our customer makes us feel like we are one big team working together, one of the best team environments I've ever been apart of. A highly trained site operations team with good focus on cross training, anyone at anytime can respond to any piece of equipment without question or hesitation. Competitive pay and benefits."
____________________________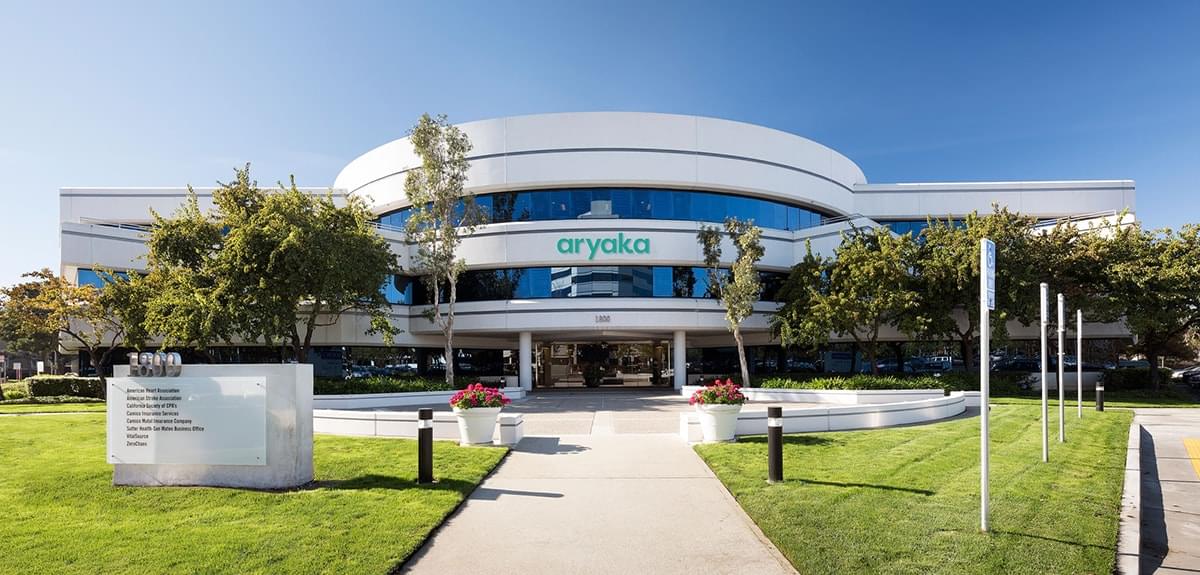 Aryaka
Where you grow as an individual.
Rank: #3
Rating: 3.8
CEO Approval Rating: 79%
# Of Employees: 180
Headquarters: Milpitas, CA
What makes it so great?
Launched in 2008 by a team of executives who had prior success with their own startups, Aryaka has grown to be a steady force in its own right in the data center industry. With 33% job growth over the past year, the data backs up employee opinions about the company; there is definitely room for growth and opportunity here. While upper management might need to do a cleaner job of delegating roles and hiring experienced leaders, the overall consensus seems to be that Aryaka is a place where you can learn what you need to know to advance professionally. Check out Aryaka's current job openings here.
In an employee's own words (from Glassdoor):
"One of the things I've most enjoyed during my tenure at Aryaka has been the growth opportunities and helpfulness of everyone around you. I found the work culture to be very supportive and helpful, allowing me to focus more on producing great results and not on playing office politics."
____________________________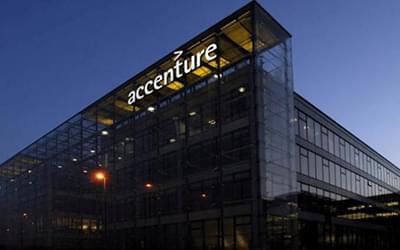 Accenture
For a global impact.
Rank: #4
Rating: 3.6
CEO Approval Rating: 93%
# Of Employees: 5000+
Headquarters: Dublin, Ireland
What makes it so great?
Accenture was founded in 1989 and has constantly adapted to changes in the industry — all while expanding its locations across the globe. Working here is all about collaboration. Within the four walls of the office space, and globally at all the offices Accenture currently sports. The major qualm that employees seem to be taken aback by is the amount of travel required for some positions. But the opportunities to be utilized globally often trump the travel and jet lag concerns. Check out Accenture's current job openings here.
In an employee's own words (from Glassdoor):
"High performance company, many expertises coming from all over the world. It is nice to work here, because we can work internationally with other accenture branches."
____________________________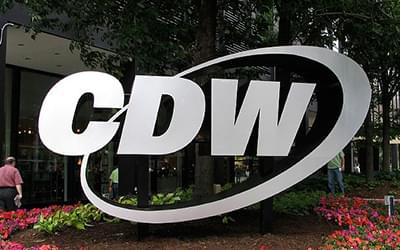 CDW
The work pays off.
Rank: #5
Rating: 3.5
CEO Approval Rating: 91%
# Of Employees: 5000+
Headquarters: Vernon Hills, IL
What makes it so great?
Employees at CDW don't mince their words. The workload can be a grind and the research that's involved in proper execution can be intense. But the payoff for all of that? There's constant recognition for your hard work, vendor rewards, free food, random giveaways. And that's just a few of the reasons that employees give for loving the CDW environment. The company is a stalwart in the industry and the employees are among its biggest fans. Check out CDW's current job openings here.
In an employee's own words (from Glassdoor):
"Large company that has the perks of a close-knit smaller company as well; great benefits and knowledgeable management; great learning environment and development opportunities."
____________________________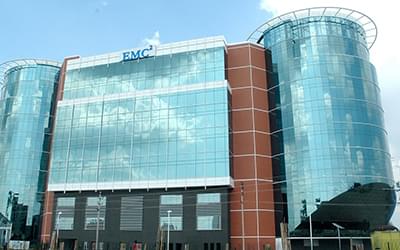 EMC​
No room for complacency.
Rank: #6
Rating: 3.5
CEO Approval Rating: 89%
# Of Employees: 5000+
Headquarters: Hopkinton, MA
What makes it so great?
Founded in 1979, EMC has been around for a while; their focus on virtual data center services has them on this list. Employees agree that the goals here are lofty at times, but as long as they're met, the rewards are virtually incomparable in the industry. This includes paid certification courses, generous health care packages, and cash rewards. A gripe that employees have is that management philosophies aren't necessarily uniform when going from location to location and office to office. But the bright side to be found is that multiple locations do exist and employees never have to settle for complacency; there's always an opportunity somewhere here. Check out EMC's current job openings here.
In an employee's own words (from Glassdoor):
"Career growth possibilities as many different business units, geographies, etc. There are interesting acquisitions and the possibility of growth in these areas."
____________________________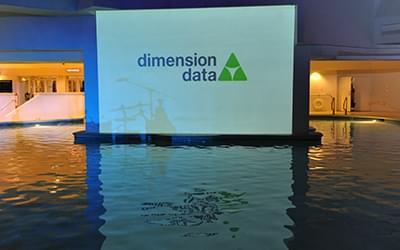 Dimension Data
For the proactive learners.
Rank: #7
Rating: 3.5
CEO Approval Rating: 88%
# Of Employees: 5000+
Headquarters: Johannesburg, South Africa
What makes it so great?
For people wanting to balance work and life, Dimension Data seems to provide the right fit. Some employees are able to balance the expectations of school with the expectations of work, and ample mentorship and leadership programs are offered just in case a career advancement is in their plans. While the company's mentors and leaders may not always be accessible, the opportunities are there for the employees that aren't afraid to be proactive. Check out Dimension Data's current job openings here.
In an employee's own words (from Glassdoor):
"Fun team of people to work with, no shortage of after hour activities, and a part of a fast-growing business, which creates a number of opportunities for those who are interested in advancing their careers."
____________________________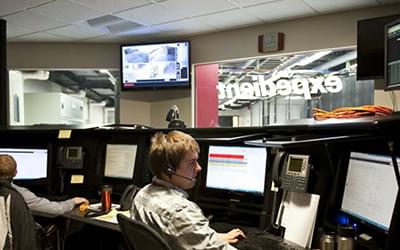 Expedient Data Centers
Stand out in a sea of faces.
Rank: #8
Rating: 3.4
CEO Approval Rating: 75%
# Of Employees: 150-499
Headquarters: Pittsburgh, PA
What makes it so great?
Started in Pittsburgh in 2001, Expedient is not a new face in the industry. They aren't making a secret of their short-term goals at all; they want to expand rapidly, with plans to add 4 new markets by the end of 2014. Employees rave about the opportunities they have as expansion becomes more and more a reality. Getting to mess around with the industry's top new technology is a pleasant little perk, as well. With the sudden influx of new employees comes the chance of getting lost in the shuffle, but if you show initiative on your projects, there's nowhere to go here but up. Check out Expedient Data Centers' current job openings here.
In an employee's own words (from Glassdoor):
"There is a wide range of tech you can get your hands on. You can work on anything from backups to VMs to really anything inbetween. The tier 1 job can play out like a system admin at other companys. So you really can get your hands dirty if you show a lot of initiative."
____________________________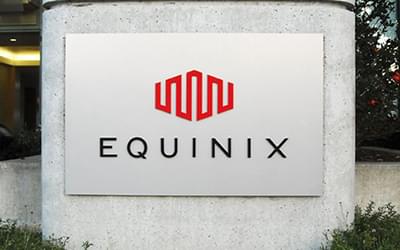 Equinix
Work in a community.
Rank: #9
Rating: 3.3
CEO Approval Rating: 90%
# Of Employees: 1000+
Headquarters: Foster City, CA
What makes it so great?
Working at Equinix is functioning inside a community. That's one of the first things employees love about working here. There is a tremendous sense of community that's been built over the years and it's reinforced by the perks and benefits that employees get to enjoy — compensation packages and getting your hands dirty with innovative new technology being chief among these perks. Currently, as the company grows and adds more roles, management decisions are changing hands too often. Despite this frustration, most employees have an optimistic outlook on the company's future. Check out Equinix's current job openings here.
In an employee's own words (from Glassdoor):
"Many challenges to help you grow. You will be rewarded if you perform well. Fun and exciting technology. Nerve center of the internet."
____________________________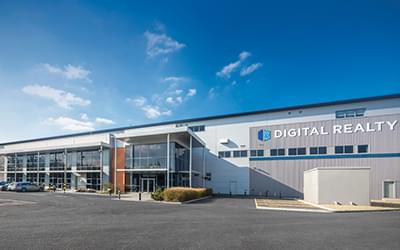 Digital Realty
A steady force with lasting power.
Rank: #10
Rating: 3.0
CEO Approval Rating: 70%
# Of Employees: 500+
Headquarters: San Francisco, CA
What makes it so great?
Employees at Digital Realty don't complain about their paychecks and perks. The office is a great place to work, with positive rewards for getting the job done. And since the company has been a steady force in the industry for the past decade, employees are confident in the company's outlook — the only concern being that management must continue to evolve with the times. The future does seem bright at Digital Realty. Check out Digital Realty's current job openings here.
In an employee's own words (from Glassdoor):
"Huge room for growth. This company is investing all over the world and it's not unusual for your boss and his/her bosses to ask if you want more responsibility. More work = more pay."
____________________________
In the ever-important and fast-growing data center industry, there are a plethora of companies that can push you to new professional heights. Some of them offer cool perks, while others offer the community you need to evolve professionally. There are a lot of opportunities out there if you're willing to work for it. Hopefully, this list can get you started.