In a competitive economy, many businesses turn to cost-cutting methods to gain an advantage. The biggest challenge facing organizations looking to save money is how to maintain product quality and customer service. Or, the proverbial, how to do more with less. You could spend hours in meetings brainstorming for out-of-the-box ways to cut costs without cutting corners, or you could read this article for some actionable ideas that may help your company start saving money immediately.


Recruiting and training new employees is a time-consuming process with high stakes. Hire the wrong candidate and you'll have to do it all over again. Hire the right one and you'll be rewarded with lower training costs and improved employee retention.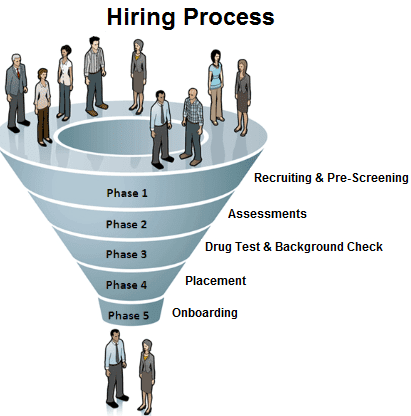 Start by clarifying your needs and be specific in job postings. Don't be afraid to detail exactly what you're looking for (qualifications, experience, or special skills). Likewise, explaining the job's expected duties will help ensure applicants actually want to the job for which they are applying.
It's become quite common for job hunters to apply for everything – sometimes without even reading the post. Weed out candidates who don't follow instructions by adding a special request to your job post, such as "put the word LOCOMOTION in the subject line." Not only will you save time for the person sorting through resumes, but you will get higher quality candidates — employees who know how to listen and pay attention to detail.
Another approach is to streamline the interview process. Hold phone interviews for first-round qualifiers, then invite candidates who do well for an in-person interview.
While you may need a position filled quickly, don't hire the first qualified person to come along. A rushed hiring can not only be counterproductive, but harmful to your business, too.
Potential Savings: Recruiting expense, even for a minimum wage job averages around $3500, cost of training (upwards of $1200/yr per employee), and others like workplace integration costs. Streamlining the process and increasing the selection criteria can lower the cost of hiring new workers and reduce turnover by ensuring applicants are better fit for the position.

An HR management program makes it possible for Human Resource departments to more efficiently carry out their duties by improving productivity and eliminating waste. HR responsibilities include E-Learning, Performance Management, Online Benefits Enrollment, Time & Attendance, Payroll, etc. Utilize online tools such as web-based tracking systems, applications that allow employees greater flexibility, and more. For example, G&A Partners offers a full suite of HR technologies that help businesses refine their HR department by streamlining processes and reducing manual procedures.
And, the improvements don't stop there. Modern HR technology can boost the way employees work together as well as with customers.  "Today companies buy these systems to help transform their talent strategies and directly improve employee engagement and the ability to hire," states Forbes.
Potential Savings: HR technology works to cut the fat all over—which works in conjunction with refining hiring processes. As such, this tech can help cut the expenses detailed above. Furthermore, the tech can also streamline processes cutting operational costs.

Thanks to Cloud-Based services (see Tip 4), there more positions than ever that can be completed remotely. This is especially true for IT and support positions. By building an out-of-office workforce, businesses can cut down on in-house overhead, including utilities, office space and break room perks. Another potential benefit is that many employees are willing to accept a pay cut in exchange for lifestyle benefits such as telecommuting and flex time.


Working in the Cloud helps businesses save money by freeing up resources that would otherwise be spent on IT staff, hardware upgrades and software maintenance. With Software as a Service (SaaS), the service provider takes on the responsibilities of equipment and tech support. With less hardware to maintain, businesses may also see a drastic reduction in utility costs. When the US General Services Administration switched to the Cloud, they cut their energy costs by 90%.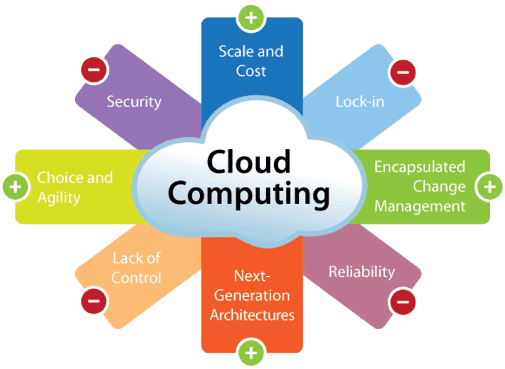 Switching to Cloud services can help free up funds to improve the bottom line or build out new product and service innovations. According to a recent survey, 62% of respondents state that using the Cloud has allowed them to reinvest more funds back into their business.
Potential Savings: $100-$300 per employee. Savings depend on the functionality and implementation of your cloud infrastructure. In using the cloud to cut software/hardware costs, businesses can save around $200 easily.

Don't waste energy. Electricity isn't cheap especially when you need enough to power an office. On average, it costs around $39 per year to power a computer that is on 24 hours per day. Add an additional $54 for a 15″ monitor and $44 for Laser Printer and the annual cost per workspace rises to $137. Turn those same devices off at night and the annual cost is reduced to just $35. That's a savings of $102 per workspace every year. Multiply that by an office of 10 employees and the savings will be noticeable immediately.
If the budget allows for purchasing new equipment, further savings can be found by using energy-efficient devices. Energy Star rated office equipment can reduce energy usage by 50-60% or more, making the total cost of powering a computer, monitor and printer around $10 per year.
Potential Savings: $100-$1000 or more. Actual savings will be determined by the number of employees and the type of equipment being used.
Additional Reading:
– Small Business Energy Efficiency Program

Computer programs and licenses can be really expensive. Luckily, there are a number of free apps that perform the same tasks. While cutting the cord with high-dollar software vendors may sound too good to be true, Open Source software has come a long way in the last decade. For example, TurboCASH 5, TAS Basics, and NCH Express Invoice are all top-rated accounting applications comparable to QuickBooks. These free alternatives offer the standard range of accounting functions including stock control, invoicing, debtors, creditors, general ledger, etc without the QuickBooks price tag.
There are also project management applications (GnattProject, OpenProj, etc.) and office suites complete with word processing apps. Google offers a full suite of business-centric applications that include Gmail, Calendar, Drive, and Slides, all of which perform functions that parallel the Microsoft Office Suite.
Potential Savings: $100-$1000. Savings will depend on the type of software being replaced and the number of users. For example, by using Google Docs rather than Microsoft's Office Suite, businesses cut out more than $200 per computer. More specialized software licenses can cost upwards of $1000. Finding a free app that performs similar functions may reduce the number of licenses needed or even eliminate the licensing cost altogether.
Additional Reading:
– Advantages of Free Mobile Apps for Business


Office space doesn't come cheap. With buildings renting by the square-foot, it's important to organize the office efficiently. With an organized workspace, most businesses require very little room to operate. You may even be able to downsize to a smaller office or sublet a portion (see Tip 11).
When looking for an office space, think about the size of your staff and be realistic about what's essential. Don't forget to plan space for equipment such as servers, large copiers, etc. By knowing your staff size and the amount of equipment needed you can maximize your space.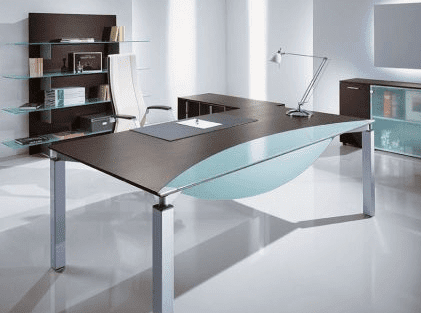 Start small and make adjustments as you grow. When looking at office spaces, look at each room individually as well as at the total amount of available space. This can help you plan how to arrange employees and equipment. As the business grows, consider plans for shared workstations or redividing offices to make better use of space and prolong the need to move into a larger building right away.
Potential Savings: $500-$1000 or more. The actual savings will vary by location and size of the office. With offices renting at around $50 per square foot in New York City, it wouldn't take much organization to make a big impact on one's bottom line

.

Additional Reading:
– 10 Steps to a Minimalist Office
– 32 Minimalist Home Offices

Whether it's chairs, computers, or unused supplies, don't waste space by holding onto old, worn-out equipment. There are a lot of places that specialize in selling, trading, and recycling. Use a site like CraigsList to sell used goods for cash, or donate used items to a charity like The Good Will and get a tax write-off. Either way, it's a savings win for your business.
Another option when you're looking to replace equipment is to look for sellers that offer trade-in or recycling incentives. Use old items to earn discounts on new purchases while saving money on disposal/and storage fees. Another win-win.
Potential Savings: $10-$500 The amount saved (or earned) will vary according to the type of equipment. Disposing of electronic waste like old printers and copiers can cost $40-$100, that's money saved if the manufacturer will take it back for recycling. This figure depends heavily on how much you horde, as well as how big your space is and how well you utilize it. Additionally, you can augment savings by selling, reusing, or recycling equipment.
Additional Reading:
– Solutions to Office Clutter & Disorganization

When searching for commercial space, think outside the office. There are a number of ways to configure a space to make it function as an office. You may be able to find a lower rate by leasing an old warehouse or retail space in a less-trafficked part of town. Some businesses may be able to avoid the cost of office space altogether by building a home office with a staff of remote workers. Don't shop around specifically for spaces described as office spaces. There are a number of ways to wire a space for it to function as an office. In doing so, you may be able to find a space at a lower rate. Inversely, some renters/landlords don't want businesses operating out of spaces unless the space is described as such; therefore, you'll need to really look around.
Potential Savings: $300-$1000. By looking into spaces that aren't listed as office spaces, you may be able to cut your rent cost substantially. However, it's important to make sure you factor in additional costs (opportunity costs, utilities, etc.) that may not be included here.
Additional Reading:
– 5 Unexpected and Unusual Office Spaces
– Top 10 Most Unusual Places to Set Up Your Office

A good (and increasingly popular) way to save on space is by enlisting a non-competing business with which to share space. This can help cut office and utilities costs by half or more. A side benefit of sharing space is that it can introduce opportunities to new customers.
A good example of this can be seen with Walmart and Seattle's Best Coffee. The Starbucks-owned chain will be opening stores in the parking lots of Walmarts around the country. While the relation of products might not be immediately obvious, there is a solid basis. "Our customer is definitely on the go — they're value-conscious and in need of a better cup of coffee," states Frank Sica, VP and General Manager of Seattle's Best.
Potential Savings: $500-$1000 depending on how many entities pool together, and how expenses are divided.


Not every employee needs a new printer, a state-of-the-art computer, cutting edge phone, etc. Instead, businesses should look to meet the actual needs of employees and differentiate between necessity and commodity.
One easy way to save on equipment costs is to pool resources. Businesses are already used to sharing equipment like fax machines and copiers. In a networked office, this can easily be extended to include items like printers and external storage drives. Employees within departments can share equipment as long as it doesn't cause efficiency issues.
Another way to trim equipment costs is to define what is essential and refrain from buying gratuitous equipment. Match individual employee needs with the appropriate equipment. For example, a blogger doesn't need a 27" iMac, which retails at $1799-$1999. Instead, most bloggers can complete their duties with devices like standard PCs or basic laptops.
Potential Savings: $100-$2000 per item. Though savings depend on actual equipment purchases, businesses that take a proactive role in defining needs, budgeting, and sharing practices, can substantially cut costs.
Additional Reading:
– How To Use Resource Pools

The market for equipment has expanded to include the Internet, Wholesalers, Resellers, Independent Sellers, and more. Simply put, there are more places to buy equipment from, and as competition increases, prices decrease.
Consider shopping online. Sites like eBay, Amazon, and Craigslist often undercut brick-and-mortar pricing. The Apple Store sells a 13″ 2.5 GHz MacBook Pro for $1,199 while Amazon sells it for $1,049.99, a $150 difference.
Though it's hard for offline stores to compete with the lower pricing of online sellers, real-world retailers often run promotions and specials to liquidate merchandise. In addition, some stores have a policy of matching competitor's prices – even when those prices are found online.
Potential Savings: $10-$500+ per item.

Buying in bulk can be a great way to receive discounts on stuff you need. Many retailers offer discount pricing for bulk purchases where the more you buy, the less each item actually costs. This is especially useful for non-perishables and office supplies. For example, the average cost of a ream of paper (500 sheets) is approximately $6. However, the bulk price is just $4, a 30% savings.
It's also more efficient to buy in bulk. If your business uses a ream of paper every week, would you rather go shopping four times a month or once? Keep in mind Tip 8 on collecting or you could create a different problem, but in most cases, buying in bulk is advantageous for a business.

Thanks to the digital revolution, it's incredibly easy to shift away from paper dependency. Services like virtual fax, email, direct deposit, and electronic statements, many records are already digitized. All that's needed is an inexpensive scanner to effectively put an end to paper dependency.
Implementing the shift to a paperless office might seem intimidating, but it has many benefits. Digitizing records and storing them in a shared location can save time and improve productivity as employees don't have to sift through paper records. It also cuts down on storage space (see Tip 7 about the importance of organization).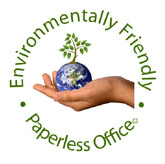 Cost Efficiency: A paperless office dramatically benefits from greater cost efficiency. On average, a four-drawer filing cabinet holds about 15,000-20,000 pages of paper, which costs about $2,000/yr to maintain. These are just storage costs. According to SmartVault, it costs approximately $20 to file a document, $120 to search for a misfiled doc, and $250 to recreate a lost document. In digitizing both records and practices businesses are able to effectively eliminate these operating costs.
Potential Savings: up to $3800 for a business that files one cabinet of paper per year.
– Printing Costs–$1620.00 (for a business printing 10,800 pages per year on average)
– Storage Costs–$1680.00 (for a business requiring 1 new file cabinet per year at $600, using 9 sq ft. at $10/mo per sq ft)
– Staff Costs–$500.00 (33 hours annual staff time spent filing/retrieving documents, $15/hr per employee).
Additional Reading:
– The Paperless Property Management Office

New equipment can be really expensive. Buying used equipment from reputable sources is a good way to cut costs without sacrificing quality. Many manufacturers sell used equipment that is high-quality and reliable; it's simply the trade-in from owners choosing to upgrade or scale down.
Another way to buy used to is to look for refurbished items. These devices are more similar to new items. They may have some slight exterior damage, they may have been floor models or demo units, they may have open boxes upon arrival to seller, or have a production error which has since been corrected. In most cases, refurbished items still come with a manufacturer's warranty, though it may be less than the warranty of a new item.
Expect to save 10%-25% for refurbished items and 30% or more for used items. For example, a new MacBook sells for $1049-$1200; however, a refurbished MacBook sells for 15%-20% less and has the exact same warranty as a new model. Another example, the Dell B3465DNF Printer, retails for $1719.99 new. However, it's available on Amazon for as little as $899.99. If buying used, it's a few hundred dollars cheaper than Amazon's price, but over a thousand dollars less than retail price.
Potential Savings: $300-$1500 off retail price. Savings on used equipment can vary based on the "new" price—where you are looking to buy new equipment.

Use technological resources to save money on business travel costs. Travel is expensive for a number of reasons – i.e. transportation, food, board, not to mention that your office will be a "man down" for a few days. Eliminating unnecessary traveling is a quick way to cut expenses. Solutions such as Video Collaboration and Conference Calling can be used instead to get face time with clients without the high costs.


Switching to VoIP services can save you quite a bit of money. "Many plans offer free unlimited calls throughout the US and some include Canada. Combine this with the lack of a high maintenance infrastructure and no maintenance contract and the savings begin to add up," states Jay Ferguson, a VoIP professional.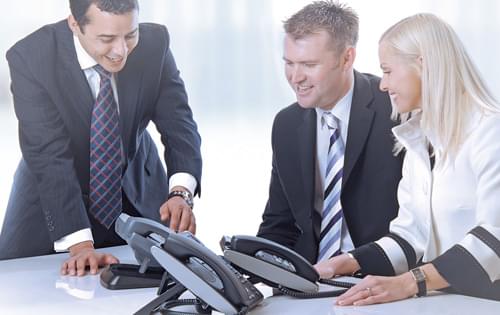 There are many excellent service providers with plans that cater specifically to businesses. These companies offer features that expand upon the basic phone functionality found with traditional services while also decreasing the costs. For example, options like Free Long Distance Calling, Discounted International Calling, and Cheap Office Extensions are standard offerings from many VoIP providers. Additionally, there are a host of business VoIP services that enhance communication, which can augment productivity for workers and enhance the user experience.
Switching to VoIP can also cut equipment costs. While handsets are primarily used for VoIP, users can choose to use softphones – aka software phones – too. Users simply install the software and can then speak through their computer's microphone/speakers or use a connected headset.
Obviously, businesses aren't going to be able to implement every one of these tips; however, that doesn't mean they can't pool a number of them. In pooling the majority of these tips, businesses are able to cut their costs by anywhere between $15k to $20k. While a lot of these savings vary and depend heavily on pricing before savings, there is a lot of room to cut costs here.
Cutting costs is very important for businesses; however, in doing so, it's important to retain quality, image, and consistency. While there are a number of ways to trim your expenses, not all of them are really long-term effective–meaning they can be damaging in the long run. For example, switching a service provider requires a lot of research. There are a ton of options available; however, not all have the same quality or include the same amenities. A drop in quality or loss of features cannot only hurt how your company runs but your image as well. Businesses should always be looking for the best way to conduct themselves. Once this is done, it's all the easier to find a cost-efficient way to meet the means.