As the demand for education continues to grow, school budgets retract. Still, the need for quality resources within school districts is crucial. While this seems contradictory, there is one service that increases functionality while decreasing costs, VoIP. VoIP is becoming increasingly popular in schools as it utilizes advanced features and functions while undercutting traditional phone line pricing. However, with a number of types of services and even more service providers and plans, some educators may feel a bit intimidated by the technology. Despite this, the platform is definitely worth their attention. Luckily, they may not have to look all that hard.
Jive Communications has stepped up to the plate in a big way. As such, the provider offers their full portfolio through a number of packages directly aimed at educational (and governmental) institutions. Furthermore, Jive goes so far as to provide users with detailed information and metrics, customized statistics, and federal funding eligibility. In doing so, there's little doubt that Jive Communications reigns supreme as the best choice for schools K-12.

When looking to make the switch from traditional landline service  to VoIP phone service, one of the biggest (if not the biggest) incentive for educators is greater cost efficiency. Sure, VoIP brings a slew of extensive features and functions; however, these amenities are secondary to pricing. Why? This is primarily due to the current trend within education that pits a growing demand against budgetary constraints.
According to the National Center for Education Statistics' report, "Projections of Education Statistics to 2021," total elementary and secondary enrollment is projected to increase 7% from 2010 through 2021. Additionally, enrollment for grades K-8 is projected to rise 8% from 2010-2021, and enrollment in grades 9-12 is projected to grow 3% from 2010-2021. These projections not only show the current demand, but the continued demand for education moving forward. However, despite this demand, federal funding of many school districts continues to decrease. As such, schools are being tasked with cutting costs while also retaining quality and currency; therefore, when educators look to implement new technologies, say VoIP for instance, the primary determinant is typically pricing.
While there are a number of VoIP providers, all of which boast greatest cost efficiency, Jive Communications caters to educators in grades K-12 like no other. This is outlined in a case study with Jive and The Temple City Unified School District in Temple City, California. First off, Jive provides the lowest total cost of ownership for any PBX system, and it's also eligible for federal discounts—i.e. E-Rate subsidies. Additionally, users are also given customized reports, detailed metrics, and a full host of services that may be eligible for federal discounts (depending on district). While this all sounds well and good, what exactly does this all mean?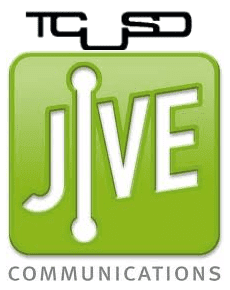 Simply put, eligible districts are able to receive federal discounts (E-Rate) on Jive's portfolio of services. E-Rate, or the Schools and Libraries Program of the Universal Service Fund, simply works to assist schools and libraries in the US to secure and implement affordable telecommunications and Internet services. In recent years, USAC (Universal Service Administrative Company), who maintains this fund, has approved Hosted/Interconnected VoIP as a Priority-1 eligible service under E-Rate. Priority-1 under E-Rate means that these services are always funded. Therefore, eligible school districts are now able to implore VoIP systems even with diminishing budgets. Jive utilizes E-Rate discounts by offering advanced VoIP systems that come with a host of features and other Unified Communications services (such as video), 40-90% of which are considered subsidies under the E-Rate program.
This discount, along with Jive's low monthly costs, augments cost efficiency. According to Jive's case study, "Priority 1 E-Rate funding, along with Jive's already low monthly fees allowed William to reduce Temple City's USD's telecommunications expense by an amazing 41%." Simply put, educators are fit with Jive's full suite of services while utilizing cost efficiency and retaining quality.
Aside from discounts and full service, Jive also provides E-Rate eligible districts, libraries, and schools with a Total Cost of Ownership Analysis—a custom report that outlines and breaks down user's E-Rate eligibility, all costs associated with on-premises PBX solutions, Jive Hosted VoIP costs, Monthly Cost per user, and Total Cost of Ownership per year.

Aside from the financial justification of purchasing a VoIP system, educators typically hold a standard of what their VoIP systems should be able to do. While the desired functionalities and amenities vary, there are a number of implementations that schools tend to look for. For example, VoIP can be used as a private wireless intercom system. Additionally, these devices enable teachers and staff to report any emergencies that may arise throughout the school. As such, this can be used to augment a school's security system. Furthermore, VoIP can also be used to help simplify administrative tasks—i.e. contacting teachers and staff members directly, and advance learning—i.e. connect students to new environments, cultures, languages, etc.
Again, expectations and desired implementations will vary; therefore, it's absolutely crucial to utilize a provider who's capable of meeting all these needs. This is where Jive Communications comes into play. As stated above, Jive offers users Hosted VoIP service complete with a number of call features—i.e. Unlimited Calling, Advanced Voicemail, US Technical Support, Directories, Ring Groups, Auto Attendants, Call Queues, Find-Me Follow-Me, Call Transfers, Online PBX Controls, Call Recording, Call Forwarding, etc. In addition to this, users are also able to access other UC (Unified Communications) services such as Hosted Video and Hosted Email. While Video enables HD videoconferencing, Hosted Email utilizes Microsoft Exchange and Outlook to allow for a number of functions while also linking
all staff, teachers, administrators, etc. in one hosted environment.
JIVE COMMUNICATION FEATURES
Though features are an essential amenity, schools also want to be sure their system is not impenetrable—meaning users are able to easily operate and manage/maintain their system with ease. As school budgets continue to decrease, it doesn't seem likely for schools to keep on an extensive IT staff; therefore, users will need a system that's easy to maintain, monitor, and navigate—i.e. something with little know-how. While there are some reasons to validate an On-Premise solution, it's probably best for educators to choose a hosted or fully managed/cloud based solution, especially considering cost efficiency, practicality, and usability.
With a Managed solution, the service provider is responsible for all the equipment, software, operations, facilities, and technical expertise. Similarly, with a Hosted solution, users utilize their provider's Hosted PBX equipment to route voice and data traffic. With these options, users don't have to worry about equipment management or expense; they merely reap the advantages of VoIP. Inversely, with an On-Premise solution, all equipment—i.e. servers, cables, routers, etc.—must be installed and maintained by the user directly.
Jive Communications' Hosted VoIP service is a fully managed, cloud based service. As such, users benefit from greater adaptability and flexibility, predictable operating expenses, round the clock support, low-up front capital, quality assurance, and more. To make a long story short, Jive's managed service offers a full suite of service while improving usability and operability and cutting operational expenses and potential risks. Furthermore, Jive offers users both services and devices (i.e. telephones). This simplifies the process even more as users go through one provider for every aspect of their system.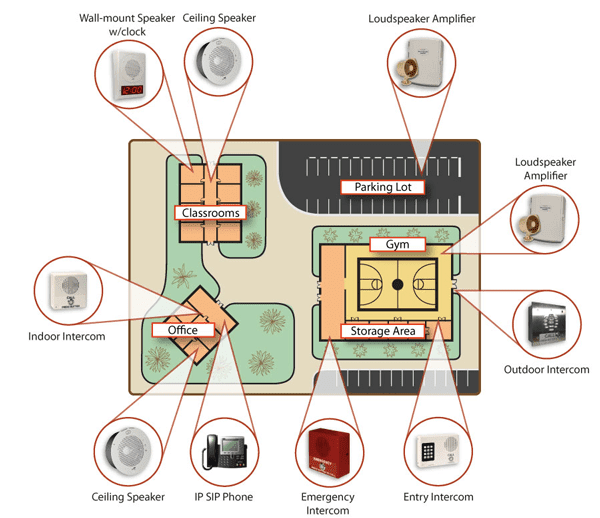 Using VoIP in education makes a lot of sense from a number of standpoints—i.e. it's extensive, cost efficient, and highly useful. Though the number of available service options may be intimidating to some, VoIP is quickly becoming an essential as opposed to a commodity. With greater cost efficiency amidst decreasing school budgets and extended functionality in an increasingly digital world, there doesn't seem much reason to hesitate.
Even aside from government discounts, VoIP is substantially cheaper than traditional phone (PSTN) service. Furthermore, it allots for much greater functionality and flexibility, too. VoIP enables overall better connections—i.e. administration to staff/teachers, staff/teachers to staff/teachers, teachers to students, etc.; therefore, schools are able run more efficiently. Additionally, the service works to augment other areas, too—i.e. teaching and security. Though schools are bound to have different wants and needs, there are a number of service providers and service plans available. However, while options are nice to have, it's important that educators recognize all their system needs in order to choose the best option.
All in all, there are certain things schools are going to need their VoIP service and provider to do. With an eclectic portfolio of features, services, and options, cost efficiency and dependability all tried and true, Jive Communications stands as the premier provider for educators K-12.
Related Articles:
– Jive Communications User Control Panel Review
– Making Sense of the Options: Hosted vs. Cloud vs. On-Premise Solutions