As more and more businesses and career professionals try to find ways to work more efficiently, telecommuting has become a very popular option. The remote work scenario is changing the face of many industries and replacing the commutes of many hundreds of thousands of workers with a work at home model.
In many cases, telecommuting wouldn't be possible without a range of modern technologies that help salaried employees, contractors or freelancers to do what they do every day from the comfort of their own homes. Here, some accomplished telecommuters fill us in on the software programs and other IT tools that have enabled them to thrive in their respective careers.
Telecommuter Tool #1: Soonr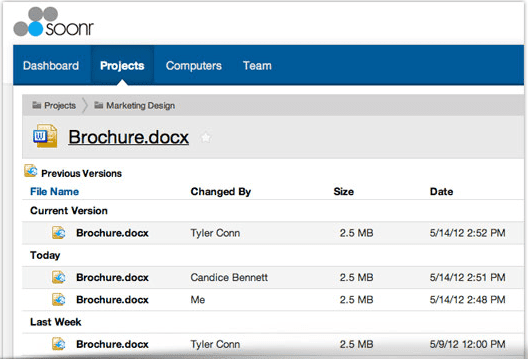 Dana Marlowe works at Accessibility Partners, as a Principal Partner. Marlowe says a project management tool called Soonr offers secure and highly functional document sharing.
"Not only does it have remote storage, so that we can access our files anywhere, " says Marlowe, "but it is a huge boost to productivity – we don't have multiple versions flying around our e-mail." Along with the simplicity of this solution, Marlowe calls Soonr's security "terrific."
One other advantage of Soonr, says Marlowe, is that it supports a wide range of hardware systems, from desktop computers to mobile devices. There is also a lot under the hood: Soonr's digital dashboard hosts a variety of project management tools and support for multiple versions of documents.
"It keeps everyone on the same page because there is less disconnect." says Marlowe, adding that Soonr  allows administrators to "lock out" a project while it's in use and track who's working on it at a given time. Multiple layers of access, says Marlowe, allow for limiting project involvement to key employees on a 'need to know' basis. Overall, she says, Soonr has led to less use of traditional communications tools.
"We e-mail each other files less and instead share with Soonr." says Marlowe.
In addition, Soonr supports alternative interfaces for users with disabilities, including Braille displays and compatibility with assistive technology devices. Anyone involved in family advocacy for the disabled knows how important this kind of compatibility is, and how the kinds of features within products like Soonr can help to empower a more diverse workforce.
Telecommuter Tool #2: GoToMyPC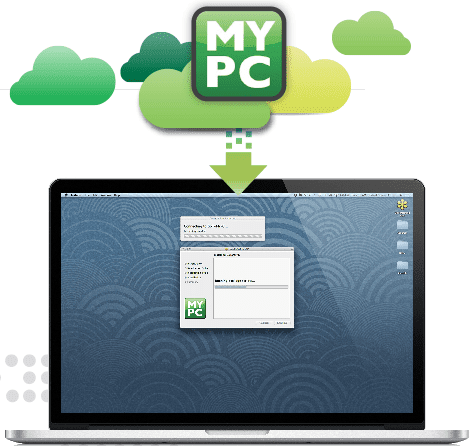 What's most useful for Bob Shirilla and his wife JoAnn is an application called GoToMyPC Remote Access.
This Citrix product, which works on either a laptop or Apple mobile device, allows the kinds of mobile access that help remote managers to stay engaged and involved in detailed systems like e-commerce operations.
The Shirillas run Simply Custom Bags, an e-commerce business in Canfield, Oh. Part of the appeal, says Shirilla, is that GoToMyPC is affordable and versatile for daily use. "It was just like being in the warehouse." says Shirilla.
GoToMyPC even helped Shirilla deal with a potential virus at the warehouse. "For a small business owner this is a great inexpensive and versatile tool." says Shirilla.
Other users have called the GoToMyPC simple and easy to use. Anthony DeAquino is the controller of a small custom machinery manufacturing company. Using GoToMyPC has helped him to avoid a 165-mile commute each day and has enabled him to perform well while away from the production facility.
"I was able to successfully remote access my office computer and company server from anywhere, at any time, and perform nearly every task as though I were sitting at my office desk." says DeAquino. "I was able to impress the Principals of the company with my ability to perform nearly all my tasks, anytime of the day or night, from my home, while traveling and even when I was in the hospital. Obviously, I go nowhere without my laptop and GoToMyPC."
GoToMyPC features 128-bit AES encryption for security, easy installation and free 24 seven technical support, as well as detailed reporting functionality.
Telecommuter Tool #3: Citrix Podio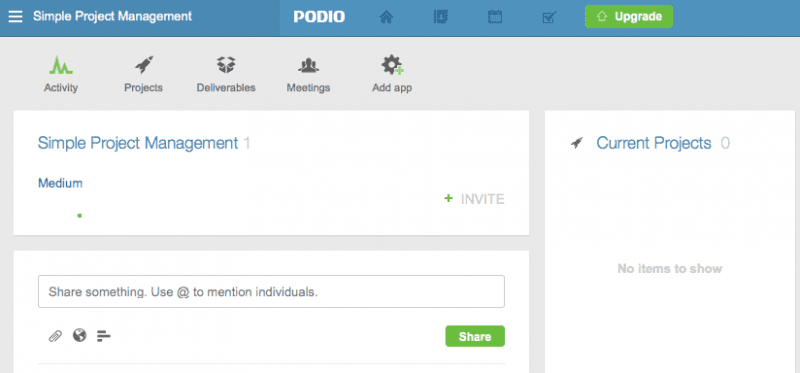 P.J. Quesada, V.P. of Marketing at Ramar Foods, says a product called Podio has been essential to streamlining business operations and making sure that everything around his food shipping business happens by deadline.
Citrix Podio is a cloud-based app that can handle messaging and remote delivery for various kinds of applications. Its broad-based utility supports Quesada's industrial and distribution processes.
"The day-to-day confusion before we found the Podio solution was that projects would not get done on time." says Quesada. He says the company tried to "make do" with e-mail and Google docs, while using other parts of Google Apps for enterprise communications. "There is so much coordination that has to happen when you're manufacturing a product and you finally bring it to market. In order to do that, having a centralized platform for the information and process flow is totally essential."
Quesada says Podio helps him to keep track of everything that happened in the office during a given day. Whether it's visiting customers, talking to suppliers, or managing internal operations, Quesada takes a look at the Podio platform on his iPhone to get a quick recap of daily events. As a remote platform, Podio also helps him to use other specific apps like 'store check' to see which products are on which shelves and to observe current pricing information.
"I can also submit any issues to production…" says Quesada, "and everybody that's plugged into this app automatically gets a notification." This  type of 'real-time communications' is extremely valuable to a distributed business where managers, line workers and others may be in different parts of the world trying to coordinate business processes.
Telecommuter Tool #4: Basecamp

Cynthia Kellogg is the founder of GiftGather in San Diego, CA. She says the project management tool known as "Basecamp" from 37 Signals is part of the backbone of her department's operations. Kellogg says her teams use Basecamp to track progress on projects and to communicate on various items that base camp calls "to-dos." Basecamp offers up these individual projects in a system that includes handy real-time comment updating, to keep everyone in the loop on what's going on.
"At the end of the day we all get a summary of what happened." says Kellogg.
When the company looked at different tools, says Kellogg, part of the appeal was based on "functionality for cost." Basecamp allows up to ten free projects at the beginning. But later, Kellogg says the company really latched onto Basecamp because of its straightforward design and support for other kinds of software.
"It's super-easy to use." says Kellogg. Also, she adds, Basecamp can integrate items from the company's own internal strategic plan and marketing calendar. Another big plus is the programs accommodations for version control software product GitHub; Kellogg says the company's programmer can integrate coding progress into Basecamp as well, which is another useful point of efficiency within the company.
Telecommuter Tool #5: Any.do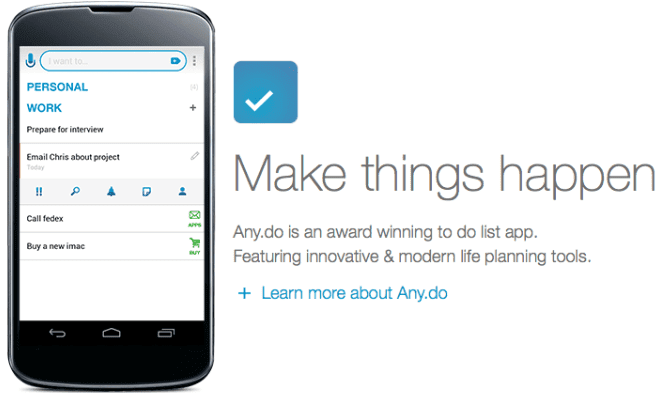 Lark Ismael at Lark's Virtual Solutions uses an application called Any.do to keep track of daily tasks. Ismael says that one thing that sticks out about Any.do is the fact that it reliably throws up scheduled reminders on her screen.
"What makes Any.do special from similar programs is that it won't let me 'add it and forget it.'" writes Ismael."Every morning, Any.do pops up and makes me take a moment to plan my day."
Users can set goals for tasks and the Any.do application will provide reminders. There's also the ability to "hit snooze" for a given task to make this application work a lot like an alarm clock, giving users an extra few minutes to breathe before worrying about completing a given objective.
Telecommuter Tool #6: Wunderlist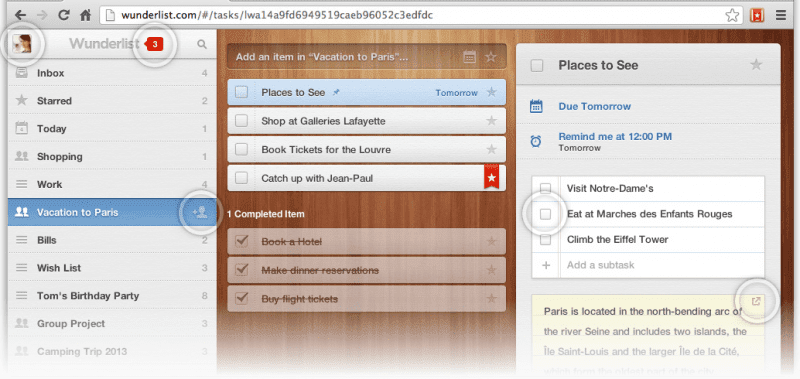 Emily Sidley, Senior Director of Publicity at Three Girls Media and Marketing Inc., relies on a very specific telecommuting setup to accomplish everything that she needs to do throughout the work day. Along with a designated work area and her MacBook Pro, Sidley utilizes a software program called Wunderlist that helps her to categorize all of her to-dos and stay on task throughout the day.
One great thing about Wunderlist, says Sidley, is that it's free. There's also a broad accessibility, where users can get access from a computer or a mobile device.
"I can create multiple lists and then sort by due date." says Sidley. "For example, I have one list for each client and add tasks to the respective list, then I can look at tasks by items due today or this week, or by client, instead."
In addition, says Sidley, she can create different "time horizons" for both personal and business tasks.
Telecommuter Tool #7: Cozi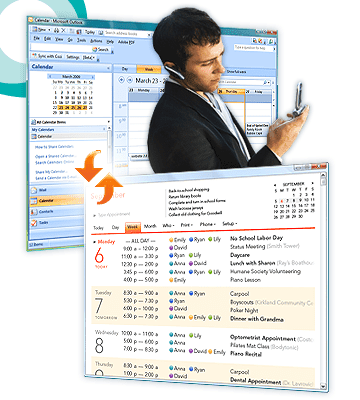 Shelley Hunter is the Content Manager and Brand Spokesperson at Giftcards.com, and works from home. Hunter says she uses Cozi instead of Microsoft Outlook, which holds all of the work assignments and details from her company.
Echoing the concerns of a lot of independent users who want to move away from the limitations of MS Outlook's "desk-bound" architecture, Hunter explains why migrating some scheduling events from Outlook to Cozi make sense.
"I'm able to have my work and personal calendar everywhere I go." says Hunter. "It's life changing in helping me keep my two worlds organized."
Cozi.com, says Hunter, seems designed toward personal use, but it's really multi-functional in terms of keeping both personal and business info secure and accessible from computers or smartphones. In addition, she says, advanced features built into the design also add value.
"There are a lot of bells and whistles." says Hunter.
Cozi is slanted toward the "modern family," with features like dinner menu tools and the promotion of a "back to school goodie bag" for kids. At the same time, the calendar product can clearly be useful for professionals who work out of the convenience of their homes.
Telecommuter Tool #8: Invoice-o-matic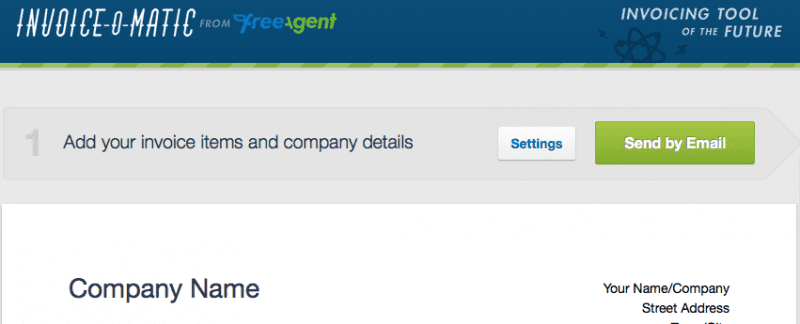 Invoice-o-matic is a free online tool for generating invoices and sending them to accounting departments. Anyone who doesn't like the tedious work of putting various contacts and title fields into a spreadsheet can get straight to it with this web-delivered interface that allows users to simply plug in company names, addresses, and other contact information. As for the actual invoicing input, Invoice-o-matic also has convenient fields for quantity of work, description of work, unit prices and subtotals. All of this gets automatically translated into one total at the bottom. At the click of a button, the newly created invoice gets sent to the accounting department e-mail address.
This online billing tool can be very convenient for telecommuters who need to create a lot of different invoices for multiple clients. Accessing and using this interface can be a lot quicker than relying on a traditional spreadsheet template, and copies of the invoices get stored where they can be accessed later. Although it can be difficult to add multiple e-mail addresses, this is still a very user-friendly way to get paid for all of the work that freelancers do on a daily basis.
Telecommuter Tool #9: Concord Fax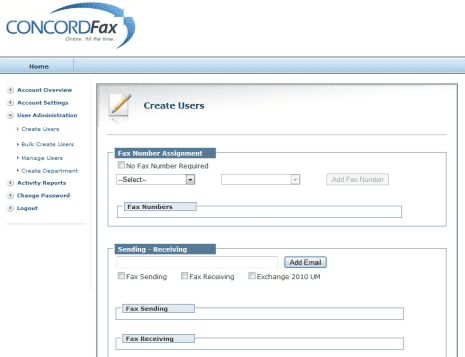 Concord Fax is a modern tool for digitizing fax messages. This practice is really taking on within Fortune 500 companies, but it can also be a lifesaver for telecommuters who haven't invested in an on-site fax machine or want to take some of the traditional "paperwork" out of a transaction.
In the old days, faxes were always delivered on paper. These documents sat in trays under the machine where they were sometimes carefully collected and collated by office staff. In other cases, those documents got disorganized, unintentionally discarded, or simply neglected.
For telecommuters, this often meant visiting the local FedEx to laboriously punch in fax numbers and wait for minutes for the screeching, painstaking delivery of the paper document by fax. Or, for others, installing a working fax machine to a home landline, something that's becoming a lot less popular as 3G and 4G replace PSTN.
Today's electronic paperless fax capability means documents can be sent to an e-mail address, reaching the receiver's inbox in seconds. In a process called "fax to e-mail," Concord Fax provides customized solutions for replacing paper document transmission with new digital file delivery, helping to take time, money and out of the equation while increasing accuracy.
Telecommuter Tool #10: DocMagic eSign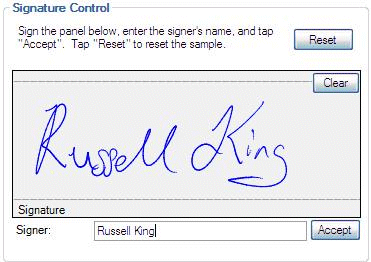 Another very popular tools for freelancers takes away all of the necessity for faxing, or scanning completely, through the use of something simple: a digital signature. For years, companies and individuals have been looking at using digital signatures, but until recently, it was hard to find systems that could render the same security as a paper trail.
DocMagic's eSign tool allows for sending all sorts of documents with electronic signatures that can be added without converting digital to paper, and then back to digital, just to add a hand-penned signature to the bottom of a document.
Using this program, document recipients can have their sign-on filed in seconds. The big appeal of this eSign technology is simple: by creating a "tamper-evident digital seal," eSign provides an acceptable level of security, so that involved parties can verify the sender's i.d. without having to rely on a hand-written signature. Engineering for digital i.d. has finally evolved to the point that freelancers inking contracts, changing agreements or otherwise formalizing partnerships with companies can just "click and send," rather than trying to re-constitute the security standards of the twentieth century.
All of the above show how individual workers, as well as companies, are changing their ways of working, their workplace habits, and their approaches to business processes, to suit their needs in a time when the business world is truly getting an Internet makeover. Anyone trying to navigate the fast-growing field of "e-work" or maintaining a successful single-person or small group office, can use all of these resources to build a new business model that relies much more on the power of the web and wireless telecom than on physical equipment, on-site sales and other "bricks and mortar" ways of doing business.