A customer service tool is defined as a service, usually web-based, that tracks how you manage your time and resources. Customer service is defined by your customers feeling that their needs are being met or exceeded. A good customer service tool should help you measure how well you engage your customer, what tasks are being assigned and how, and empower you to analyze data to that effect. Studies indicate that 60% of customers are willing to pay for a better experience, and that is only one of many customer service statistics showing the importance of a great customer experience.  How do you best show your customers that experience? There are many tools you are familiar with, but some you may have overlooked. Here are ten tools to help you improve your customer service experience.
1. Team Support   


Key Elements: Web-based collaborative customer service software that works to improve collaboration and customer experience throughout businesses. Software includes: Agent Tools (easy interface, dashboard, search, integrated screen recordings,etc.), Collaboration (internal social networking tools, internal chat, Wiki, Groups, etc.), Management Tools (reporting, integration with business intelligence systems, etc.), and APIs and Integrations (Facebook, BeanStalk, SalesForce.com, Dropbox, and many more).
Company/User Best For: It is ideal for businesses with a focus in technology and/or institutions offering internal support.
Implementation Process: Each new account comes pre-configured with settings in order to help new/trial users quickly implement the solution. Typically, users can set up their systems in 8 or 9 steps—bookmark portal address, grant access, locate system email address, setup ticket types, add custom fields to tickets, modify ticket statuses, modify status workflow, add customers and contacts, and set up portals.
Cost: There are three different pricing plans (Support Desk, Enterprise, and Express), which is priced according to plan—i.e. Support Desk ($25.00 per agent/per month), Enterprise ($35.00 per agent/per month), and Express ($20.00 per agent/per month).

2. FreshDesk
Key Elements: FreshDesk is web-based Help Desk support software that provides customers with immediate responses to all their inquiries. In doing this, the support software includes Ticketing, Multi Channel Support (integrations–i.e. Facebook, Twitter, SalesForce, etc.), Synchronization/Organization, time tracking, automation,  and Self Service Portal.
Company/User Best For: This solution is ideal for small, medium, or larger businesses because of its constant additions/upgrades, flexibility, and pricing plan options, which helps ensure businesses are able to meet their customers' ongoing needs.
Implementation Process: FreshDesk does not require any installation or training. Instead, it uses a highly user friendly interface and is available in a multitude of languages. As such, the help desk is up and running within minutes. Additionally, for the Free Trial version, all users need to do is create an account by entering a name, company name, email address, phone number, and helpdesk name.
Cost: Sprout (free) includes the least functionality. Next up is Blossom ($16 per agent/month annual billing or $19 monthly billing), then Garden ($25 per agent/month with annual billing/$29 monthly billing), and lastly, Estate ($40 per agent/per month with annual billing/ $49.00 monthly billing). Separate from this, FreshDesk does offer a free 30-day trial for users.
3. ClickDesk    


Key Elements: ClickDesk is a cloud based social live chat service that integrates a number of other functionalities and features within its interface. In doing so, this service also include social media integrations, voice support, and Help Desk service. There are a number of features included in the service including live chat capability, email help desk, voice chat, and a social toolbar (which allows users to add their social networking profiles directly into the chat bar); however, chief amongst these features is the Help Desk, which allows users to view, reply, transfer, or favorite tickets. Aside from feature/functionality, there is a high level of customizability and even additional advanced features (i.e. stats and reports,unlimited departments, concurrent chats, persistent chats, unlimited domains, and multiple operators).
Company/User Best For: ClickDesk is cloud hosted and SaaS based; therefore, there is a lot of flexibility. As such, this solution is suitable for any sized business. Yet, with pricing options in mind, small businesses may benefit most (i.e free trial is good for one agent and includes basic functionality).
Implementation Process: This solution/service is again cloud based; therefore, there's no software or hardware installation. Instead, users can get ClickDesk Live Chat/VoIP Phone setup on their desktop in three steps (once logged into dashboard): Add Operator Agent, Accept Chat Bots on IM, and Go Live.
Cost: 30 day trial is available on all paid-plans for $1. There is also a startup-centric plan available. Plans include Free (One Agent, 30 chats per month, help desk, voice chat, and social toolbar), Lite ($9.99 per month/per agent, includes everything in the Free plan+ unlimited chats, proactive rules, customization, and 99.95% Uptime), and Pro ($16.66 per month/per user, includes everything in Lite + chat conferencing, reports and history, API & Integrations).

4. Soffront
Key Elements: Fully integrated CRM that's applicable with sales, marketing, automation customer service, helpdesk, and operations in one package. Offers two different modes of service, one for Small Businesses, and the other for Enterprises. Both have different functionalities. Businesses can choose whether the solution will be hosted (on demand CRM) or on premises
Company/User Best For: Small Businesses (20+ employees) and Midsize Enterprises.
Implementation Process: Implementation relies on the IT department's acceptance of the solution. As such, Soffront provides tools that are flexible and customizable as to allow the solution to be implemented without heavy IT presence—i.e. non-tech savvy employees can utilize these tools readily. In doing so, the company's software is able to mold to each user's specific processes, workflow, data, and users. This greatly reduces implementation time.
Cost: The small business model offers a free 21 day trial. There are different plans within the Small Business CRM plan. Small Business plans include Free Trial, Basic ($14.95), Plus ($24.95), and Professional ($34.95)—Note: Not all plans have the same features. For example, Document Sharing is only available with the Plus and Professional plans, NOT the Free Trial or Basic plan.

5. Mojo Helpdesk
Key Elements: Hosted help desk and ticket tracking app. Host their service at Rackspace, a reliable web hosting provider protected by an SLA of 100% uptime.. Mojo centralizes customer ticket requests to better track them. Tickets can be tagged and added to custom lists based on ticket ID, status, date due, and other criteria. Mojo Helpdesk also has email and Google apps integration.
Company/User Best For: Good fit for educational institutes, has specific service plans geared toward them, and has plans from the small business up to enterprise grade.
Implementation Process: Starting a free trial is as easy as entering your name, email, phone number, organization name, and picking a helpdesk URL (yourname.mojohelpdesk.com). Mojo Helpdesk is hosted, so you will not download it onto your computer.
Cost: 30-day trial, no credit card required. The base "plus" plan is $24/mo, includes unlimited ticket queues, 500MB file uploads, user satisfaction ratings, and email integration. The most popular "business" tier is $49/mo and adds unlimited agent support, secure 256-bit SSL encryption, and an increase of file uploads to 3GB. The large "enterprise" for $99/mo adds custom branding, time tracking, and paper invoicing, as well as an increase of file uploads to 10 GB. The "enterprise plus" tier for $149/month increases the file uploads to 100GB.

6. HelpSpot
Key Elements: Available in downloadable and hosted version, manages email, web and phone traffic to measure and help you analyze your reports. HotSpot gives users the ability to build unlimited custom filtered views based on certain conditions.
Company/User Best For: Larger organizations as they can best take advantage of their bulk discount pricing (see below)
Implementation Process: HelpSpot can be downloaded onto the users own server, or used as a hosted solutions. The hosting partner is Engine Hosting.
Cost: 45-day free trial. The price is a combination of license purchasing and yearly support. The one-time purchase price of 1-4 licenses are $239 each; 5 packs are $1,149, 10 packs are $2,249, 20 packs are $4,299. The licenses only apply to "named users" who need to log-on, and there are unlimited customers and unlimited requests that the system can track. If a staff member is marked inactive, their license spot can be renewed. Support is $49/user/year, and the first year is free. Alternately, you can have unlimited users and support for $7,999 per year. There is a 90-day refund window.

7. InsideSales
Key Elements: As the name suggests, InsideSales is a inside sales automation platform. The platform includes tools like a phone dialer and lead management software. In addition, InsideSales offers Call Center Coaching training classes.
Company/User Best For: InsideSales is for companies that use Salesforce to manage their inside sales. Inside Sales software is cross-platform and cross-browser. InsideSales.com has a minimum seat requirement of 3, so for it to make financial sense, a company must have at least three sales reps.
Implementation Process: InsideSales has a lengthy implementation process. First, InsideSales consultants meet with potential customers to determine the package that will best suit them. Among the details discussed in those meetings are how long it will take to train the staff to use the tools. Upon the completion of the installation process and training, customers have full access to technical support.
Cost: There is a 3-seat minimum, and costs are per month per user. The InsideSales Lead Management CRM is $45, and the PowerDialer with Voicemail is $145. The inbound agent login is $15, and the ELF (Electronic Labor Force) is $15. Additional features are available as well.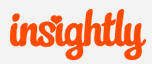 8. Insightly
Key Elements: Insightly combines CRM and project management in one app. Integrates with email, Google, Mailchimp, Office 365, and Outlook 2013. Insightly's contact manager stores everything you've learned about a contract, including email history, background, and important dates. You can search through your calendar and email to find the information you're looking for.
Company/User Best For: Small businesses with up to three users can use the service for free, which makes it a perfect tool for microbusinesses. The best value plan, other than the free plan, has up to fifteen users.
Implementation Process: You can sign up for free, without a credit card, for the "gratis" plan. Once you've signed up, you go to the settings and upgrade within the app. Enterprise users (those with over 200 users) can email the sales department to find bulk pricing.
Cost: The lowest tier is a free plan that includes free technical support. Up to 3 users can use the "gratis" plan, with 200MB of storage, and up to 2,500 contacts. The "starter" plan, which is $29/mo allows for up to 6 users, 6GB of storage, and up to 25,000 contacts. There are also "large" plans that allow for up to 100 users for $199/mo and "extra large" plans for 200 users at $299/mo.

9. Greenrope
Key Features: GreenRope integrates a CRM with email and TXT marketing, survey tools, calendars, customer service ticketing, a website manager w/CMS, and project management w/ real time tracking.
Company/User Best For: Targeted at SMBs, with the ideal business having 100 employees. Greenrope has special resources available for startups, NPOs, restaurants, education, real estate, and membership orgs.
Implementation Process: GreenRope is cloud-based, so there is nothing to download. In order to begin your free trial, you first must create an account, using the GreenRope website. You enter basic information, such as your name and email, and more advanced information, like your currency, time zone.
Cost: There are two price tags involved in Greenrope, one to get started (initial costs), called "Quickstart," which is offered in three tiers (ranges from $200-$300) and a second, ongoing cost, which has seven tiers. The tiers are as follows: Starter ($99/mo) 1,000 contacts; Premium ($129/mo) 3,000 contacts; Pro ($149/mo) 5,000 contacts; Powerhouse ($169/mo) 7,500 contacts; Enterprise ($199/mo) 10,000 contacts; Magnificent ($299/mo) 25,000 contacts; Ultimate ($399/mo) 50,000 contacts. Additional contacts after ultimate are half a cent each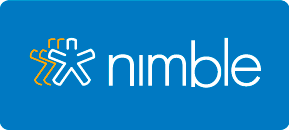 10. Nimble
Key Features: Unifies the social streams, inbox and calendars from different sources like Facebook, LinkedIn, and Gmail. Nimble has dozens of apps that it can integrate with, including MailChimp, GoToWebinar, Constant Contact, Desk.com, Google Contacts and Highrise.
User/Company Best For: Nimble focuses on growing businesses. The ideal subscriber will have a significant presence on LinkedIn, Facebook and Twitter, but needs to converge all three streams and contacts.
Implementation Process: Nimble makes use of the cloud by matching up your social network information across multiple networks, and automatically seeks information about a contact from social networks. It has a specific algorithm to find duplicate contacts.
Cost: $15/mo/user that includes a multi-user account, unlimited network contacts, unlimited communications history, an unlimited number of deals, field customization, and full access to third-party apps. Additional space can be purchased in 25GM increments for $25/account/mo. There is a 14 day trial period with no credit card necessary.
Lackluster customer service tools can be detrimental to the overall quality of support; therefore, it's important for users to maintain comprehensive and intuitive tools/options. Again, customers want to feel that they are valued, and typically they will gauge this feeling according to the level of customer service in which they receive. That being said, businesses should look to deploy customer service tools that are effective in engaging customers, as well as assigning, monitoring, and analyzing the processes. In doing so, the overall quality of the customer service experience is sure to improve—subsequently leading to greater success.
Related Articles:
– The 100 Most Underrated Small Business Blogs
– Top 3 UC Tools to Compare for Your Workstation