Within any industry, companies are always looking to edge out their competition. While there are a number of different ways to do so, one of the most practiced (and conscionable) methods is through introducing new innovations/expanding upon existing technologies. These types of breakthroughs can really help companies stake their claim in an industry. For example, Apple's MacBook laptops and iPhone smartphones revolutionized both industries, as well as propelled the once secondary company to immeasurable heights. The VoIP industry is no stranger to innovation or competition. As the industry continues to grow more popular, more providers and services have been springing up. This has made distinction hard for many providers; however, some providers have not let competition deter them. Instead, they have sought out to improve their own brand by expanding their services and pursuing new innovations.
In doing so, many companies have turned to the US Patent and Trademark Office in hopes of securing official patents for new communications technologies. Innovation is essential; however, too much of anything is never really good. While VoIP providers and companies submit and implement new inventions more and more frequently, how will users ultimately be affected? As with most things, there are both positives and negatives to be had. As stated above, patents help companies to better distinguish their brands and diversify their offerings; however, what do they really mean for users? Simply put, users stand to gain the most from companies' pursuits of patents. New technologies will undoubtedly stir competition. As such, companies will be offering users extended functionality and new applications/uses for their existing systems. Though new innovations are nice, there are some potential disadvantages users should be aware of.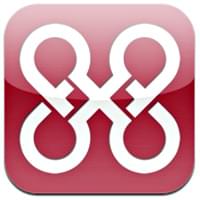 First off is oversaturation. As companies submit more and more new technologies, interest may start to fade. VoIP offers cost efficiency; therefore, users want to ensure that advantage is maintained. If new technologies and upgrades are constantly released, it may prove too costly for many to adopt. That being said, control is important. Just because you can do something doesn't mean you ought to—i.e. providers should utilize inventions effectively. 8×8, Inc. is a company that seemingly understands this. No stranger to pursuing patents, 8×8 has recently received their latest patent, titled "Systems, Methods, Devices, and Arrangements for Emergency Call Services Using Non-traditional Endpoint Devices." As such, 8×8's newest invention targets the various challenges of providing emergency services to newer voice and data applications, devices, systems, and methods by addressing emergency call centers' implemented infrastructures. As stated above, 8×8 is no stranger to patents, as the company has received approximately 87 since its establishment; however, the company is able to manage their outflow of products and services as to not overwhelm users.

Additionally, many users are looking for accessibility and ease of use with their systems. While function is also detrimental, continuous releases of new products/extensions may cause complications within users systems—i.e. some may feel overwhelmed.  While companies (like 8×8) actively pursue new patents regularly, companies who receive fewer patents shouldn't rush to release their offerings until they're ready. A good example of this is Fonality. Recently, Fonality has been awarded two new patents, one for universal queuing for inbound communications, and the other for a system for distributed communication control. These issuances mark the company's second and third assignments. The first invention (universal queuing) is designed to assist direct communications received by communications servers through implementing a selective process. The second invention, which was assigned Christmas 2012, deals with "System and Method for Distributed Communication Control within an Enterprise." Rather than rushing these offerings out, the VoIP provider has been spending time fully developing their offerings to better ensure maximum success.
Another key factor to be aware of is the technology being adopted. Earlier this year, the Lawful Interception patent garnered a lot of attention. As such, the application looked to monitor VoIP communications—i.e. all calls at any time. While governmental applications seemed useful, residential use was met with much more speculation (users fear breach of security/privacy). That being said, companies must work within the government's rules and regulations; however, this assurance is not enough for everyone. The point is that users need to be aware of new and emerging technologies, as not all of them will be beneficial for them.
Patents can be very useful for both companies and users; however, they can also be a double edged sword. It's important that users understand the functionality of new innovations/technologies, as well as the needs of their system(s). In doing so, users will be better able to utilize new technologies.
Related Articles:
– 8×8 Virtual Office Expands By Simplifying
– Fonality Integrates Box Into Web Client