As the VoIP industry has continued to grow and advance, more and more variant services have become available. Currently, users can choose from a variety of services including Business VoIP, Residential VoIP, Hosted, Managed, Virtual, and On Premises PBX, SIP Trunking, Cloud Communications, and more. With a number of different options available, it may be intimidating for users to discern these services from one another. Sure, each mode has its own intended uses—each complete with its own features and benefits—but many often overlap, appearing similar in overall function. For example, while Virtual PBX and Cloud Hosted PBX share many common traits, there are many variances between them. That being said, distinction, though sometimes tricky, can help users better select the best service for their use.
Communications services can ultimately be boiled down to On Premises and Hosted Solutions. While On Premises solutions have been more widely embraces, current trends show a rise in the adoption of Hosted Solutions. Cloud communications spin out of hosted solution. Cloud Communications go beyond other VoIP services to increase cost efficiency, feature, accessibility, and ease of use to better build, distribute, and scale users' communications systems. In doing so, the solution(s) allot for various advantages that are specific to the service. A more technical definition defines Cloud Communications as being "data-center-hosted services that are run and accessed over an Internet infrastructure." That being said, Cloud Communications can be very appealing to a variety of users; however, users should not flock to the mode based solely on popularity. Instead, users should analyze their intended uses and, subsequently, the essentials their system must account for. Though Cloud Communications allot for a number of advantages the solution isn't for everyone. Additionally, neither are on-premises solutions/services. While the answer of what's best will vary from user to user, as well as system to system, here are some basic things to keep in mind when considering Cloud Communications.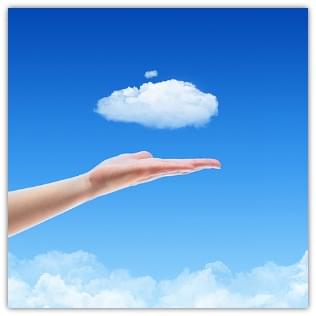 Support: Switching to cloud communications offers users extensive benefits including greater cost efficiency, better maintenance/management, easier upgrades, more current/up-to-date features, and much more. Yet, despite these benefits, cloud systems are not for everyone. First and foremost, users must be sure that their solution/service can meet all the necessary day-to-day needs. Cloud communications can seem very appealing for users with limited resources, as it can be financially exhausting to invest in an internal system; however, users must not sacrifice functionality for cost efficiency. For example, Voice is a necessity for business communications—i.e. for both employees and customers; therefore, cloud services needs to support calling functionality.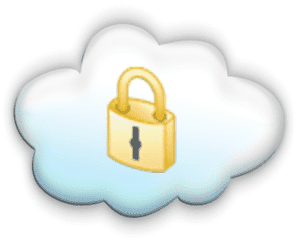 Security: Security is important with any system/service/solution, and Cloud Communications are no different. However, unlike other technologies, Cloud technology is still developing; therefore, security risks are not clearly defined as black and white. That being said, users considering cloud solutions should be aware of the cloud's need for tight security protocols—i.e. .e. structure/organization of security, sensitivity of information being stored and transferred, automated, safeguarded processes, etc. Also, users should understand how exactly cloud communications will work with their systems. For example, if some aspects of the system are managed in the cloud, hardware may still be on premises, and voice packets may still run over users' existing infrastructure. That being said, users need to make sure their network is able to support function as well as securely do so.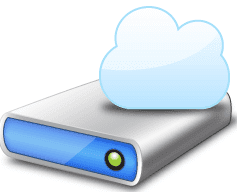 Storage: Despite all the advantages of cloud systems, some users still find value in managing and maintaining in-house phone solutions. One reason is storage space. With a cloud, some users are worried about filling up the allot space they have; however, there are ways to combat limited storage space. One way is to pick and choose what is placed in the cloud. Separate from this, many cloud services—for example Gmail—look to be increasing their capacity for users.
Provider: Not all clouds are the same. As with any solution/service selecting the right provider is essential. In finding the right provider, users should look to determine their intended use of the system. Once this is done, users can move to select a provider whose service is best fit to tackle their objectives. For example, cloud communications allow for greater mobile usage—i.e. service can be accessed by more users, from more places, and from more devices. With this, users can greatly augment their productivity and efficiency. Inversely, mobility does open the door for increased security risks; therefore, users must again be sure they have quality security practices and protocols in place.
Hybrid: Some users will undoubtedly be torn in selecting their communications services. With that, users may not have to choose between two. Currently, there are a variety of hybrid services, which blends both Cloud and physical solutions. "While the cloud market matures, IT organizations must adopt a hybrid IT strategy that not only builds internal clouds to house critical IT services and compete with public [cloud service providers], but also utilizes the external cloud to house non-critical IT services and data, augment, internal capacity and increase IT agility," states Chris Howard, Managing Vice President at Gartner. Here, Howard perfectly outlines what users should look for with a hybrid service.
There's no denying that Cloud Communications are on the rise. While they continue to allow for expansive benefits, ease of use, and greater cost efficiency, their implementation and adoption are likely to grow. Currently, InformationWeek reports approximately 57% of (enterprise) users are still using premise-based telecommunication services, roughly 13% are using hosted offerings, and another 30% are using a hybrid strategy, which blends both cloud-based and on-premise tools. Yet, even in the face of their popularity, users must ultimately make sure that their service/solution carriers out their core functions. While some users may fear switching to a cloud-based solution, a hybrid option may be best. Cloud Communications present a number of benefits to users; however, they still may not be for everyone. That being said, its ultimately up to the user to consider their needs.
Related Articles:
– Making Sense of the Options: Hosted vs. Cloud vs. On Premises Solutions
– Does It Matter? Cloud PBX vs. Hosted PBX