ShoreTel has been busy of late. Recently, the unified communications (UC) provider partnered with IBM to integrate their Communicator platform with Sametime. This being done, the provider doesn't look to be slowing down. Instead, ShoreTel now looks to expand the offerings of those enlisted in the ranks of its Champion Partner Program. The Champion Partner Program is designed to help businesses that offer ShoreTel products, infrastructure, support, or all of the above, by fitting them with ShoreTel's offerings. In doing so, partners are able add another voice service to their portfolio, as well as offer features and bundles that maximize sale margins, add structured maintenance, and enhance simplicity and usability. Now, with the acquisition of M5 (now ShoreTel Sky) in March 2012, ShoreTel looks to fit Champion Partners with even more offerings.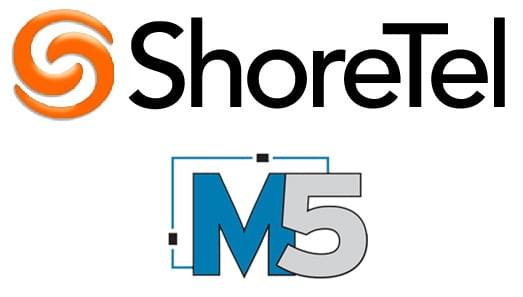 With the above acquisition, ShoreTel was able to offer customers a choice between on-premise IP PBX and hosted cloud solutions. As this acquisition and offering was met with positive reception, many Champion partners signed on to refer and/or sell the ShoreTel Sky cloud solution. Now, the provider has fit longtime ShoreTel Sky cloud division partners—i.e. Myriad Supply, Flexible Business Systems, Derive Technologies, and Precision IT—with the ability to offer this choice to their customers. With this addition, the partners mentioned above will be fit to offer customers on premise voice, unified communications, mobility, and contact center solutions, as well as the cloud based solutions they have already been offerings. While extending portfolio offerings is generally a good thing, one must still wonder the effects this may have—will these providers' portfolios now be too dense for users to navigate? Also, in offering more, will these providers over extend their reach?
While the fears of complexity and oversaturation/overreaching are always present, ShoreTel and its partners have unique advantages. In the past, ShoreTel has been the only UC provider to consistently lead the industry in customer satisfaction; therefore, both providers and customers can rest assured that quality and customer support/service are readily accounted for. For example, Amnesty International's (a customer with ShoreTel for 4 years) Director of IT, Lesely Edinboro, states, "What sets ShoreTel apart is its commitment to customer satisfaction and helping organizations implement a unified communications system that best meets their unique needs, whether it's on premise or in the cloud." This showcases the success ShoreTel has had in offering choice solutions. That being said, partners equipped with these offerings are likely to find similar results.
Along with customer satisfaction, ShoreTel's solutions are built to allow scalability and growth as needed; therefore, customers do not have to worry about outgrowing their selected solutions. That being said, in fitting partners with the ability to offer both on-premise and hosted solutions, these Champion partners are able to offer the same flexibility. David Petts, Senior Vice President Worldwide sales at ShoreTel, states, "ShoreTel's value proposition for partners is unique in the industry. With our top-rated on-premise solution as well as our hosted ShoreTel Sky Solution, reseller partners can offer their customers the ultimate choice."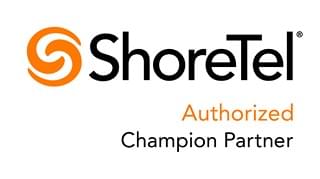 Aside from effects on customers and users, ShoreTel and their partners' offering of both on premise and hosted solutions bodes well for the industry at large. The offering of both modes suggests that the industry is closer to better integrating both cloud and premise based solutions. ShoreTel CEO, Peter Blackmore, states, "We are also building a hybrid approach that will allow us to deliver cloud apps and services to on-premise customers."
ShoreTel has a solid reputation in regards to quality services and customer satisfaction. Both customers and industry professionals understand and know what this UC provider has to offer—i.e. ShoreTel was recently announced as being the model for Australia and New Zealand partners. That being said, partners are sure to benefit from ShoreTel's offerings, especially their newest additions. While there may always be some level of speculation and hesitancy, the ShoreTel name should quell some lingering doubts.
Related Articles:
– ShoreTel's Cloud Division Adds Alliance Partner
– What Do the VoIP Industry's Project Growth Rates Mean for Users?