Wouldn't it be great to feel as confident as a big business, but without the inherent corporate inertia and maintain your fast response time like a small business? Your call center could be yourself, or just a few employees. VoIP has given you the freedom to allocate different numbers to different phones, different numbers to different sources or inquiries, and even allow you to take calls on the run. When you're searching for VoIP, it's because it's time to upgrade, and gain better customer retention and call quality for customers.
Today we're going to look at a couple of expert discussions that help you focus on how to make the right choice of VoIP for the way you run your business.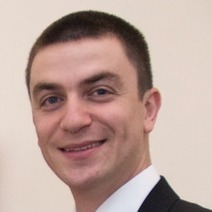 Any idea why Google trends shows VoIP search has a declining slope?
Mr Moldovan is a Consultant and software architect in the Communications Industry. He pointed out an interesting trend which at first glance seems to describe a misleading subtext showing declining VoIP interest. We are also interested in the question he posed. In fact the technology and infrastructure has matured, so people are becoming more discerning about the way they search.
We believe that with the saturation of Voice over Internet calling from within Social Media Apps, and platforms the general public has taken VoIP more for granted. This could be analogously described as everyone having access to the internet, it's becoming so commonplace less people are concerned with the details of how they connect to it. Gone are the days when we had to research Wi-Fi, or where these public hot-spots are. With search behavior becoming less hungry for how and through what provider or free service they can utilize Voice Bandwidth channels, instead the users have become more discerning for quality, convenience, and cost effectiveness.
For example, we will see behaviors increase according to our accessibility to the internet questions raised might be how can I make use of VoIP via my iPhone? Is it possible to get Mobile VoIP that meets my business quality expectations? Can I do all of this cheap?
Vlad Asks: Is Skype a Telecom Provider and should Microsoft register Skype as Telecom company?
The discussion comes from not being able to pigeonhole Skype when it serves both as a partial substitute for traditional phone service as well as serving as an instant messaging service.
On one hand yes, it is a Telecom Provider: They do interconnect between networks out of exchange points. On the other hand no: Skype is public network, connecting pals. They buy a voice traffic from international exchange points, and have no presence anywhere, except Luxembourg.
Vlad is quick to point out, is that the VoIP telecommunications industry self driven, without aid of government to benchmark standards of calls quality. What this means is by becoming more discerning over the clarity and quality of VoIP as a communication infrastructure to your business, you are contributing to increase the service expectations from VoIP providers.
Hopefully by checking out places like our Business VoIP reviews we provide that discerning forum for you to assess which Hosted VoIP provider sounds least like a Dropped call from AT&T.