Over the last few months, many VoIP providers and carriers have been aggressively expanding their service capabilities. While some companies have sought out new upgrades to expand feature, function, and integration, others have turned to partnerships to increase operability and scope of service.  Yet regardless of means, all VoIP companies are looking for the same ends: offering their users the most expansive and inclusive services. While this is a sound concept, is it possible that VoIP providers are stretching themselves too thin?
VoIP service is typically expansive as it offers a host of features (both included and add-on) and a variety of function. Still, providers are not content. Instead, they continue to upgrade and expand to offer new capability. While this may seem beneficial to users, this may not always be true. In fact, in some cases overextending can hurt providers' service. Typically, many companies look to expand their product line to create and maintain a truly comprehensive solution. For example, SimpleSignal recently announced three integration upgrades, which are suited for Microsoft Lync. In doing this, the provider is able to integrate Lync through all of their services and features (i.e. unlimited calling, integrated voicemail, data system redundancy, SMS texting, call recording with data mining, and full Microsoft Office Integration etc.). That being said, SimpleSignal has created a holistic solution that supports greater functionality on every level.
Although SimpleSignal was able to execute service expansion well, not every provider can do this. In some cases, providers move to add service, function, integration, and/or feature and end up diminishing the quality of their service. Overextending can be common as companies, specifically VoIP providers, try to meet every user demand imaginable. A good example of this is Vocalocity and their mobile app. In an attempt to meet user's increasing mobile demands, the provider released a mobile app designed to include all its functionality. While the app does include core functionality and features, there is a tapering off of applicable uses, and subsequently, quality. The mobile extension is tailored to executives more than average staff personnel. With this, accessibility and usability are greatly diminished as functionality—i.e. managing/integrating contacts and settings—is reduced and/or complicated. Vocalocity's reasoning in expanding to make a mobile app is basic: to provide a mobile workforce with a fully functioning and capable mobile solution. Although the app is serviceable, there is a clear drop off of quality present. While Vocalocity's Desktop is an extensive body of capability, the mobile app is little more than a skeleton.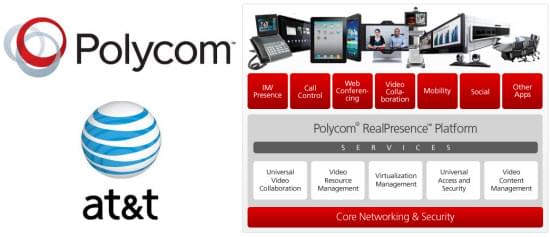 This is the biggest issue in companies looking to expand their service. Sure, upgrades and updates can mean a larger scope; however, is it worth sacrificing quality? I'm not saying that expansion is a bad thing because it isn't. No, what I am saying is that it should be done in moderation to avoid quality loss. That being said, aside from self extension, many providers have sought out partnerships. For example, companies like Polycom and AT&T and Acme Packet and CounterPath have teamed up to pool their services to create one more expansive solution. Though some users may not feel comfortable with this—as they may not want to be associated with another provider/company—this method of expanding allows providers to better balance their offerings. For example, AT&T and Polycom's partnership is beneficial—i.e. AT&T utilizes Polycom's services to enable greater availability of cloud-based video communication service, and Polycom utilizes AT&T's Telepresence solution to supplement their original platform. The The result is a new solution, RealPresence—which combines the best of both providers. Here, both companies expand their services, but instead of overstretching their operational capability (i.e. offering the service directly) they receive help from another company.
VoIP providers should concern themselves with quality when looking to expand their functionality. Though upgrades and advances in feature, function, and integration can be very beneficial to users, it should never result in a cut in quality. Though partnerships may be more advantageous, they are not without risk—i.e. users can sometimes get involved with less desirable companies. As VoIP capability increases, providers will undoubtedly look to expand their services to include the most advanced functionalities. While it is important to have a diverse VoIP solution, it's more important to have a quality service.
Related Articles:
– AT&T Extends Reach in the Cloud
– Finding "The Best" Anything – User Discretion Advised