Know that wonderful feeling when you get a designer garment for less at an outlet store? That pales in comparison to the one you'll get when subscribing to VoIP, saving year round. Though the cost of everything has increased considerably over the past few years, the price of VoIP communications has been a welcoming constant. The thing that hasn't been so stagnant, is the rollout of amazing new offerings from the technology. On one end of the spectrum, I am referring to the boom in solutions – making them more competitive and less expensive than ever. On the other, is the abundance of talent VoIP subscriptions often boast. The most discerning of shoppers will immediately pose the question, "Do I get what I pay for with VoIP?" The answer to this is a resounding 'yes', and it's not exactly difficult to go further by explaining why. This is the reason I'm here today – to drive this point home with ease. Let me enlighten you as to how investing in VoIP will deliver unto you, more than you could ever imagine:
Digital Bliss: You'll be in calling heaven with VoIP – once you get it, you'll wish you've always had it. I prefer to call it digital communication, in comparison with other luxuries we enjoy nowadays that are automatically ordered and managed. Face it, we live busy lifestyles and can't be bothered with many archaic means of micromanagement. At the turn of the century, many people were afraid they would one day be replaced by computers. Well, that day is upon us, and I'm sure many executives have taken delight in eliminating an entire yearly salary through intricate auto attendant systems offered through VoIP.  Don't get me wrong, I'm not advocating cutting jobs, but I am certainly for BIG cost savings wherever applicable. Wish you had a competent personal secretary in your own home? Look no further than VoIP, which offers comprehensive call queuing and forwarding on the Residential level as well. You'll be hard pressed to find anyone that wants to increase their expenditures while getting nothing better in return. VoIP allows you to get more for less, and that's something nobody in their proper mind would pass up.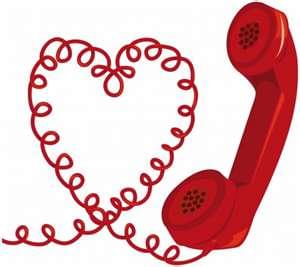 One Love: Simplify, consolidate, alleviate – those are the three ways of viewing the way VoIP rolls all of your communications into one while taking the stress and minute counting element out. Billing is straightforward, and you can stop watching the clock like you do on PSTN. My Father is a frugal man who's also an obsessive planner, so mix these elements with traditional calling, and you've got my Mother on highly enforced, timed calls to her sister in Las Vegas. Within the continental United States, you'll never worry about long-distance charges again. For the residential VoIP user, the delivering of voice via data packets has meant a significant difference in overhead cost for providers, which trickles down to you, the consumer…simple equation, cheaper billing.
Limitless: Unlimited anything is the best gift you can give yourself when uncertain on how much you might use it, or certain you'll be using it often. All of the top VoIP providers really come through when it comes to offering calling plans that are infinite in minutes, and features. Long distance, as explained above, will not be a factor when calling within the U.S and sometimes Canada, with further locales only costing a few cents per minute. Each provider has a comprehensive chart, so you can get an idea in advance how much you might spend when calling a family member in Malaysia; or even be delighted to find a roster of up to 60 countries for international calling are free with your service. All things considered, the grand total will be much less than your current bill. As for unlimited calling plans, expect to pay between $19-$35 for a few business lines, plus related taxes, which average under $10 bucks in total. For the residential user, costs for unlimited calling are much cheaper, ranging from roughly $6-20. This is where Mastercard might give you a rundown, and finish by stating how not worrying about overages is "priceless". Communicate smarter with VoIP, and never worry about scrutinizing another bill. Unlimited calling is one of the many ways you can pay less and get more with Voice Over IP, with many consumers already noticing the difference – I know I have.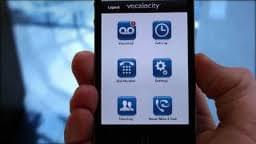 Features, Features, and More Features: Beyond simple novelties, VoIP brings some of the most pervasive means of communication to the forefront with cutting edge, innovative features. Many providers offer their own mobile application, so you can take your line with you on-the-go. I'm not talking portable phones, I'm talking an app right on your smartphone or tablet that will ring when your desk or home line is called. These are generally available on the Google Play/Apple Store, and users may log in using their same credentials for operation over 3G/4G/Wi-Fi. Best part of all, is these integrated applications are almost always free, meaning something valuable and extra that won't cost you – something almost unheard of nowadays. There's also more recent offerings of SMS with VoIP, endowing your subscription with one of the most utilized means of communication, from your desktop or mobile device. This means getting in touch with anyone, anywhere, which is again, an element of VoIP which transcends costs and fittingly, gives you more than what you pay for.
There are many more offerings exclusive to each provider that make the switch to Voice Over IP more than worth it for residential and corporate use. In the overall scheme of things, traditional PSTN services are one-dimensional, with providers having no incentive to add anything new or innovative. With VoIP, offerings are being improved upon daily to bring the best to consumers, equipping them for the future without charging more. Though the initial movement might be a difficult one, the everlasting benefit will be reassuringly apparent in a brief period of time. VoIP delivers more than what you pay for, with less cost than what you're used to shelling out monthly. Start saving now, and you'll be thanking yourself later.
Related Articles:
– Why is VoIP So Cheap?
– Five Ways to Identify Your Current Phone Systems Needs & Costs
– Business VoIP Buyer's Guide – 10 Questions to Ask