Over the past few years, the VoIP industry has steadily grown. With that, the want for increased mobility with VoIP has also grown. Consumers typically seek out mobile VoIP apps because they provide extensive service features and can be easily downloaded (typically for free or low cost). As a result, many companies have begun producing more advanced and inclusive mobile VoIP apps. Though more and more apps have found successful advancement, the pace is often slow. Additionally, many still fall short of the reliability and service features of standard desktop VoIP. Despite this, however, companies continue to turn more and more of their attention to mobile VoIP applications to try and fulfill users' wants and demands.
In doing this, however, how does this affect the VoIP industry? As companies continue to fast-track mobile VoIP apps, it's clear that these apps will impact the industry in a big way; however, will it be positive or negative? 2013 looks to be a big year for the VoIP industry as the TechNavio report projects market growth at a rate of about 10.15% a year from 2012-2016 for fixed VoIP services in the US. With this projection, it is still unclear how mobile VoIP apps will factor in. As consumers begin to utilize these apps more and more, VoIP could see a tremendous boost in popularity and usage; however, with many of these apps being highly accessible, free, and easy to use, these apps could also stunt industry growth through 2013. This doesn't appear to be the case though, as many apps allow for further integration and greater flexibility. Some even offer desktop integration. Amongst the many mobile VoIP applications are companies striving to better incorporate all VoIP aspects in a mobile casing. In doing so, these companies and their apps will most likely impact VoIP users in 2013.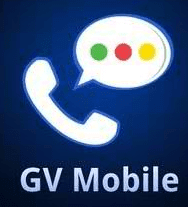 Google Voice for Mobile: With mostly positive user reviews, this app is one of the better mobile VoIP apps currently available. The Google Voice mobile app is free and allows for many service features that available through desktop VoIP, including a Google Voice number, voicemail transcription, cheap international calls, integration, free text messages, and custom greetings. Additionally, the app is available in different ways based on the device you have. The downloadable application is available on Android, Blackberry, and iOS platforms. The web-based version (m.google.com/voice) is available for iOS, Palm WebOS, Nokia S60, Windows, and more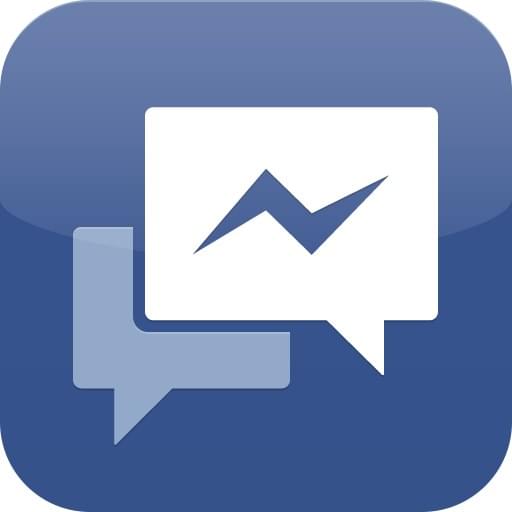 Facebook Messenger App: Another free app, Facebook's mobile messenger has started to expand to include VoIP features. Earlier this month, Facebook unleashed their iOS and Android app update, which came with new voice features. These features enable users to send voice messages to other users. Additionally, in certain regions, users were able to make voice calls. The Facebook app now includes a big red button that when pushed will allow users to record messages instead of typing them out. While Canadian users are able to use the app to access free voice calling services and make unlimited calls, this feature has not yet been released in the US; however, according to Engadget, users can hope to expect this function soon if all goes well. The Facebook messenger app is currently available for Android, BlackBerry, and iPhone platforms.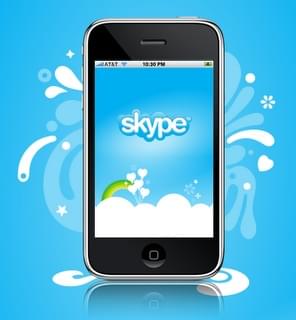 Skype Mobile: This free app offers more than video calling, it includes a Skype to Go number that requires no download and can make calls from your mobile phone, free Skype-Skype calling and IM, and international phones (priced per minute, month, or prepaid with Skype credit). Skype mobile rates vary depending on location. Additionally, this app is available for the Windows Phone, Android, iPhone, and iPad platforms.
Mobile VoIP apps continue to upgrade and develop to include all the features and functions users want. As this occurs, the amount of people using mobile VoIP will increase exponentially.  Leading analyst house, Juniper Research states that by 2017, mobile VoIP will reach 1 Billion users, or 1 in 7 mobile subscribers. This projection of the next few years illustrates a drastic shift in how voice traffic is carried. In addition to this, the house states that only a small amount of users will pay for service. This would not only impact the VoIP industry, but the mobile phone industry as well. With users taking full advantage of mobile VoIP apps, they will be able to downgrade service plans with their mobile carrier. Phone carriers will still be necessary; however, users will be able to save on plans.
In regards to the VoIP industry, all standard desktop VoIP services typically incur a monthly fee. But as mobile apps begin to include the same advanced functionality for less (if any) cost, many VoIP providers could find themselves losing customers over the next few years. Inversely, mobile apps do not typically offer as broad a set of features as standard desktop service. Therefore, users who employ mobile apps may wish to extend the service to their desktop with a provider and plan.With apps being regularly updated, users can expect a flood of new features added to existing mobile VoIP apps. Despite this quickened pace though, desktop VoIP providers can still offer more advanced features (Find Me, Follow Me, Presence, etc.), and additional add-on features (fax capabilities, web tracking, etc.) that mobile apps don't yet include. Additionally, most VoIP providers offer mobile apps along with their standard services; therefore, users who sign up with these providers gain mobile access to their full accounts in addition to the standard service. As providers develop their own exclusive apps, users may continue to incur their services.
Mobile VoIP apps will continue to have a limited effect on the VoIP industry throughout 2013. Though the number of mobile users will definitely grow, there are still some factors that discourage other users (i.e. perception of extra fees, downloading the app, etc.). The apps listed above illustrate the increasing inclusion of feature and function. While this grows, mobility will undoubtedly become more sought after, as well as more popular with users. Mobile VoIP apps have already ensnared users' attention. As the trend continues, companies will continue to devote more of their attention to that area. The VoIP industry will definitely feel the growing want for mobile VoIP in 2013; however, as companies and providers continue to expand upon their mobile apps, greater effects (customer loss, price drop, etc.) will most likely be greater moving forward.
Related Articles:
– Most Popular Small Business VoIP Phones
– Top 5 Future Developments in VoIP Announced at CES 2013