Born in Edison, New Jersey (later moving to Holmdel Township) back in 2001, Vonage would go on to shake things up by offering subscriptions for residential VoIP and SIP service roughly three years later in the U.S. and Canada. In its heyday, Vonage was the service, pioneering low-cost services for residences and small business. As time went on, more competitors starting finding their way to the communications coliseum. With VoIP services gaining popularity, Vonage have seemingly lost theirs. The mighty haven't yet fallen, though they have had their fair share of stumbles over the years. A series of unfortunate events have contributed to this downward spiral for the provider, and it really dawned on me the other day that I needed to look into this. The amount of sheer hatred from consumers is disheartening, and probably one of the more vile lashing outs I've ever seen, hands down. Here's what I found on my journey – an unadulterated account of a once great VoIP empire in decline: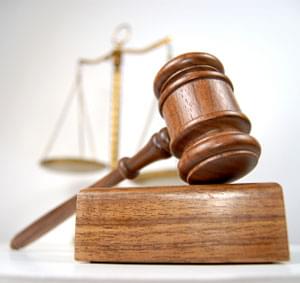 Legal Woes: Vonage have been in court a number of times for a number of reasons, ranging from infringing on patents, faulty faxing, to class action lawsuits from consumers. The former resulted in Vonage paying out big – a staggering $58 million went to Verizon Communications, as Vonage did step on their toes in the realms of call-waiting, voicemail, and VoIP connections. In the the case of the class action suit, Vonage doled out about $4.75 million in early 2011 to avoid going to trail. Not an admission of guilt by any means, though in doing so, they were tepidly appeasing a large number consumers who were charged improper disconnect, termination or cancellation fees. Others who later banked on their grievances did not find the provider to adhere to promotional one month free and money back guarantee promises. Yet another notable incidence way back in the initial debut of their IPO (Going public in 2006), found shareholders accusing them of misleading investors. In the first seven days of trading, this stock lost about 30 percent of it's value – likewise, people got pissed. Accusations flew about that Vonage had offered shares to customers knowing institutional investors would be reluctant to buy Vonage stock. It was a whole mess, but certainly wasn't the end of legal labors for the company.
My next point of discussion, caused a stir later in 2011, where Vonage settled with 32 states for $3 million, on top of full refunds to eligible consumers finding difficulty in cancelling (among other things). The investigation inevitably found the provider to have paid incentives to customer service representatives for retaining customers in lieu of cancellation. You'll see how that dark fact comes to light in a moment, as more injustice was revealed over time with little to no rebuttal. All I will say, is Vonage hands out cash for erring like Willy Wonka hands out candy for fun – it's astounding. I can only imagine they've read more subpoenas than an old priest has read sermons. Ok, that's enough for now…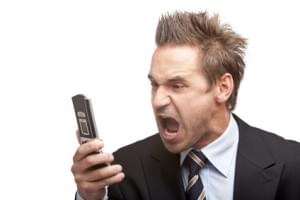 ​Breakin' Up is Hard to Do: Vonage requires consumers call a Customer Care toll-free number, being service cancellation is not available online. There are numerous companies of all types which employ this method, and it's candidly one I really dread. If you are able to relinquish fees and sign up on line, you should also be able to cancel without a hassle. The interesting part is that employees were paid incentives to make you stick around, badgering you in the process. Seems like a misappropriation of commission, and a surefire way to aggravate people that might already be so – surely there are better ways to reward your employees than bribing them to relentlessly twist customer's arms to stay.
TMCnet's CTO, Tom Keating recorded his tedious effort to cancel his Vonage service on September 26, 2006. He's pretty thorough in his documentation (IVR to end), recording his repeated explanations for needing to cancel, while the Vonage agent has a veritably answer for everything. Frankly, it's pretty unreal  – listen to the mp3 of the call
and try not to cringe. In the past, I've actually had ex-girlfriends give me less grief for leaving them than Vonage gave Tom in that effort.
There's many more testimonials and a general discontent in disconnecting for consumers across the board. Providing an explanation for cancelation followed by a myriad of suggestions and beckons to stay is both irritating and a waste of time. One consumer noted being so frustrated in repeatedly being asked there reason for leaving, responded, "I'm cancelling because it's raining outside." Number porting? Also something subscribers were mandated to take care of BEFOREHAND or be left without any service whatsoever (as noted at the end of the Keating call). Fees apply for early termination ($39.99) and the consumer is responsible for all charges and fees to the end of the billing cycle (Don't cancel on the first if your cycle is up to the last day of the month).
People Truly Despise Them: With the fire of a thousand suns, consumers legitimately and adamantly HATE Vonage. It's almost as if they've been so wronged, that a complete siege from an angry mob carrying torches and pitchforks at Vonage HQ doesn't seem totally out of the question. If I see some sort of raucous mutiny going on across the bay from my Brooklyn home, I'm going to simply assume it's all out attrition in Holmdel, NJ. Anyway, let me get to the gravy of this piece and discuss some testy testimonials and raging reviews on the Residential VoIP provider. They range from hilarious, saddening, to outright frightening, but generally seem to offer some sort of catharsis to jaded subscribers: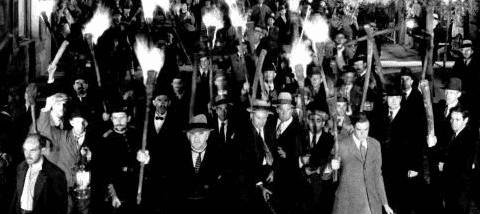 We Hate Vonage: Defending the Internet Phone Revolution​ – Effective in it's simplicity, wehatevonage.com is the brain child of a a frustrated consumer who had some difficulty in finding a hateful domain name – www.IhateVonage.com & www.VonageSucks.com were already owned…by Vonage Holdings Corp. He describes his initial impression of Vonage as inspiring him to think it was "pretty cool", however, we all know that sort of sentiment can change regarding things, people, or in this case, VoIP service. Several months ago, we were giving away a free iPad and got a nominal amount of responses – ask people to complain about Vonage, and they'll come in droves (approximately 1650 people have posted, including subscribers and even employees). Here's a few excerpts from the site – notice how the number scale measures "level of frustration" rather than satisfaction:
The "Vonage Sucks" Guy: Meet Boon38, charmingly known as Eye Booger (based presumably on the fact his maiden upload features him "blowing snot" out of his eyes) – a fairly easy-going gentleman who enjoys the drums, playing Fruit Ninja cooperatively with his daughter Jovi (on Kinect), and obliterating analog telephone adapters with a hammer. Before I get to that, it's also worth mentioning that "Eye Booger" makes his living out of delivering for UPS, but switches on rage mode when companies he depends on do not return the favor.
Bon Vonage or Au Revoir?
There are a fair share of blogs, postings, and more from all kinds of different organizations and people, sharing in their dislike of the company. Still, Vonage is hanging tough, setting themselves up to announce financial results for the fourth quarter, a day before Valentine's Day. It's uncertain what those numbers will be, though it is certain for the time being that a lack of love is prominent for the residential VoIP provider. Other things worth mentioning that I came across from reviews and accounts really shocked me, especially in terms of business practices witnessed by former employees. Late last year, they started offering savings to AARP members – a hard sell in my opinion, since the members I know personally aren't exactly receptive to new technology. The significance of this move was in the timing: right after a bad financial quarter. Vonage are a business, and unabashedly conduct themselves as one without compassion – thousands of consumers can't be wrong, right?
Any way you slice it, Vonage remains one of the most well-known names in VoIP, and it pains me sometimes that people will know this name but not 8×8, or Nextiva. In any regard, the true VoIP faithful understand the measure of quality and reliability. In this department, it seems Vonage might need an intervention. Then again, if revenues are up…why worry about something as miniscule as customer satisfaction. This isn't my opinion, though it seems accurate of the stubborn old VoIP provider that's fast approaching an expiration date in the industry without some dramatic changes. Vonage have undoubtedly given a large amount of people many more reasons to hate them than their commercials.
Related Articles:
– Cisco: Attack of the Phones
– AT&T Rethinks VoIP: A Timeline of Their Journey in Telephony