A softphone is software that enables users to make calls over the internet using a general computer as opposed to dedicated hardware. As the VoIP industry has grown, so has the functionality of softphones. There are many options currently available, all offering different features and services (both free and priced). Amidst the various providers are X-Lite and Zoiper. Both offer free softphone software (with priced upgrades available) and are fit with a number of different features and uses.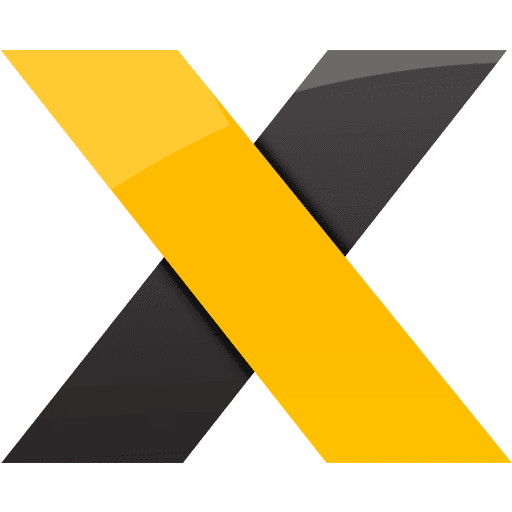 X-Lite: CounterPath's X-Lite softphone combines voice and video calls, as well as instant messages and presence management to create an intuitive and familiar user friendly interface. In doing this, the softphone has become one of the market's leading free SIP based options currently available for download. By offering a simple interface, X-Lite helps users to bridge the gap between traditional hard phone service and the world of VoIP. The interface provides a compact management system for contacts, as well as extensive call history and detailed call lists. In addition to ease of use and high accessibility, X-Lite comes with a host of quality features. While these features are available in both the Bria and eyeBeam softphones (pricing varies with each), the X-Lite free softphone enables users to use the features and software for free before purchasing them.
Although the X-Lite software is free, users will need a service subscription with a suitable business VoIP service provider or ISP (internet service provider) in order to make both voice and video calls from their softphone. Users can setup X-Lite to be used with providers such as Nextiva and Vonage Business, as well as many others. Additionally, users who wish to make X-Lite-to-X-Lite calls, send messages, and see users' presence will need to register with Softphone.com. Softphone.com is a cloud system that enables X-Lite users to contact other X-Lite users for free, using their business numbers. While you can still use X-Lite to make voice calls to users not yet registered on Softphone.com, registration is simple and free. Additionally, Softphone.com allows users access to Instant Messaging and presence features between X-Lite users. This means that users can see when their contacts are online, when they've received messages, and when they've sent messages all in real time.
As mentioned above, X-Lite offers a wide variety of features, all of which enable quality interconnectivity. Some of the features include:
– Optimization for a number of different networks as it utilizes open standards and Session Initiation Protocol (SIP) call signaling.
– Provides users with a comprehensive and inclusive contact list, which include detailed call lists and call histories.
– Provides Zero Touch Configuration of users' USB headset and/or other audio/video devices. Zero Touch Configuration can be described as a framework that enables and allows a network's components to be remotely configured.
– Utilizes an interface that is focused on contacts. Along with a pop out dial pad, the X-Lite softphone optimizes caller interface.
X-Lite is able to account for quality audio and video conferencing between users and their contacts, regardless of location. Additionally, the contact centered platform enables users to better organize and group contacts whether its family, work, or friends. As this is software there are no hardware requirements for service aside from basic component needs, which include:
Processor: (minimum) Pentium 4 2.4 GHz or equivalent; (optimal) Intel Core Duo or equivalent, Video Card with DirectX 9.0c support.
Memory: (minimum) 1 GB RAM; (optimal) 2 GB RAM
Hard Disk Space: 50 MB
Operating System(s): Microsoft Windows XP Service Pack 2, Windows Vista 32-bits and 64-bits arch, Windows 7, orMac OS 10.5 or above
Connection: IP Network connection (broadband, LAN, wireless); Constant Internet Connection
Sound Adapter: Full Duplex, 16-bit or use USB Headset
Aside from all of the features, however, X-Lite is not without its setbacks. X-Lite is limited for residential use, and therefore cannot be used commercially. Additionally, the softphone doesn't offer a tremendous amount of support from the provider. While the app requires a lot of resources (hardware space/memory), it does account for a lot of features. Ultimately, this is a great tool for entry-level VoIP, but it does not strictly appeal to beginners.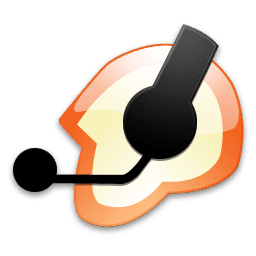 Zoiper: The Zoiper Communicator  IAX (Inter Asterisk eXchange) and SIP (Session Initiation Protocol) softphone is a converged Internet communications tool that combines high-quality voice and video calls, fax, instant messaging, and presence through a "caller-centric" intuitive and accessible interface.  As the X-Lite requires registration with Softphone.com to communicate user-to-user, Zoiper service embeds directly into the communicator to ensure free advanced Zoiper-to-Zoiper communication. Additionally, users can even configure their SIP and IAX accounts with other existing VoIP providers directly from the Zoiper Communicator.
Just as the X-Lite has price options, Zoiper offers BIZ, their paid softphone solution, in addition to the free option. While the free communicator offers a ton of features than range various descriptions, it is ultimately limited in comparison to the priced Biz. Though there are more than enough features to utilize with the free communicator, there are many more full features available in upgrading to BIZ.
The Zoiper Communicator adds to the advanced functionality of Zoiper Classic and includes a number of features such as:
General Features: Voice Calls, Video Calls (SIP), IM (simple, XMPP), Presence (XMPP), Fax Sending and Receiving, Peer to Peer Service: Zoiper Network
Telephony Features:  make and receive quality voice calls, send and receive faxes (watermarked), make free zoiper-to-zoiper voice and video calls, chat, and send faxes, import and synchronize contacts from most mail-clients, social networks, etc., ignore calls function, hold calls function, increased mobility through carrying Zoiper on a USB stick, flash card, etc.—users can run the communicator from the USB or flash card without Windows registry registration of one SIP, one IAX account, and 2 lines, inclusive contact list, Zero touch Configuration auto provisioning, automatic user registration, call logs/ call history.
Presence Features : online presence, privacy setting (set invisible status), presence authorization in XCAP.
Contact Management Features: Hosted Contact List storage on XCAP, Privacy Setting (block contacts), Contacts Storing (name, online status), Instant Contact Search, Instant adding of contacts, Avatars per contact, Contacts Sorting, Resizable and dockable contacts, calls, dialpad, and history windows.
Video Features (SIP, Windows): HD video, Video IM, Video Codec H263+, and Video Codec VP8
IM Features (SIP): IM history, Privacy settings (ban contacts), Auto minimize on first incoming IM, Incoming IM notification.
Fax Features: Auto Open of Received Fax (watermarked)
Interface Features: Multlanguage support, Detachable tabs, resizeable windows, search engine and input field, optimal auto pop-up window in incoming call, call duration display, voicemail message notification, always on top, minimize on start up, minimize to tray.
While X-Lite requires users to register (for free) with Softphone.com, Zoiper Communicator provides free zoiper-to-zoiper communication internally. Zoiper also accounts for security with its free communicator as it includes account password encryption. Additionally the softphone comes loaded with network features including STUN support (SIP), STUN server per account (SIP), DSCP support, and Network change detection. The Zoiper Communicator runs on Windows, Mac OS X, Linux, and Solaris.
Much like X-Lite, the Zoiper Communicator (Free) offers maximum cost efficiency as it offers user the option to use it simultaneously with Zoiper service and with VoIP service providers.
Both the X-Lite and Zoiper Communicator offer similar softphone service and feature. The differences ultimately lie in their connectivity with other services (X-Lite's Softphone.com vs. Zoiper's self-embed) and host of features. Both softphone options provide quality service; however, the Zoiper Communicator stands out.
The Zoiper Communicator includes a not only various features, but option across the board, including: Product interface: the interface is compact and easy to use.
Protocols: includes both IAX and SIP. In doing this, users can configure their SIP and IAX accounts with their existing VoIP provider much more easily.
Desktop Platforms: The communicator can run on a number of different platforms such as Windows OS, Mac OS, Linux, and Solaris/OpenSolaris
Mobile Platforms: Aside from the above operating systems, Zoiper communicator has greater mobility through iOS, Windows Mobile (5.0-6.5), and Android.
Web Browsers: can run using Internet Explorer (Active X) and/or Firefox, Google Chrome, Safari, Opera (NPAPI)
Additionally there are a host of features (listed above) that range a greater spectrum. While X-LIte does include its own set of features, the Zoiper Communicator offers much more variety. Users can choose to use this free app with their existing Zoiper service, or alongside their VoIP service provider. The Zoiper Communicator is not complicated, but it is more complex than the X-Lite. While the X-Lite is a good tool for beginners/new users, the Zoiper Communicator is an accessible softphone fit with much more feature. When choosing between the two options, the advantage ultimately lies with the Zoiper Communicator. With a compact interface that provides a host of feature, it is an unbeatable option. Though the X-Lite may better bridge new users to the world of VoIP, the communicator better accommodates users.