The dawn of VoIP intially inspired AT&T to quietly reject its insurgence, inevitably transforming to a progressive and vocal advocate for the technology. Most of the measures taken by the long-standing provider lately have been geared towards creating future-ready communications, and in essence, "leaving no one behind" in the process. Upon closer inspection, the clear motive for many of their movements is to make sure they also aren't left behind; as it becomes increasingly apparent that VoIP adoption is growing, and will inevitably supercede traditional phone systems. Cost is one of the largest contributors to the widespread shift – however, it is not the entire picture, as more devices are slated to roll out, in addition to advanced capabilities of existing devices (smartphones, tablets, etc). I'll get to what AT&T is doing for Voice Over IP, though it paints a much better picture to start with they were doing to prevent it from stunting their own service. AT&T has clearly appeared to acquiesce to the changes at hand.
August 2009: Call it the dawn of suspicion or whatever you'd like – the FCC launched an assertive inquiry regarding the rejection of the Google Voice from Apple's App store. Both Apple and AT&T were quick to respond, with answers that weren't exactly in concordance. Naturally, this caused a bit of stagnation that didn't last long as all was revealed in reluctant fashion. In a statement on their site, AT&T swiftly responded by stating: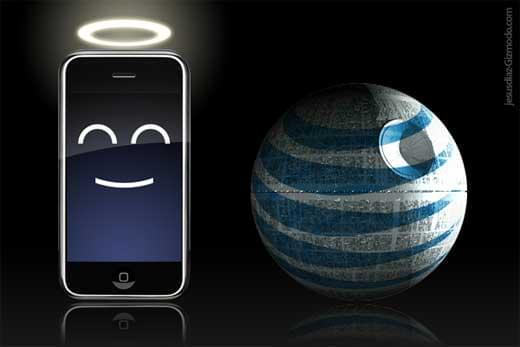 "We appreciate the opportunity to clear up misconceptions related to an application Google submitted to Apple for inclusion in the Apple App Store. We fully support the FCC's goal of getting the facts and data necessary to inform its policymaking. To that end, let me [Jim Cicconi, AT&T senior executive vice president, external and legislative affairs] state unequivocally, AT&T had no role in any decision by Apple to not accept the Google Voice application for inclusion in the Apple App Store. AT&T was not asked about the matter by Apple at any time, nor did we offer any view one way or the other. AT&T does not block consumers from accessing any lawful website on the Internet. Consumers can download or launch a multitude of compatible applications directly from the Internet, including Google Voice, through any web-enabled wireless device. As a result, any AT&T customer may access and use Google Voice on any web-enabled device operating on AT&T's network, including the iPhone, by launching the application through their web browser, without the need to use the Apple App Store."
Seems legit, no? Well, in fact it was a statement full of half truths, seasoned with a tiny dash of lies. Apple weren't the only culprits, and although blame wasn't exactly passed onto them, they were still implicated in a decision that was not exclusively theirs at all. The FCC continued to question Apple, AT&T, and Google as to the rejection of Google Voice. The removal of the application from the App Store led some analysts to suspect that AT&T nixed the software out of fear of detriment to its own voice service. On the same wavelength, Apple swept questioning under the carpet in their own way to promote and protect their product in a similar manner. The plot thickens….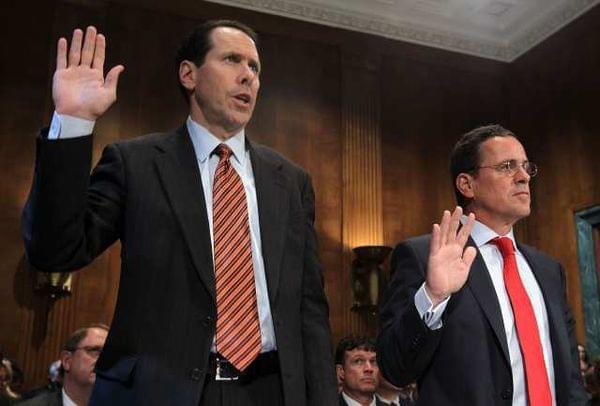 October 2009: Amid continuing probes from the FCC as to the concept of exclusivity, AT&T came forth on October 6th to announce that it would stop restricting iPhone applications on it's 3G network that use VoIP. The jig was certainly up at this juncture, as both AT&T and Apple disclosed a contractual agreement that required AT&T's consent for licensing VoIP applications on the iPhone. The provider initial responded that it "does not manage or approve applications" – an outright falsity, brought to light by strong admonishment and arm-twisting from the Federal Communications Commission. Safe to say, the suppression of VoIP had been lifted at this time, AT&T would be foolish to continue dishonest practices in limiting VoIP use. This wasn't exactly a Sherlock Holmes unearthing of fact – rather, an apparent truth that the FCC had to press for.
December 2009: How quickly things begin to change for the provider, as they turned from deceitfully denying the impending service to becoming a choice advocate for it. AT&T suggests regulatory changes to speed the death of the landline up with a 32-page filing to the FCC. In it, they provide statistics such as the fact less than 20% of Americans relying exclusively on switched line voice service, and that at least 18 million homes use VoIP. Noticing a trend is one thing, but a change of heart in such a short period of time is shady at best. Of course, they remained firm on this movement, making suggestions to the FCC in 2010, and again in the middle of 2012. With this potential move, AT&T can walk away from a century of basic consumer protection rules and regulations.  AT&T would get a divorce from its telecommunications service obligations as a "common carrier," requiring them to deliver service to any customer who requests it, at a fair and reasonable price, without changing its form or content. Sound like a change? It most certainly is when compared to the tumultuous fanfare that went on just months prior.
August 2011: AT&T's plans to expand its LTE network seemed great in theory, until they saw the price of $3.8 billion. This data was accidentally leaked by the company and resulted in them coming under the microscope for only offering the service to about 80 percent of the U.S. population. In fact, there had been a great deal of criticism for spotty coverage in rural areas prior. Amid competitive pressures from Verizon, who launched their LTE network in December 2010, AT&T began to feel the pressure, setting controls to reach 170 million people by the end of last year, and 250 million U.S. residents at the conclusion of 2013
February 2012: AT&T issues a statement on FCC's VoIP Outage reporting order, giving agency visibility to outages that affect 911 service for VoIP subscribers. In it, they state they are "looking forward to continuing to work with the FCC to ensure that its regulations are narrowly tailored to achieve their stated goal of protecting consumers". That's funny – especially in consideration of how they limited customer access to resources in the past that weren't exactly in their favor. The saga continues…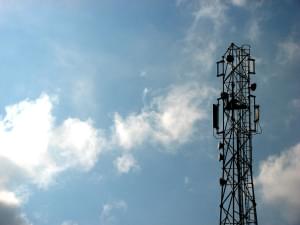 November 2012: Chairman and CEO Randall Stephenson called it a "major commitment to invest in 21st Century infrastructure. AT&T plans to invest $14 billion over the next few years to expand wireless and wireline broadband IP networks. In short, the provider projected falling behind of competitors, and acted accordingly. Project VIP is still a work in progress, focusing on strategic network services, cloud, security and mobility solutions. AT&T have seemingly embraced the future rather than fighting against it, looking to expand key platforms that have the potential to drive revenue growth over the next 3 years. AT&T plans to expand to 57 million customer locations (consumer and small business) or 75 percent of all customer locations in its wireline service area by year-end 2015. As part of this, it will expand U-verse (TV, Internet, VoIP) customer location by more than one-third to 33 million by the end of 2015. It also will add a U-Verse IP DLSAM service, including high-speed Internet and VoIP to 24 million customers by the end of 2013.
January 2013: The provider has already made good on their promise, reaching about 170 million people at the turn of the new year. In what seems like a boost of confidence fueled by success, AT&T are feeling optimistic about reaching 300 Million people by the end of 2014 – or endowing 95% of the population with LTE. The plans are part of AT&T's continued "Project VIP", set to replace traditional copper lines with a mixture of wireless LTE and fibre-optic based services.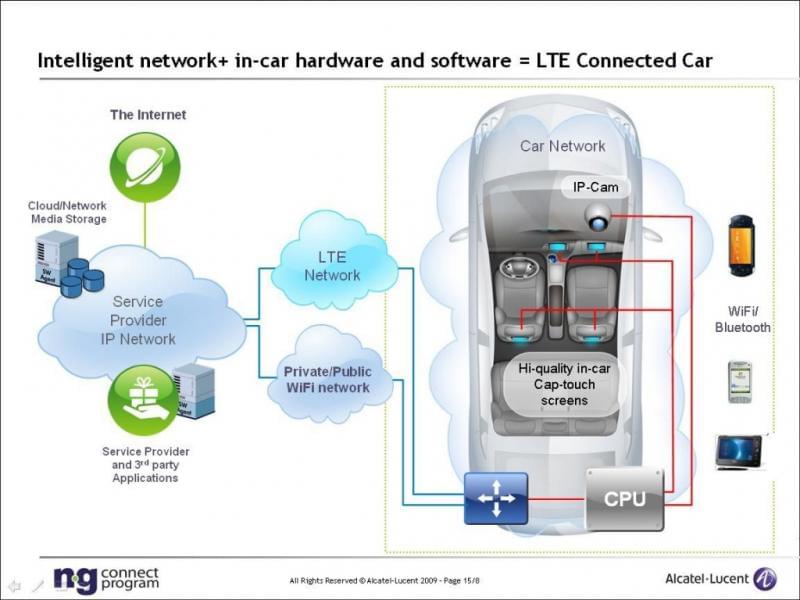 Today, in a piece from Rethink Wireless, AT&T reportedly has issued its Call Management API to allow multiple apps and devices to use their AT&T phone number for IP communications. The decision was initiated to squash the impending threat of OTT voice services to mobile providers. Still in alpha testing, the API aims to allow partners to add IP telephony functionalities to devices that aren't 'phones' by definition – tablets, consoles, and LTE connected cars – which are also still in a prototype sort of phase. With the offering from AT&T powered by Voxeo Labs' Tropo platform, users will be able to extend their existing number to these devices. There are whispers of text-to-text translation (à la AT&T's Watson speech recognition), and more that will leverage the web to allow access to communications in real-time on a connected networks.
As you can see, it's been a rocky road for AT&T in the quest for communications supremacy. Of course, a lot of the decisions they made, mixed with dishonesty, weren't doing them any favors. Nowadays, AT&T seemed to be completely reformed, and it's safe to say in a broad sense, that individuals and corporations have historically adopted new codes of conduct following punishment of any kind. Though they violated the trust of some, it seems the wounds have since healed. The question still arises as to how AT&T became overnight phoning philanthropists, urging the FCC in distinct directions as to the developments of guidelines to protect consumers. Their conduct prior was quite to the contrary, as Apple users (including myself at the time) would agree on. Once the bad feelings subside, I guess some grain can empathize with the fact they were quite simply – scared of the unknown and protecting their King in a preemptive chess move.
For AT&T, it's really been a relatively brief foray in VoIP technology, with big spending already in the works. At the end of the day, the FCC stepping in to break up the exclusivity party might have been a saving grace and incredibly positive thing for VoIP in the long run. All things considered, fair practices in any market are what inspire healthy competition, benefitting/protecting the consumer, making corporations work harder to bring the best of solutions. Thankfully, AT&T have not only gotten with the program…they've taken firm grasp of the reigns.
Related Articles:
– 4G Could Potentially Bring VoIP to Rural Businesses
– AT&T VoIP Reviews – VoIP Service Ratings