GetVoIP.com is proud to announce the winner of our Holiday Giveaway, and the awarding of a FREE 16 Gig iPad Mini to one lucky VoIP customer. We've truly received some really great reviews throughout the year, and over the course of the sweepstakes – a veritable 'gift that  will keep on giving' to our readers for months to come.
On that note, the winner of the GetVoIP.com Holiday Sweepstakes is…Nextiva Subscriber, Tim Harrison. Our winner has apparently had some major issues with phone systems in the past, that have become a distant memory in light of his current business VoIP experience with Nextiva :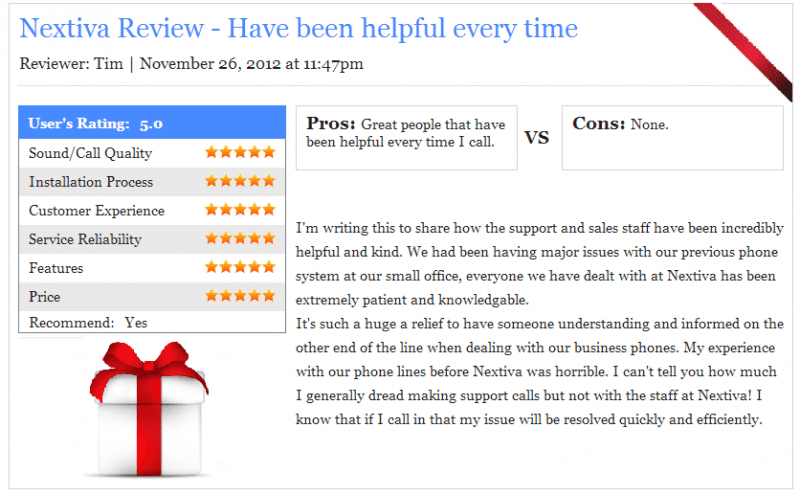 We will provide further instructions on claiming your prize, and encourage everyone to follow us on our social networks for future updates and contests (Facebook, Google+ , LinkedIn, Twitter). Thanks for participating and we look forward continuing to bring you the best of VoIP in 2013.