This has been a markedly successful year for Vocalocity, as they've dramatically revamped the way they, and their customers do business. The biggest publications have taken notice, along with our own staff here at GetVoIP.com. The increasing need for capable communications with rich integration has become largely apparent, with Vocalocity answering the call and providing the best of both worlds. The following piece highlights the big moves the business VoIP provider has made over the course of 2012, in addition to the esteem they've received for doing so:
New Corporate Site: I'll admit it, I really do miss the animation of the crude old wooden-handle hammer, obliterating the rotary phone: smashing it to smithereens in an affirmative statement that Vocalocity means business in wanting to change the way you make calls. Well, I've since gotten over the joy of that animation, and become very comfortable with the new corporate site. It's a very minimalist approach, which is best for those who are approaching the technology or have been customers for some time. Like the old admin portal, the former homepage was a little rough around the edges and didn't quite convey the organized, powerful machine that Vocalocity is under the hood.
New Support Site: The new support site is a knight in shining armor to the dialer in distress – coming to the rescue via a thoroughly refined format. Utilizing a similar minimalist approach to the homepage, the support section is arranged with a high degree of organization and planning. The inclusion of a search that provides thoughtful articles instead of muddled forums is a breath of fresh air as compared to other VoIP sites. I'll not name names, but I will say that directing a consumer to your forum and/or never responding to a customer's query, no matter what its nature, is both unprofessional and inexcusable. Anyway, returning to Vocalocity – they simply did this right, and have a phenomenal understanding that VoIP is a technology that requires detailed guidance, provider transparency, and exemplary support. If you can't find what you're looking for on the support site, rest assured that you can phone into Vocalocity's technical support and engineering team to have things resolved quickly and smoothly.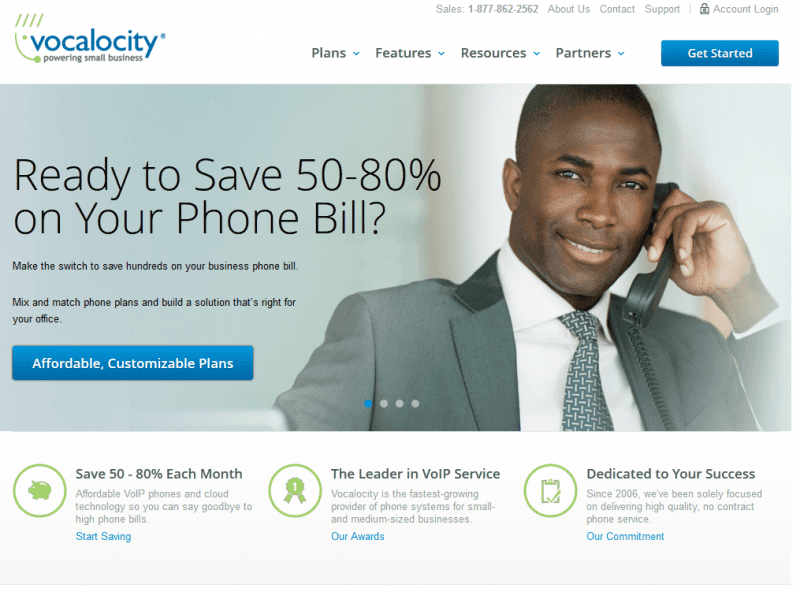 New Admin Portal: Night and day improvements to the new administrative portal are a drop in the bucket compared to some of the other big things Vocalocity has done over the course of the year. Still, I have to imagine that the office is generally pleased with their renovations, as well as the majority of Vocalocity users (myself included). On top of being easier to navigate, the new portal is also asthetically pleasing, and one of the many ways in which Vocalocity have shone over the course of 2012.
Vocalocity Desktop Integrations: I still remember my initial exposure to Vocalocity Desktop, putting it on display for my brother, and earlier that day, beckoning other people in the office over to witness its power. This was before Vocalocity added even more plug-ins to the software application. Compare these plug-ins to the applications that enrich the use of the iPhone, but with much more practicality.  that adds insight to incoming and outgoing phone calls. Included with the new (and free) plug-ins, has been QuickBooks, Method CRM, Sugar CRM, Google Contacts, MS Dynamics CRM, Web Launcher, and more to come. There's an unreal amount of customization here, and the beauty of it is you can tweak the system to your liking to be as inclusive as you'd like. As the new version of Vocalocity Desktop rolls out in the very near future, it'll be interesting to see how Vocalocity tops themselves yet again.
Awards for 2012: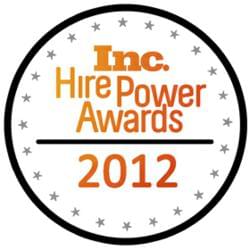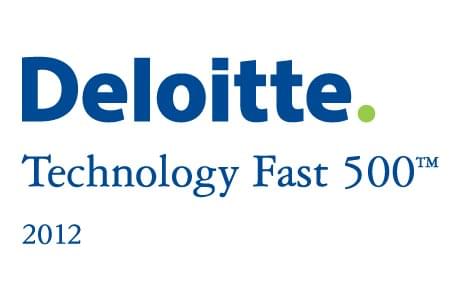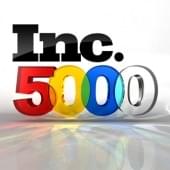 INTERNET TELEPHONY​: 2012 Product of the Year – Vocalocity received the INTERNET TELEPHONY Product of the Year  award primarily for their new call monitoring service feature – including the ability to barge, monitor, and whisper. Call monitoring has moved from an enterprising idea to an expectation the best of companies desire with their service.
Inc. Magazine: Hire Power Award – In a time of economic downturn, companies like Vocalocity deserve more than admiration for their ability to create jobs through diligence and innovation. In order to accommodate their growing customer base, Vocalocity have accelerated their hiring process, not to mention done some great things for the Atlanta community. The Hire Power Award seems inadequate in light of the amazing things they've done and continue to do in and out of the office.
Deloitte: Fastest Growing Company in America [#112] – Another recent distinction for Vocalocity, ranking for the second consecutive year as one of the Fastest Growing Companies in America. Attribute it once again to their wealth of built-in features that are free or incredibly low in price, which prove to be invaluable tools for businesses.
Inc. Magazine – 50/5000 [3rd Consecutive Year] – The cloud-based VoIP provider has experienced tremendous growth over a three-year period, being in business for about a decade now. This 50/5000 award is in full recognition of Vocalocity as one of the nation's fastest-growing private companies.
This only moderately covers the extent of Vocalocity's achievements over the course of the calendar year, with more on the horizon, no doubt. Considering the grueling nature of the competition, and the short time Vocalocity has been doing business in comparison, I'd say they are more than on pace to become something even larger than they are now. In a little less than two weeks time, each and every member of the Vocalocity team will undoubtedly be toasting to their roaring success, ringing in a New Year that promises to bring more of the same. Congratulations to Vocalocity on having an incredible year and playing a major role in the rapid growth of the VoIP industry.