RingCentral does not mention holiday rules by name in their features section, but it's very easy to set rules for a specific period of time, including holidays and vacations. Simply set up a call rule by clicking "My inbound" under the settings tab, then click the "call handling" icon. Near the top of the screen, you'll see tabs for "Business Hours" and "After Hours" and an "advanced" link. Click "advanced."
Click "add rule" on the pop-up menu. You can add a rule based on date and time. When you click that, change the button from "weekly schedule" to "specific date range." Select the date, and make sure the year is correct. You won't be able to set recurring rules, but you can set multiple rules at once. So it's easy to just add the same rule, but for next year, too. If you make a mistake, delete the rule by clicking a trash icon. Click "next" for the confirmation screen.
From there, set what the rule will actually do: Forward calls to another extension, play a message and take messages, play a message and don't take messages, or forward the call to one number unconditionally. This is also where you can upload or record a custom greeting.'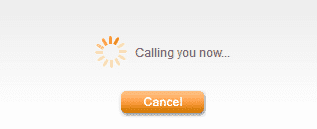 Click "save," and you're done!