Cisco's voice and unified communications solutions are among, if not the very best. Involved in the computing and communication industry for almost 30 years, it comes as no surprise they are leaders in manufacture and development of networking equipment. As the crème de la crème, their products present as the quintessential blend of functionality and sleek design. Take a look at the most decadent of IP phones from Cisco in their most deluxe of variations: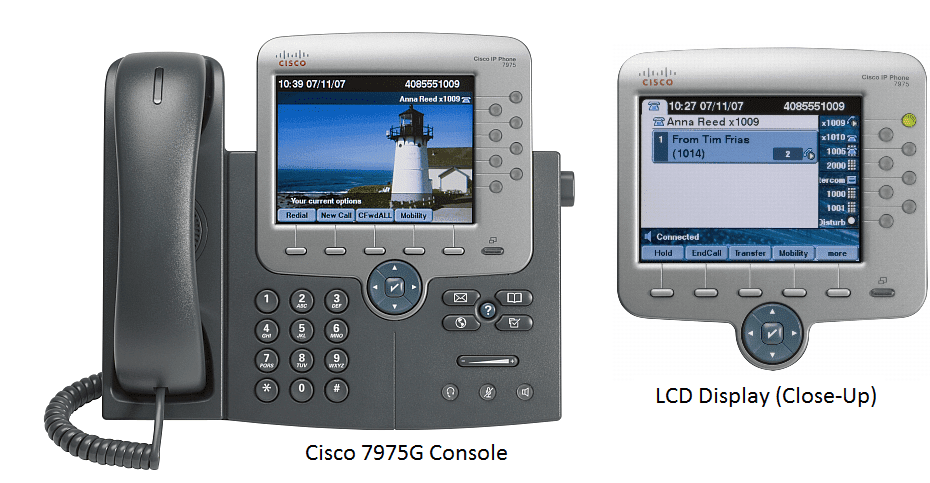 Cisco CP-7975G
Wideband (HD) Audio
Gigabit Ethernet Port
5.6″ Backlit, Touchscreen Display
XML Capabilities
8 Lines
5 Interactive Soft Keys
Built-In Headset Connection
Cisco's CP7975G is much like the lighthouse shown in the above display – a shining beacon of excellence. Of course, a large point of attraction is the screen, which really brings forward a media-rich experience whether you're cycling through contacts or endearingly putting a picture of your family up in the background. Expect to spend at least $240 for this beauty while shopping around.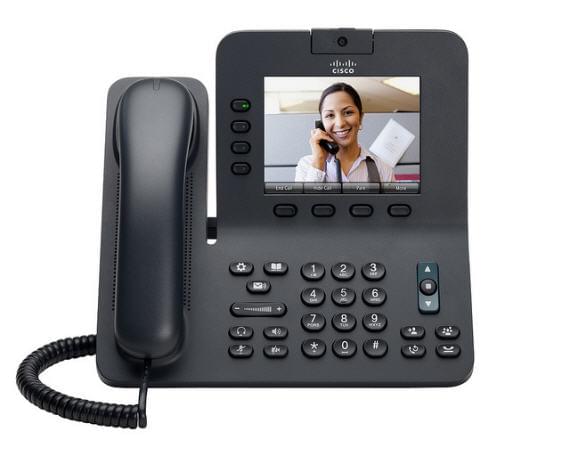 Cisco CP-8941 Slimline
PoE Endpoint
4 Lines
Fully Backlit, VGA Display (640 x 480)
Full-Duplex Speakerphone
Wideband Audio
Video Calling
Built-In HQ Camera
Voice-Activity-Detection
Measuring about 10 inches high and wide, The Cisco 8941 IP Phone is a nifty little piece of machinery with big capabilities. Composed of both recyclable and reground plastics, this earth-responsible solution delivers a vibrant media experience with optimal quality and portability. Building on it's eco-friendly exterior, it supports a deep sleep option, which offers energy savings with reduced power draw while not engaged during business hours. The Cisco 8941 Slimline runs at about $270 online.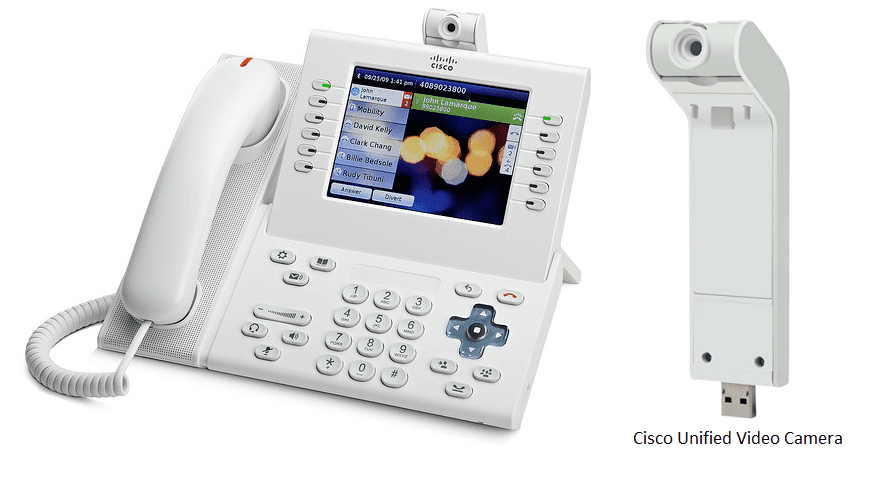 Cisco CP-9971
HD Voice
6 Lines, 6 Feature Buttons
VGA Touchscreen Display
Gigabit Ethernet
Wi-Fi Connectivity
Built-In Bluetooth Radio
2 USB ports for accessories
XML Firmware Support
The Taj Mahal of IP Phones, the Cisco CP-9971 delivers interactive video and personalized communication. Also composed of reground and recyclable plastics, the phone which is pictured in Arctic White, is also available in Charcoal Grey. The Cisco Unified Camera (Sold Separately) docks in to USB behind the screen for teleconferencing, offering cool features like picture-in-picture, voice-activated switching and continuous presence multi-party video between Cisco Unified IP Phones 9900 Series endpoints. The Cisco CP-9971 IP Phone runs at about $430, while the Cisco Unified Video Camera is around $130.
See Also:
– Compare Top 5 VoIP Business Providers
– Cisco SPA525G2 vs PolyCom VVX 550 – Comparison Review
– Top 5 VoIP Equipment Manufacturers