Polycom (NASDAQ: PLCM):
Polycom was co-founded in 1990 by Brian L Hinman and Jeffrey Rodman, who were colleagues at PictureTel Corp. when they decided to form Polycom. The company is a leader in voice and video innovations, winning awards over the past few decades in nearly all product categories. Polycom's impact is worldwide, benefitting businesses, organizations, and other large industries while ushering in a new era of visual communication. Polycom manufactures and develops innovative telepresence and voice communications behind approximately 3,200 employees worldwide, reporting an annual revenue of approximately $1.5 billion in 2011. In the same year, Polycom announced that they had shipped their 4 millionth conference phone. Polycom's RealPresence and Unified Communications and Collaborations solutions only scrape the surface of how they are improving and advancing communications into the 21st Century.


  –
  Cisco Systems, Inc. (NASDAQ: CSCO):
 
Headquartered in San Jose, California, Cisco has been in business since 1984, designing, manufacturing, and   selling network equipment. Cisco Systems was formed by married computer operations staff members at Stanford University, Leonard Bosack and Sandy Lerner, who have since been fired or resigned. Cisco was one of the first companies to sell commercially successful routers supporting multiple network protocols. Deriving its name from San Francisco, the company has since evolved by introducing cutting edge cloud based and hosted collaboration solutions. Cisco plays a major role through its acquisition of Scientific Atlanta, which supports providers such as Time Warner, Cablevision, and others, while its ownership of Linksys has partnered with companies such as Skype and Yahoo to integrate consumer VoIP services with wireless and cordless phones. Cisco's Unified Communications 9 release is set to hit the market this fall, revolutionizing collaboration and communication.
 

  Toshiba Corp. (NASDAQ: TOSBF):
 Japan's Toshiba Corporation has developed numerous pioneering electric and electronic products that were the first of the kind in Japan or anywhere in the world. As a manufacturer, Toshiba's roots date as far back as 1873, with the advent of Japan's modernization being led by the Ministry of Engineering. Nowadays, Toshiba has continued their pioneering trend and is a global contender by pursuing their "concentration and selection" approach to create captivating products that are cost-competitive and innovative. The corporation develops award-winning telephone systems, most recently VIPedge, a sophisticated IP communications solution for small business and branches of up to 40 users.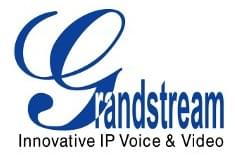 –
Grandstream Networks:
Founded in 2002, Grandstream Networks are a leading manufacturer of IP voice/video telephony and video surveillance solutions. Grandstream's headquarters are based in Boston, Massachusetts, featuring the support and expertise of over 400 employees worldwide. With a decade in the industry, Grandstream's focuses are on creating innovative products to lower communication costs, increase security protection, and enhance productivity with unrivaled features, flexibility, price, and performance competitiveness. Grandstream have won various awards including Deloitte's Technology Fast 500, TMC Labs Innovation Award, and INTERNET TELEPHONY's Product of the Year. Earlier this month, Grandstream released the first cordless VoIP phone to grace the telephony market. Also in development for Grandstream Networks is the first ever Android IP phone, set to hit shelves in mid-late August.

f-
Panasonic (NASDAQ: PC):
Finding headquarters in Osaka, Japan, Panasonic was created in 1918 by Konosuke Matsushita as a vendor of duplex lamp sockets. Since then, Toshiba has grown to epic proportions alongside other large Japanese electronics producers, Sony, Toshiba, and Canon. Once an owner of Universal Studios, Panasonic was ranked the 89th largest company in the world in 2009 by Forbes Global 2000 and has remained one of the world's 20 largest semiconductor vendors. Panasonic's worldwide influence and innovations continue to have an impact today, with the second largest market share for mobile phones in Japan after Sharp. Panasonic recently released a SIP Cordless Phone System with the option for expansion. They are also an Official Worldwide Olympic Partner for the upcoming 2012 games in London.
Related Articles:
– Compare Top 5 Business VoIP Service Providers
– Cisco SPA525G2 Unboxing & Assembly
– Top 5 Polycom IP Phones
– Cisco SPA525G2 vs PolyCom VVX 550 – Comparison Review