I wanted to set up a contrast to testing series on 8×8, and try to go small. RingCentral is not known for being small, so I was curious to see how small a footprint I could make. The experience was so easy, the hardest part was setting up my voicemail. But that simplicity did come at the expense of any options I may have wanted.
Ring Central's lowest price of $19.99 per month per user is for companies with one hundred or more users. For my telephone needs with just me, it's $39.99 per month. Even if I had a second user, I could have gone down in price to $29.99 per month/per user (their price for 2-19 users). If my company were looking to expand more phones, this certainly would be great savings to take advantage of. But, for now, it's just me.
I clicked on the icon for the 30-day no risk trial, and gave them my information. I selected from a handful of phone numbers—no vanity numbers, and no toll-free numbers—and picked out a phone. I went with the pricey Cisco SPA5263 for its color screen. There were other phones made to handle more lines, but I didn't see the need. I was pleasantly surprised to learn that I had the option of a softphone for free. That's pretty neat: if I wanted to, I could run my entire operation on just my iPhone and iPad. RingCentral's app also runs on BBos and Android.
What was my phone number again? I had one number as a contact number, and no option to port. I had a main number, a RingCentral fax number, and line one. That confused me. They didn't give me much in the way of fax options either. When it comes time to set up the phone I'm going to have to figure out what number is what.
Next, it was on to setting up my PBX system. With just one user, I didn't have the need for a lot of complicated setup, but nonetheless, I set myself up as extension 101. I had the option of sending customers either directly to me, or to dial my extension. I set up the find me/follow me to my phone first, and Michael's phone second. I finished up the process, giving my credit card information, setting passwords, and activating the account with an email confirmation.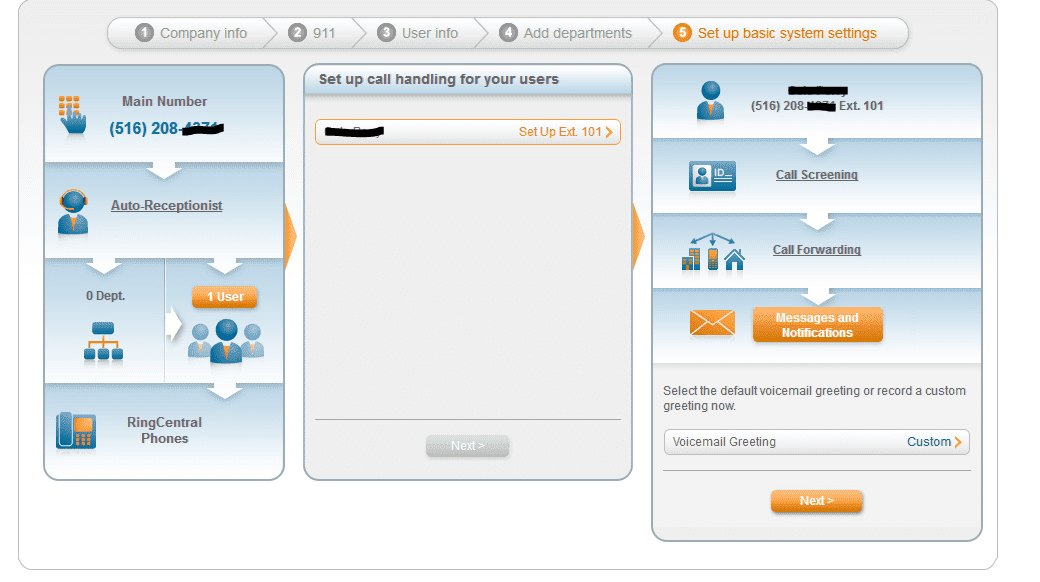 I took advantage of the option to record a message over the phone as my outgoing voice mail message. I gave a number, and hit the button, and my phone rang, with a recording telling me to record my message. I had a few glitches and pressed the button a few times, and that was it.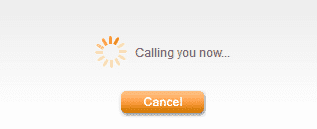 So, I've got my account activated, but no phone. What if someone wants to call me? I called my main number from a different phone. Michael's phone rang. That's call forwarding at work. On my end, I got to listen to on-hold music while Michael heard "hello Robert, you have a call from 'me.'" In other words, even though I don't have the phone yet, I can still get calls. The online portal showed the log of all the calls I made to myself.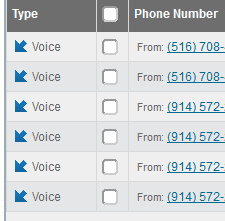 The setup was quick and painless. But, the choice of options was minimal. I think the sales department would love to hear from me about an upgrade, but for now, that will have to wait.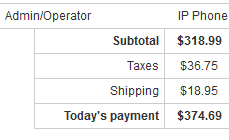 Stay tuned for…
The Unboxing Video!
Making Calls!
How to Cancel Your RingCentral Service?…or Upgrade?